Today's edition is a short and not-so-sweet look at neo-Nazi Mike "Enoch" Peinovich's main squeeze. Clearly, she thinks he has "the right stuff"…
Ever wondered what it's like being married to one of the most prominent neo-Nazis losers of our time? You can ask Melissa Ann Brice-Swope, who is Mike "Enoch" Peinovich's producer on his "The Right Stuff" podcast network in addition to being his romantic partner. Peinovich, who uses the alias "Mike Enoch," is a white nationalist blogger and podcaster and one of the founders of the neo-Nazi National Justice Party. We are quite sure that Brice-Swope would rather not have her relationship with one of the most recognizable white nationalist voices in America made public, but you can't hide true love.
Under the moniker "Woke Jamie," a tongue-in-cheek reference to Joe Rogan's podcast partner Jamie "Young Jamie" Vernon, Brice-Swope has handled the technical aspects of Peinovich's podcast for a number of years. She has often been the topic of gossip among fans of his show, but her true identity has not been made public until this report. Born Melissa Ann Brice on December 17, 1982 and originally from Nebraska, she began using the name Brice-Swope after a now-dissolved marriage. To listeners of the show she was "Woke Jamie" or simply "Jamie."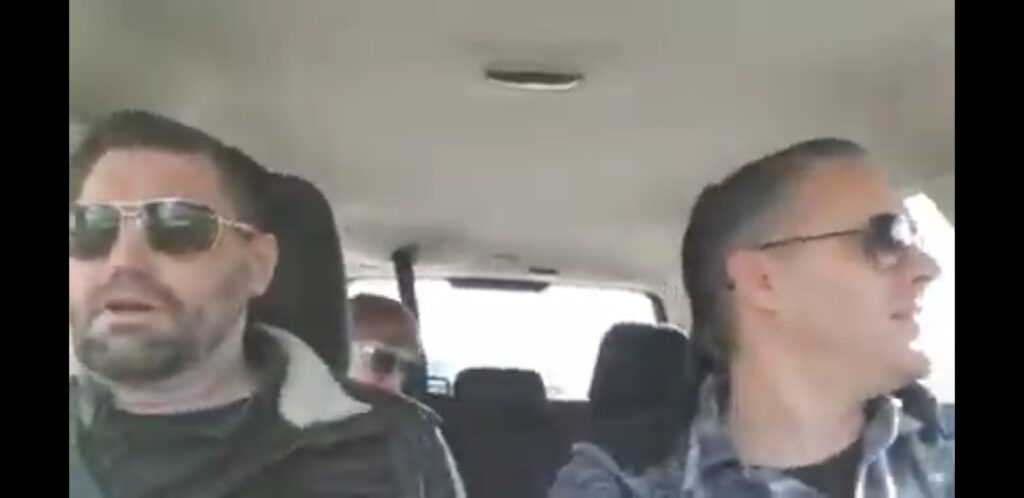 While it's no longer a great mystery, she previously posted on Twitter using the handle "@GreatMystery," a screen name she also uses on the right-wing social media platform Gab. In an earlier Twitter account she likewise used the handle "@greatmystery," but with a partially obscured photo as a profile image and her real name Melissa Brice as a display name. She has also frequently used the alias "rubyblood" and variations of that name at times.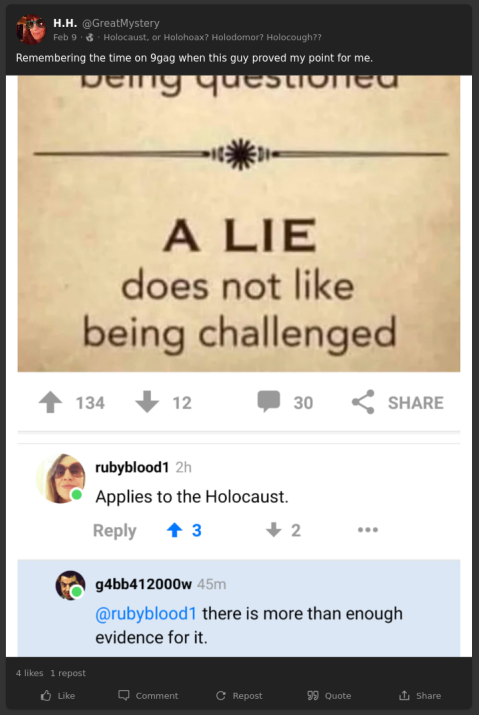 Her posts on both Twitter and Gab show that she is just rotten as her fashy lover. Peinovich divorced his previous wife in 2018 and Brice-Swope now describes herself as "Housewife and Historian" so it is safe to say she and Peinovich have made their neo-Nazi nuptials. We wish them the worst.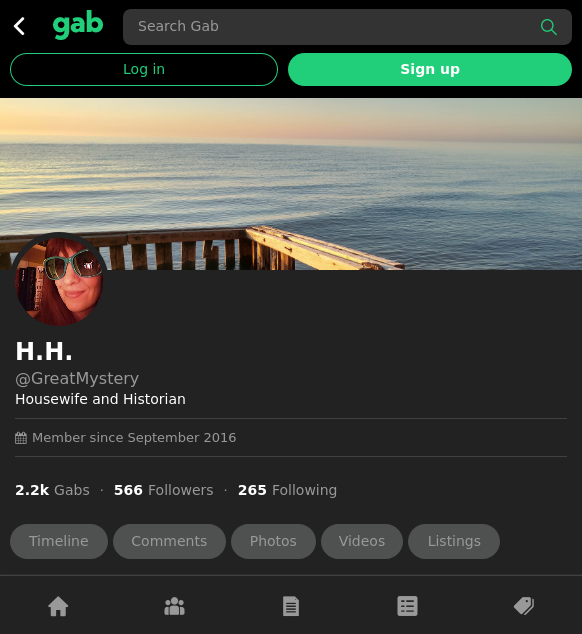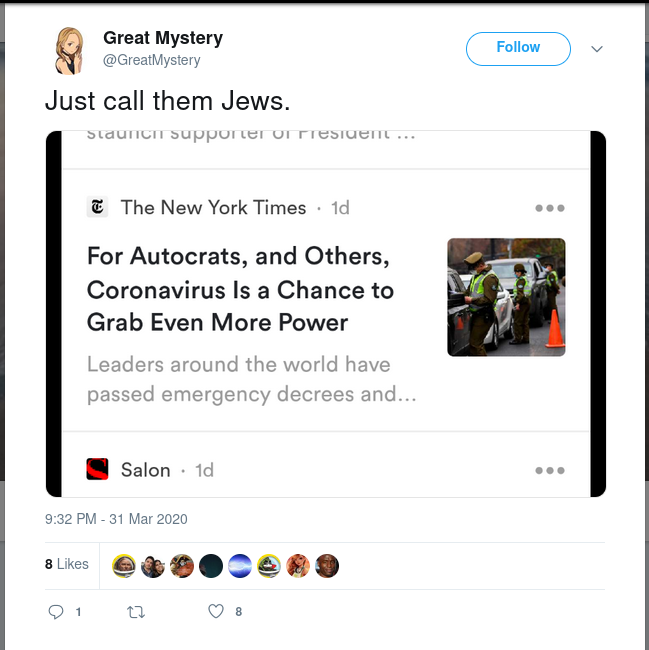 A close-up of her profile photo reveals her literary tastes, titles like Mein Kampf by Adolf Hitler, The Lightning and the Sun by Nazi sympathizer Savitri Devi and a book about Nazi film producer Leni Reifenstahl. Besides being a reader, Brice-Swope is also an author, using the pen name "Marie Thomas." She must really like this photo because she also uses it on her Goodreads profile page.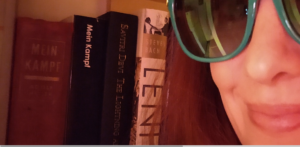 We mentioned earlier that Brice-Swope was originally from Nebraska. We found her writing under the name "greatmystery NE" in Unicorn Riot's Discord Leaks where she made a single post, asking for access to the chat.
In addition to producing her Hitler-loving hubby's podcast, Brice-Swope also participates in events run by Peinovich and the National Justice Party. We caught a glimpse of her in Waukesha, Wisconsin at a NJP "protest against anti-white terror" event on November 27, 2021, along with Peinovich and other neo-Nazi notables, like Tony Hovater, Joseph "Eric Striker" Jordan, Alan Balogh and his son Warren Balogh.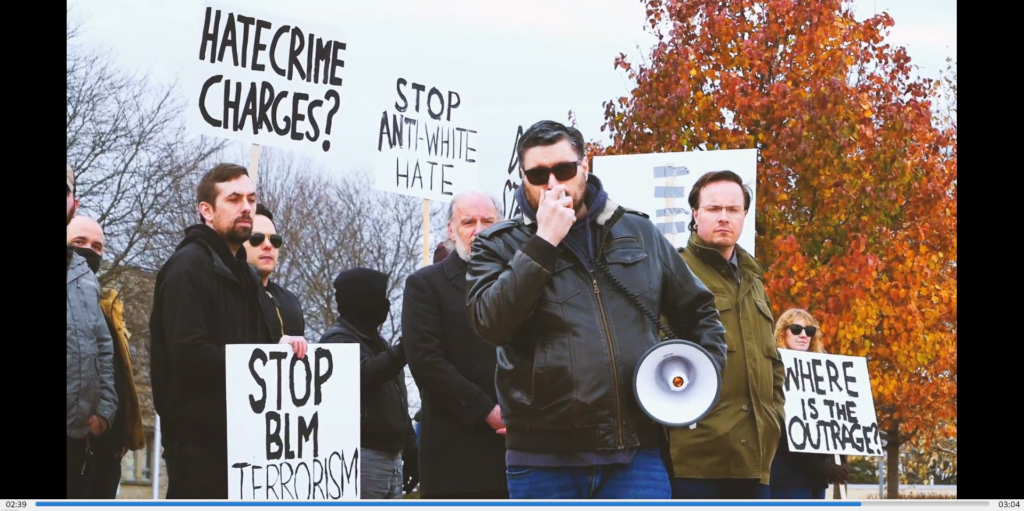 In October 2020, Peinovich and his co-host Jesse "Sven" Dunstan purchased homes in gated communities in the Pocono Mountains area of Pennsylvania, with Dunstan settling in nearby Hawley, where the NJP are currently basing their operations, and Peinovich making his love nest with Brice-Swope  in the small town of Dingman's Ferry, as indicated by public county documents.
They say that all the world loves a lover, but in this case that definitely isn't true. These two neo-Nazi knuckleheads deserve each other.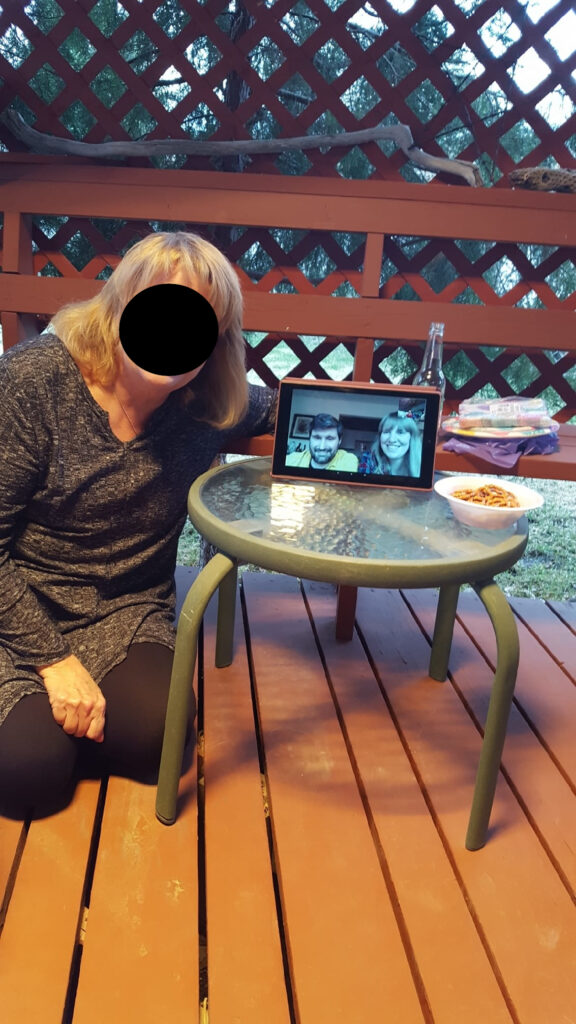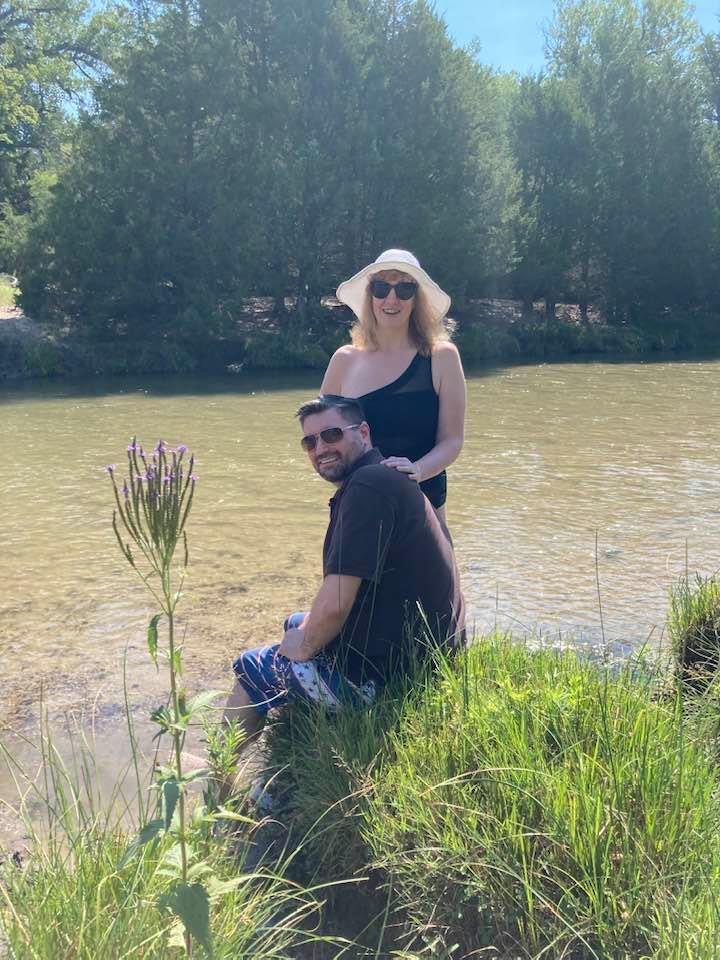 ---