"Roscoe P. Jones," the pseudonymous host of Exodus Americanus, one of the longest-running white nationalist podcasts, for years espoused racism, antisemitism, homophobia, transphobia and white persecution conspiracy theories on his show. Since its premier, Exodus Americanus has developed a wide following among hate groups and white nationalist movements. "Roscoe" however did not accomplish this alone. A key contributor to the show is his wife, a regular who uses the aliases "TabbyBoomBoom," "Mary Protestant" and "MrsHateFacts," among others.
While this neo-Nazi pair has been able to operate in relative anonymity, insulated from scrutiny in their day-to-day lives by their aliases, sooner or later they always slip up. It is now time to expose the identity of "Roscoe" and "TabbyBoomBoom." Welcome to our "Doxodus Americanus!"
Exodus Americanus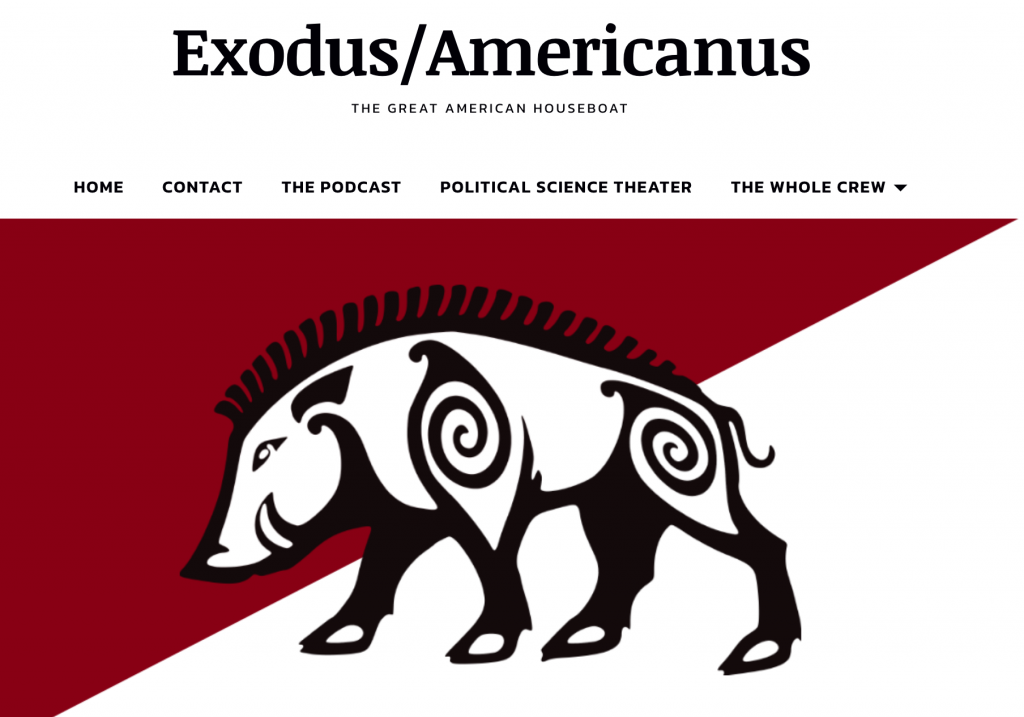 Beginning around 2015, Exodus Americanus, which has been classified as a hate group by the Southern Poverty Law Center, has produced a steady stream of racist garbage. In an early statement on the Exodus Americanus website "Roscoe 'Snakebite' Jones" expounded with grandiose verbiage upon perceived white persecution and made a promise to take back what he felt was taken from white men. He proclaimed:
We are here are as [white man's] existential Exodus, away from the Americanus that has sought to deny [white men] the liberty, fraternity, and equality established by our forefathers and our ancestors. We aren't here to ride the tiger, we aren't here to enjoy the decline. We are here to help win the fight in the ideological war for the fate of civilization. The sun will rise again, even if we have to place it back in the heavens with our own hands.
This is a message that resonated with many fans, like neo-Nazi physician Joseph Cihlar, whom we reported on earlier and was spotted wearing an "Exodus Americanus" t-shirt.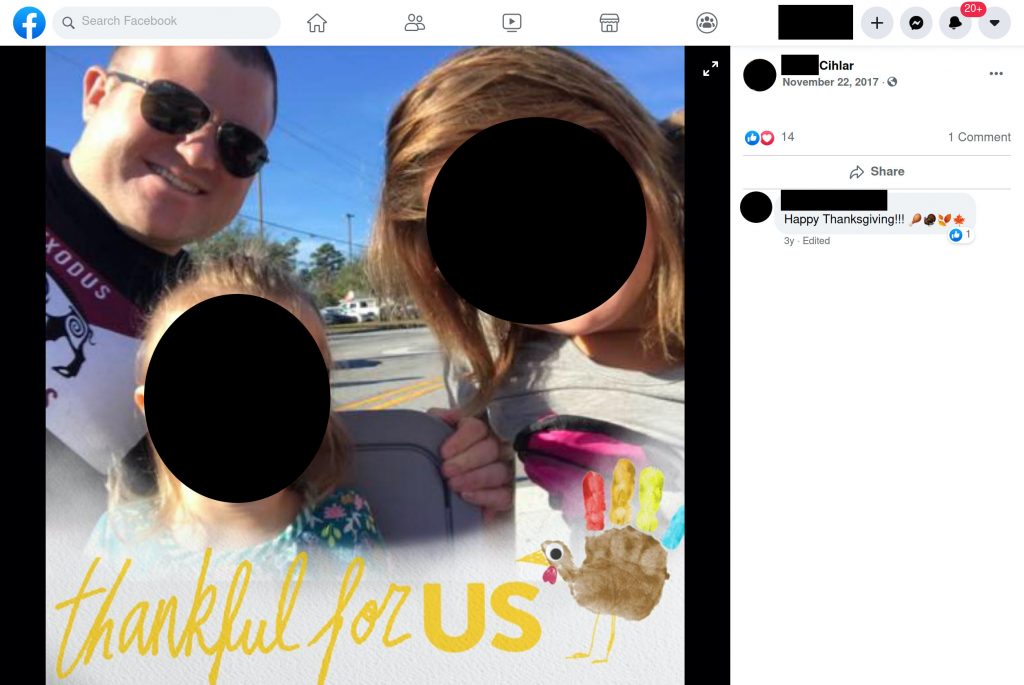 Despite "Roscoe 'Snakebite' Jones"'s attempt at eloquence, the Exodus Americanus podcast is as crass as they come and, despite its longevity, differs little from the seemingly endless selection of racist neo-Nazi podcasts that exist today.
"Roscoe" is also a prolific Twitter poster, often using an image of the "White Power Ranger" character from the children's television show Mighty Morphin' Power Rangers, perversely alluding to the "white power" part of the character's name.
"Roscoe"'s wife, who often goes by the alias "Mary Protestant," "TabbyBoomBoom" and "MrsHateFacts" makes regular appearances on the Exodus Americanus podcast, her catchphrase being "I fucking love eugenics." Together "Roscoe" and "Mary Protestant" attended the white supremacist "Unite the Right" rally in Charlottesville in August of 2017. They planned for it in neo-Nazi Discord chat rooms, as evident by Unicorn Riot's Discord Leaks:

"Mary Protestant" related the experience of attending the rally in a blog post where she states "We went to UNITE THE RIGHT, so we need to do just that" and concludes:
We're ready for war. It's no longer prepare for war and pray for peace. It is now 100% prepare for war. It's coming and it's guaranteed. I just need a new helmet and canisters for my gas mask. I'll see you there, fam.

Wife, mother, fascist, scientist, and workout enthusiast.
In the blog post she posted a photo of herself from behind.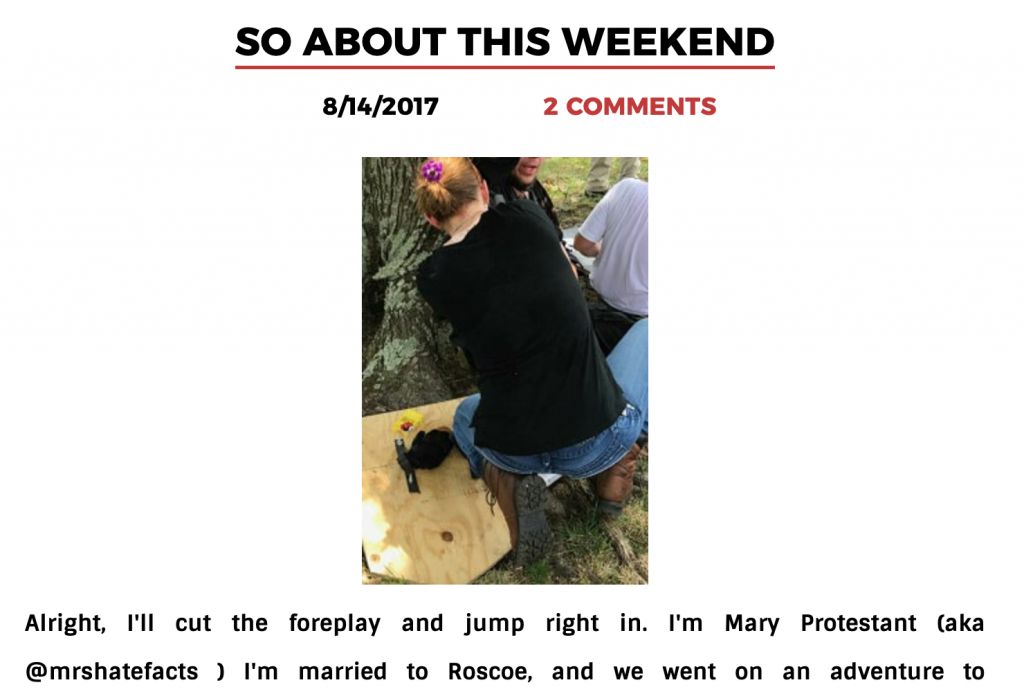 "Mary Protestant" is also a prolific Twitter user and has run through a number of Twitter handles, some of which include "@MaryProtestant," "@mrshatefacts," "@TabbyBoomBoom" and "@tabbybewmbewm."
The screen names may be different, but they all spout the same racist bile. In this tweet, "@tabbybewmbewm" refers to someone she presumes is Jewish and LGBTQ as an "it."
She has also described the Jewish people as a "genetic mistake" and a "waste of oxygen."
"Mary Protestant" aka "mrshatefacts" aka "tabbybewmbewm" actively supports white nationalist movements and, as mentioned earlier, is also a regular on the Exodus Americanus podcast, which she promotes on social media.

"Mary Protestant" once was interviewed on a podcast which gave us an opportunity to hear her racism, antisemitism and homophobia first hand. In this interview she tells listeners how she became "red-pilled," says that Jews are "not people" and calls her brother a "race traitor."
In this second clip she refers to co-workers as "f*ggots"  and "n*ggers" and talks about her support of ethno-nationalism.
While "Roscoe" and his wife made attempts to obfuscate their true identities, they were far from careful about it. Seemingly innocuous clues would soon lead to the discovery of their true identities.
Meet the Mitchells
Several clues led to the discovery of the true identities of "Roscoe P. Jones" and wife. Although "Roscoe" was reputed to live in Kentucky, Exodus Americanus requested donations be sent to a post office box in Floyd County, Indiana. At one point "Roscoe" posted a video of his street in a publicly viewable Instagram post and we noticed that a car parked on the curb had an Indiana license plate.
The plate number was indistinct, but we were able to discern the first two numbers, which gave us the county where the car was registered: Dubois, just a couple of counties over from the county where the post office box is located, near the Kentucky border.

Given the date the video was made, approximate latitude, and the direction of sunlight/shadows in the video, we knew we were looking for a street running roughly northwest to southeast. We were able to further narrow the location by estimating the age of visible houses and infrastructure. At that point it was just a question of scanning the street grid until we found a block that matched the one we were looking for. Once we were able to identify the house that matched features in other public Instagram posts it was a simple matter to discover the name of the residents of this New Albany, Indiana home: Mr. David Aaron Mitchell and his wife, Mrs. Jennifer L. (Gilbert) Mitchell.
Furthermore, "Roscoe"'s public Instagram profile provided other details that verified we were correct, not the least of which was the fact that he posted photos of himself on the "roscoe.wpr.jones" profile that were consistent with photos on David Aaron Mitchell's Facebook profile.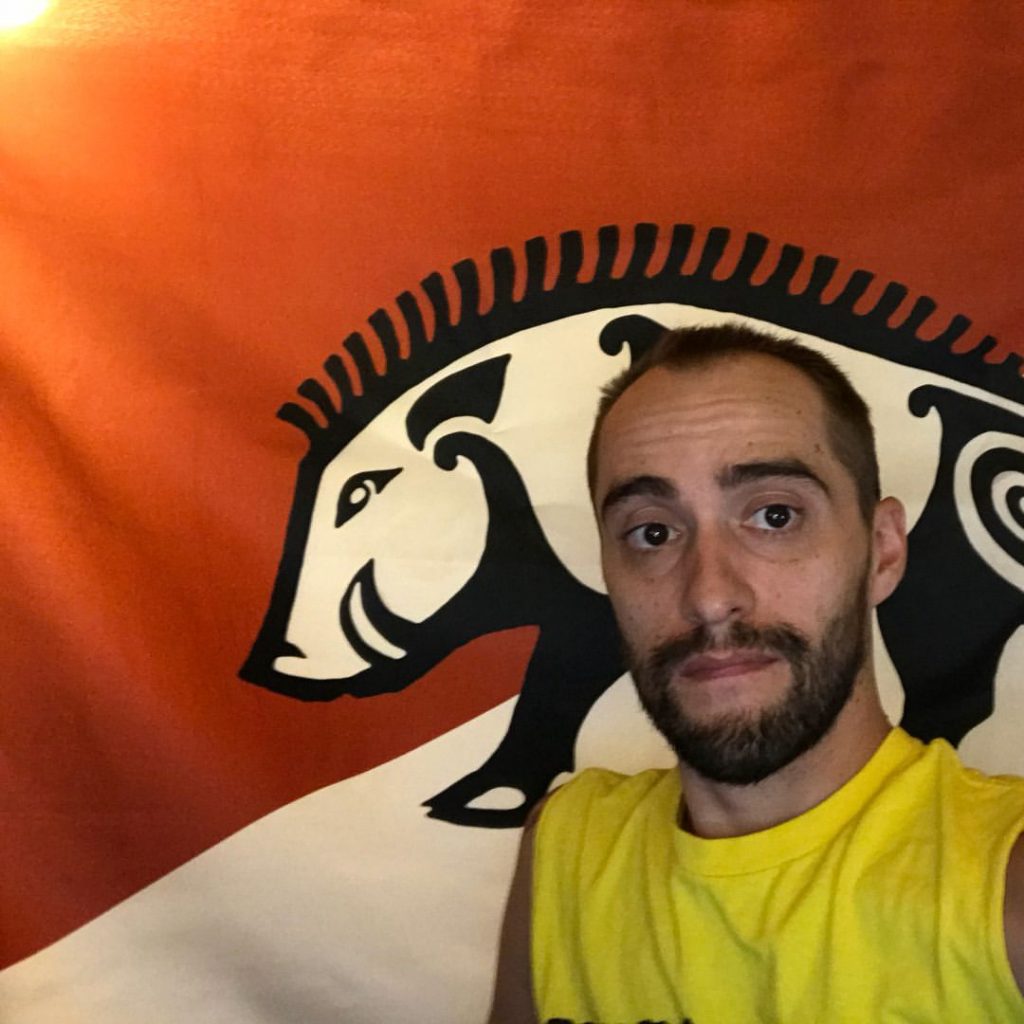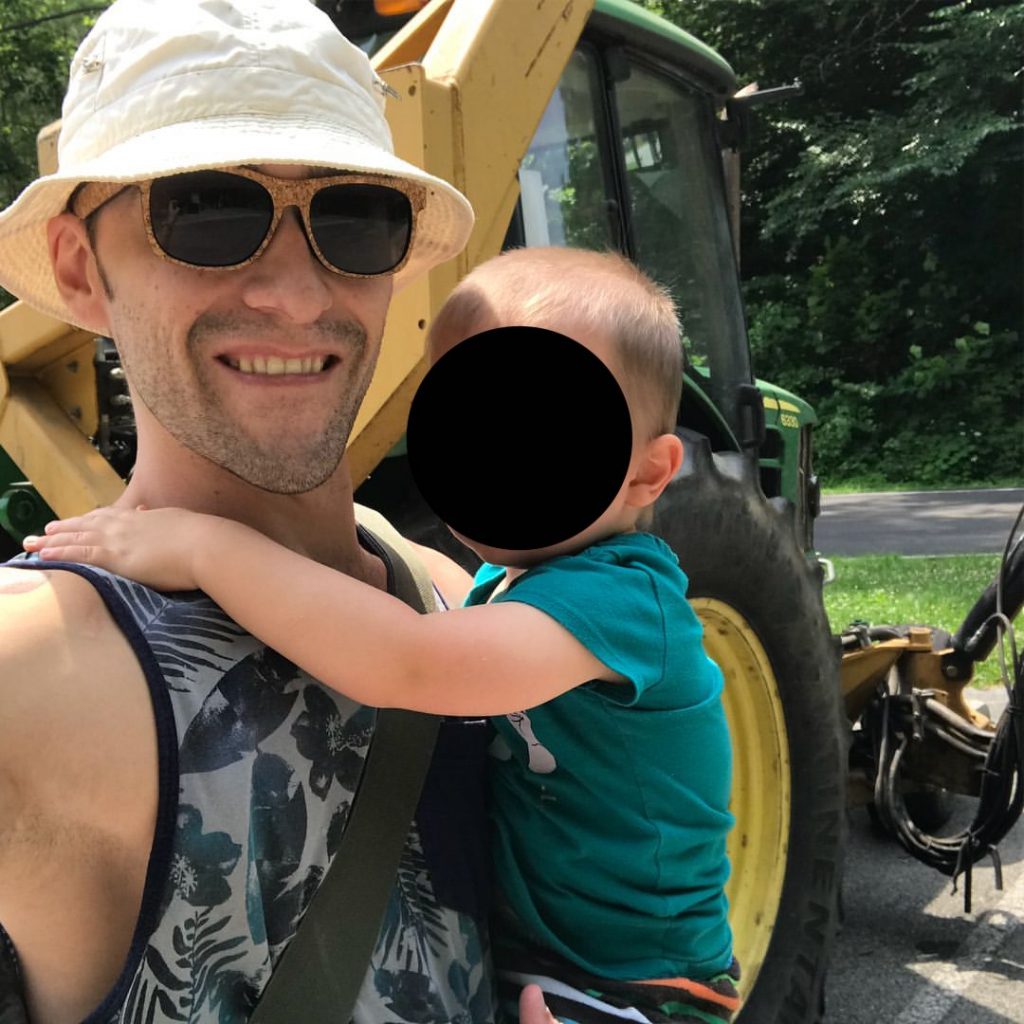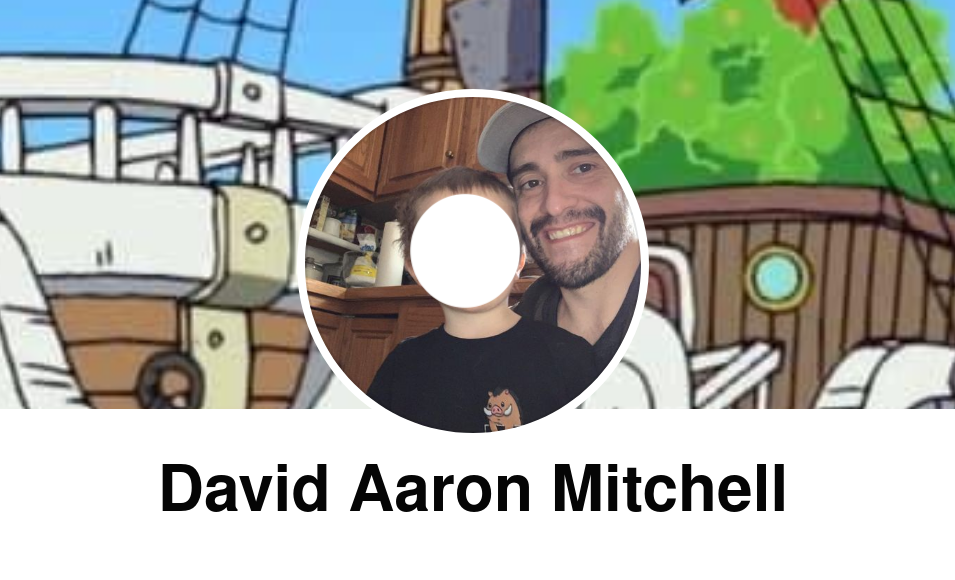 Some photos posted on the "roscoe.wpr.jones" Instagram profile were the same photos posted on David Aaron Mitchell's Facebook profile.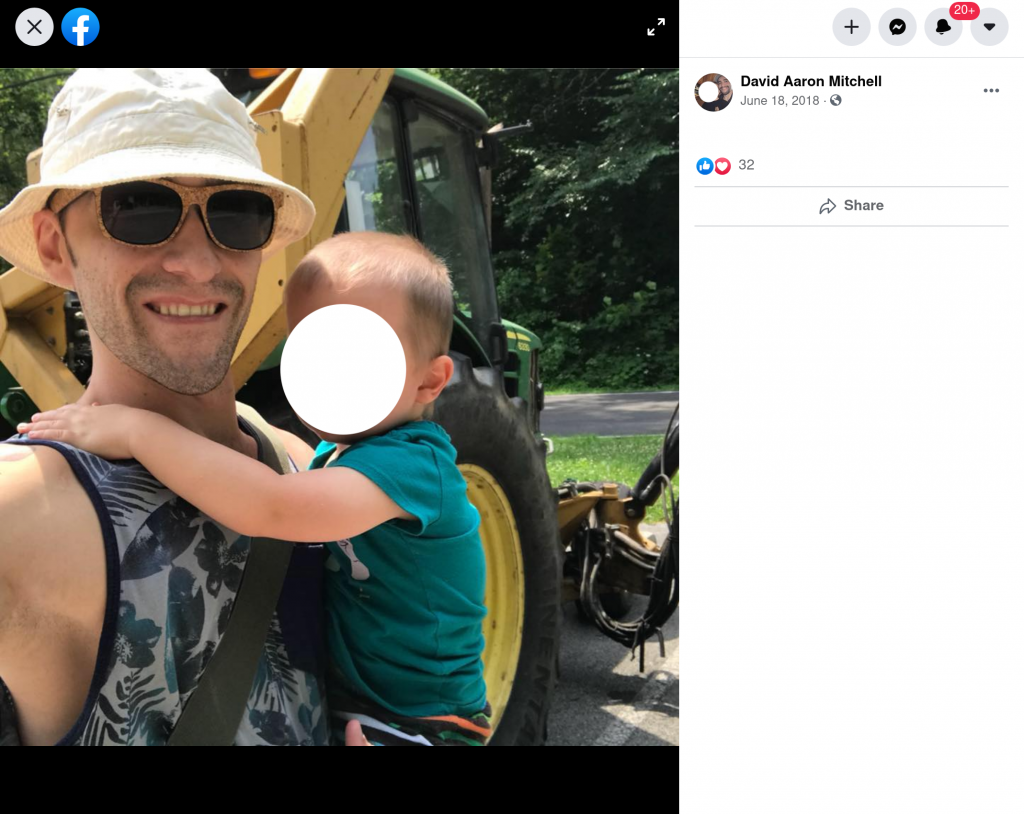 David Aaron Mitchell's long-running and very open Facebook displays his right-leaning political views, but also occasionally hints at darker views regarding his sympathies with fascism.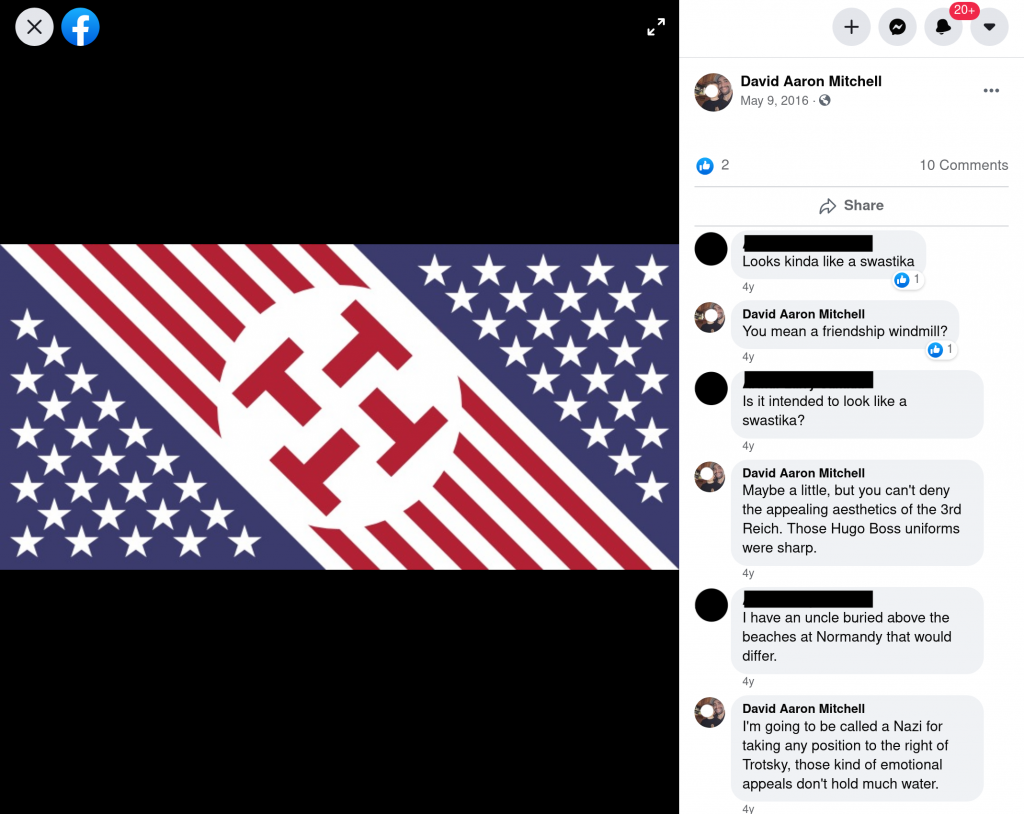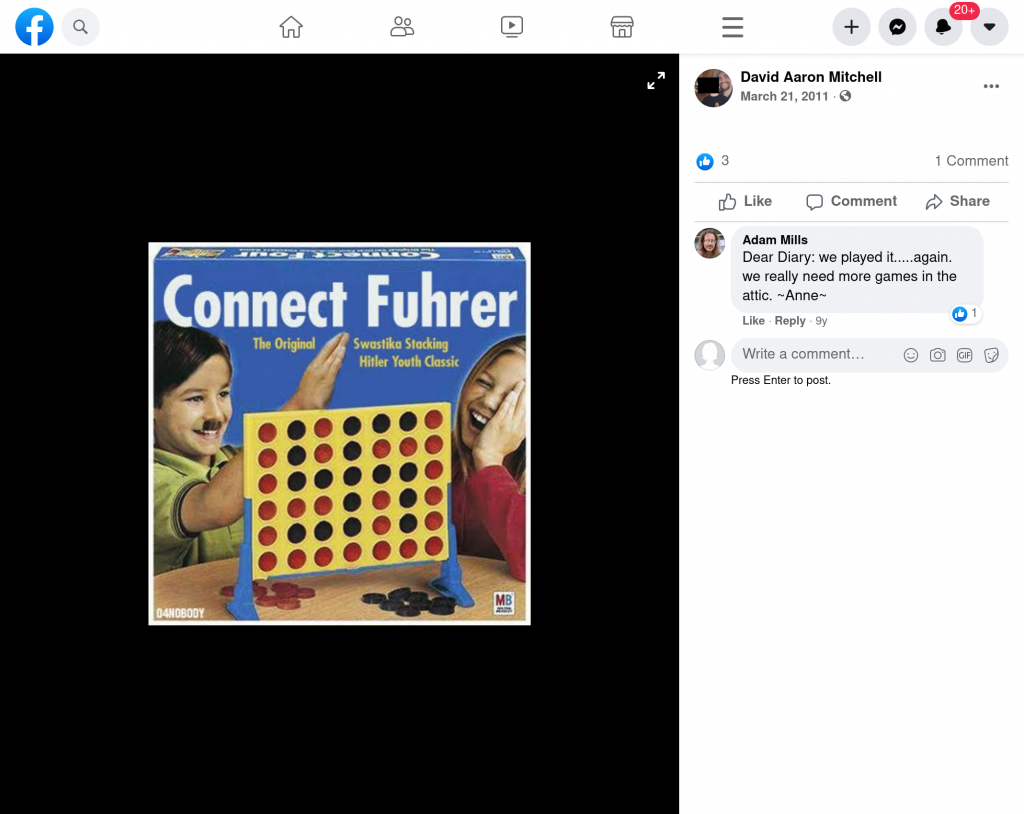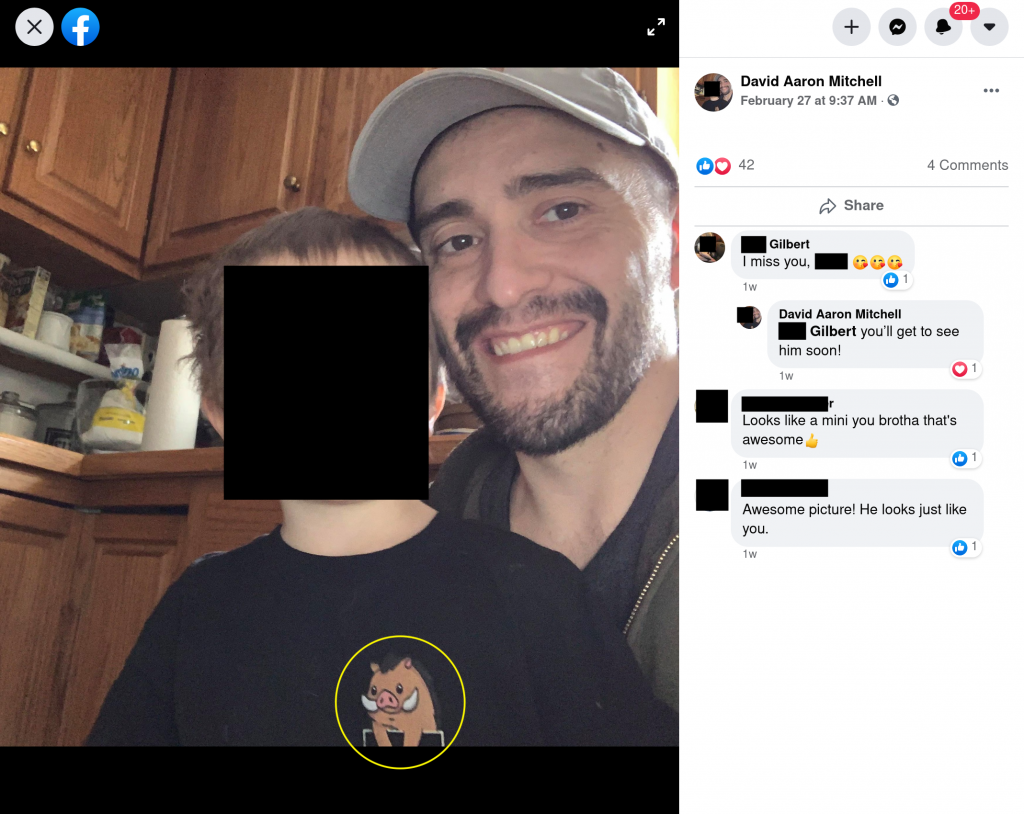 David Aaron Mitchell's Facebook profile also very conveniently introduced us to the true identity of "Mary Protestant" aka "mrshatefacts," his wife Jennifer L. Mitchell (née Gilbert), who uses the name "Jenny Bamfin" on Facebook and Instagram.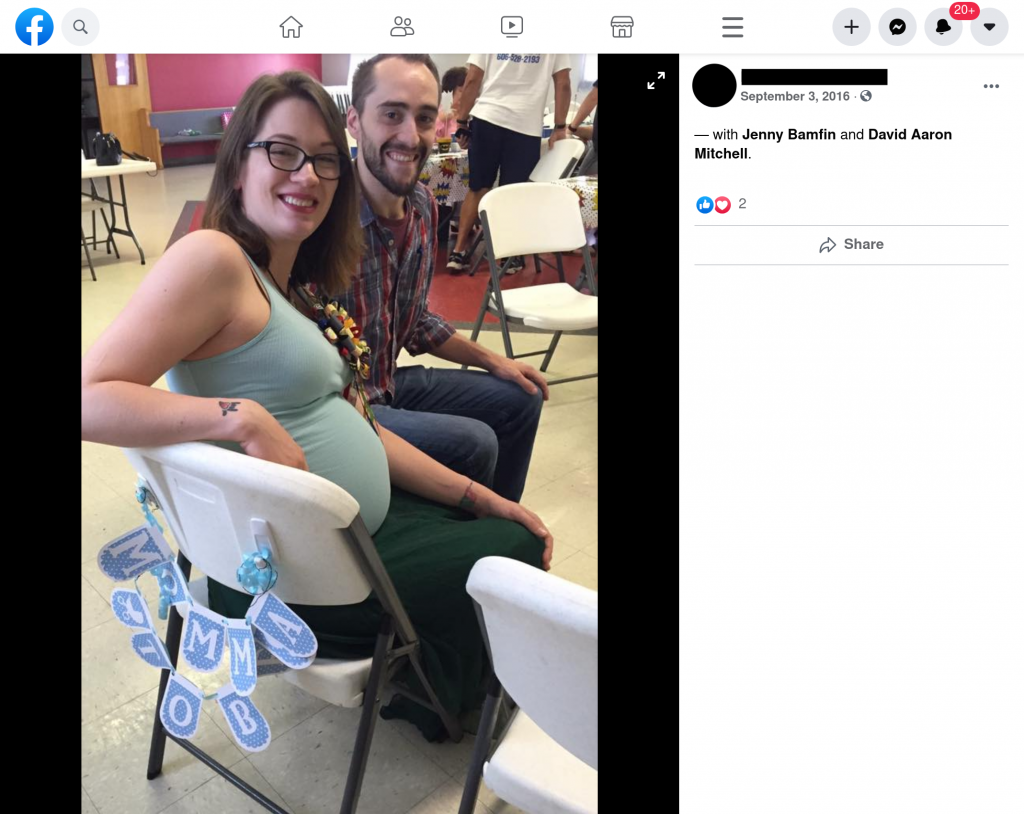 Jennifer Mitchell's Facebook profile, we found, was far less open than her husband's profile, but her Instagram profile provided us with many details about her life. Unsurprisingly, she saves the racism for other venues, where she can hide behind her various aliases.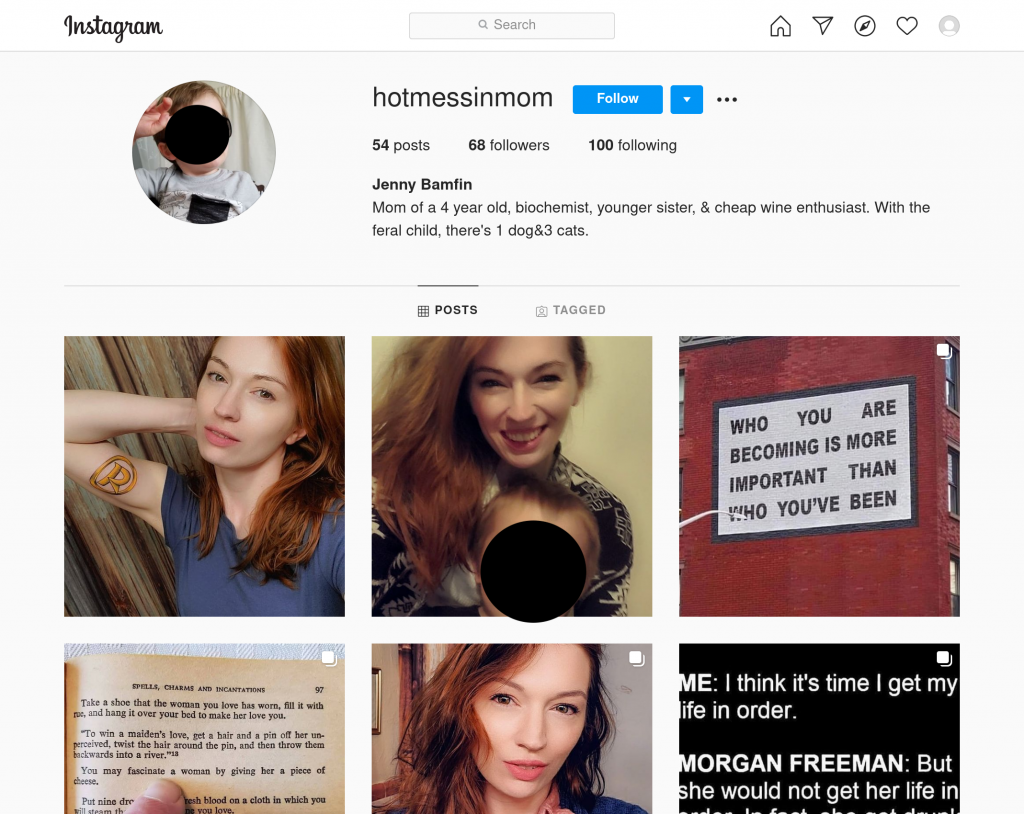 Perhaps she is concerned that being exposed a virulent racist, antisemite and white nationalist might affect her employment. Her Instagram profile states that she is a "biochemist" and she has noted on Twitter that she works in a lab.
She may be disappointed to learn that we found her LinkedIn profile where she states that she works as a chemist at Idemitsu Lubricants America in New Albany, Indiana. [Note: please see the update at the end of this article]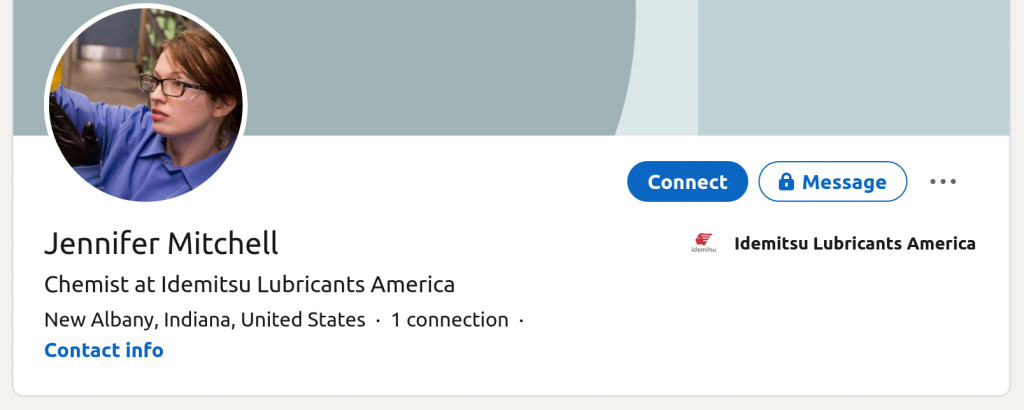 According to other Twitter posts she seemed to be prepared for possible exposure of her identity. We'll see how that works out for her.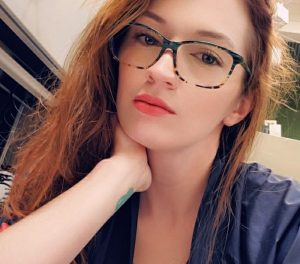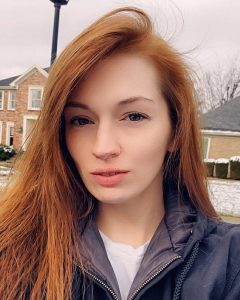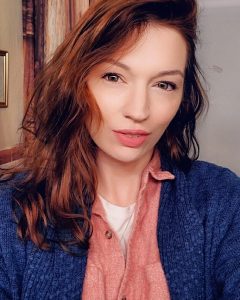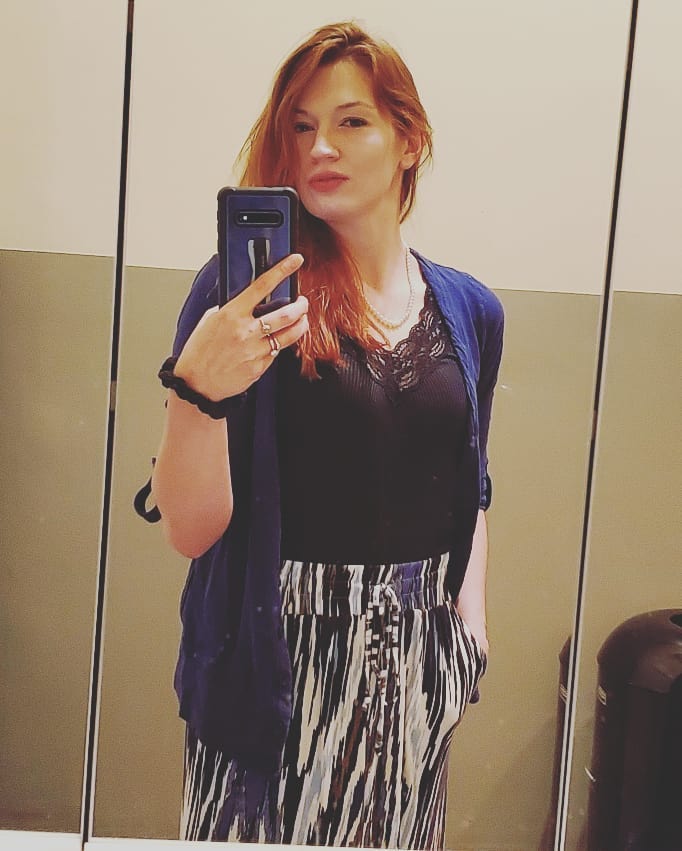 As for the both of them attending the "Unite the Right" rally, here they are together. "Roscoe" wore an Exodus Americanus T-shirt: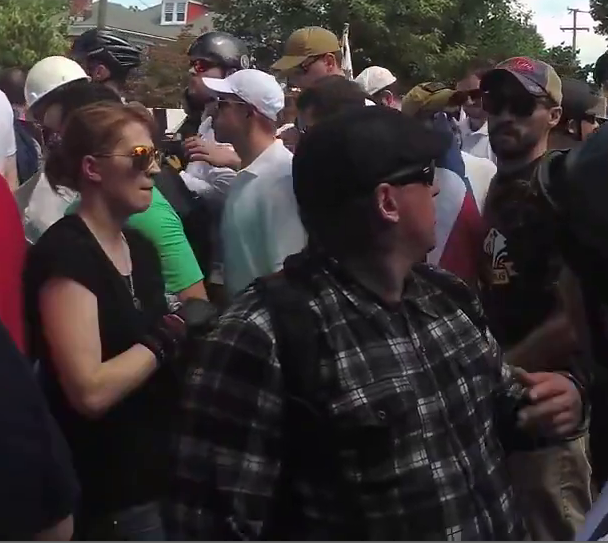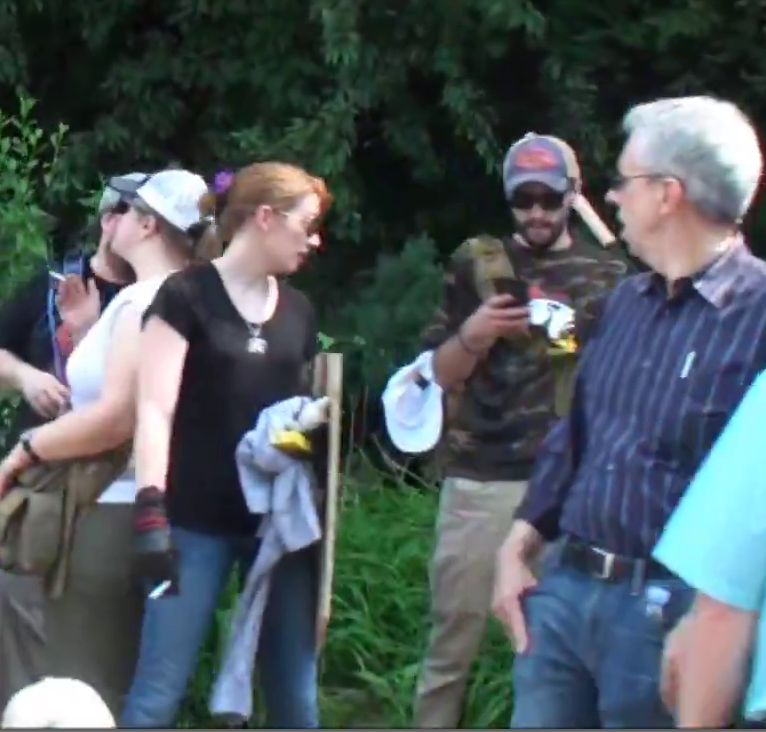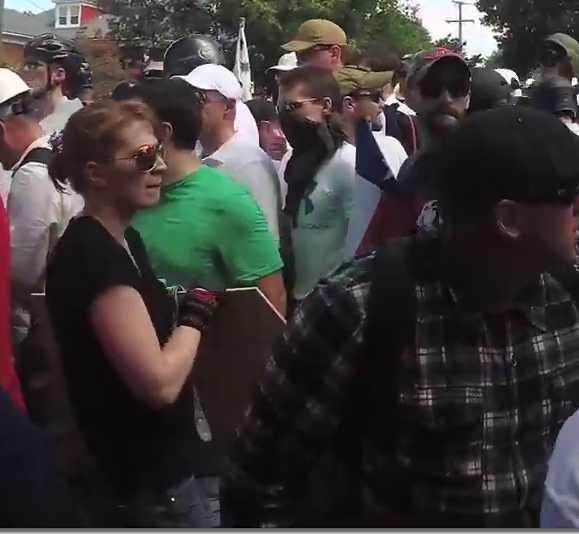 Exodus Matrimonus?
Recently there appears to be some upheaval in the Mitchell household as David Aaron Mitchell aka "Roscoe" has been sad-posting about it on Twitter and various fundraisers by supporters have been started to support "Roscoe" and his "kiddo." His racist spouse Jennifer aka "mrshatefacts" is conspicuously absent from these mentions.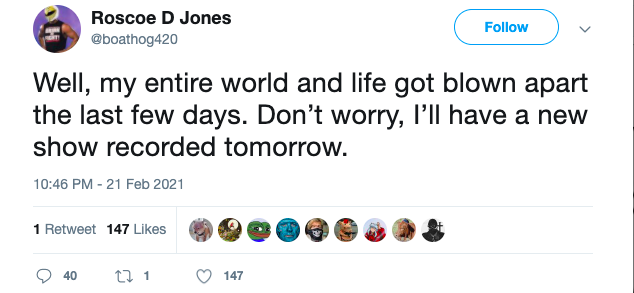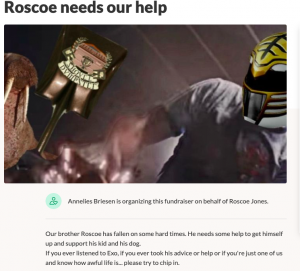 We can only speculate, but we suspect that there is some trouble between these two racist former-lovebirds and they may be going through a divorce. Together or apart, they'll always have their racism to remember (cue "The Way We Were").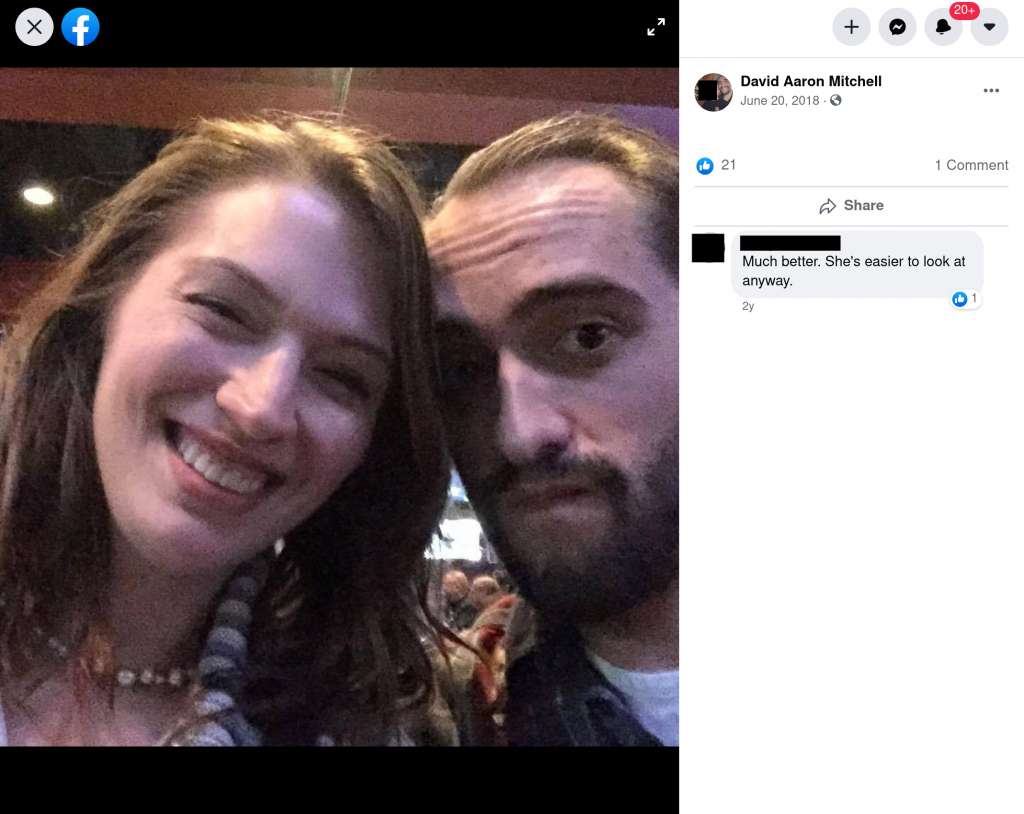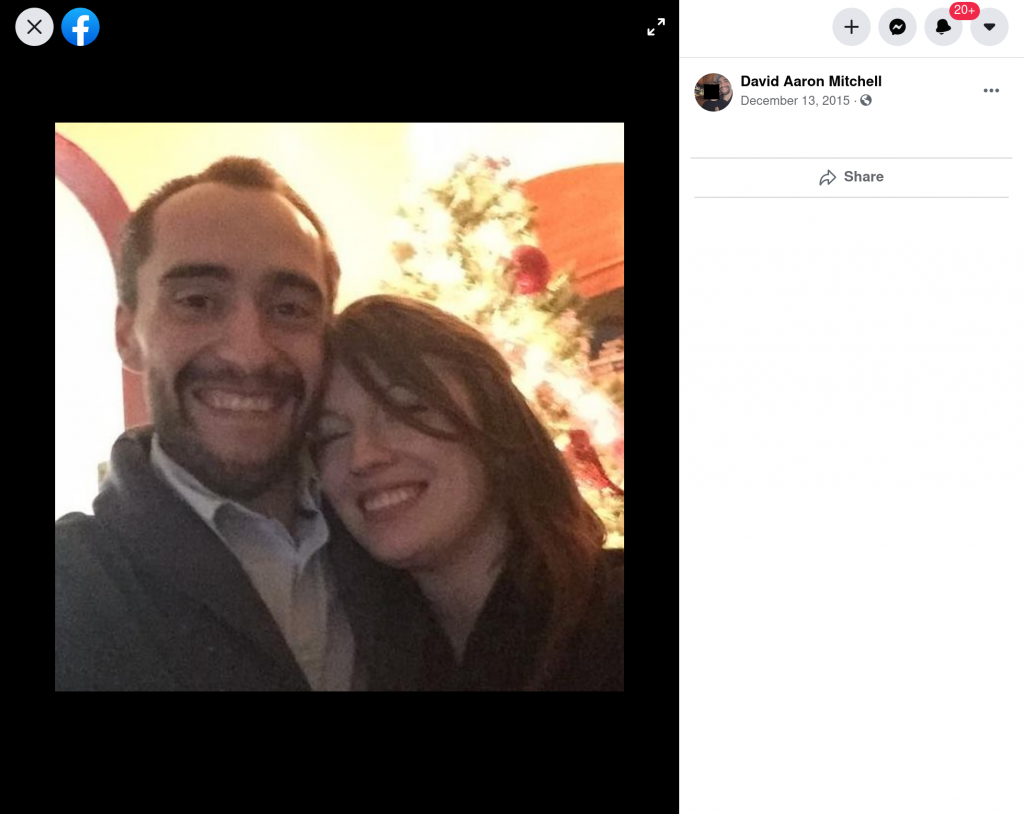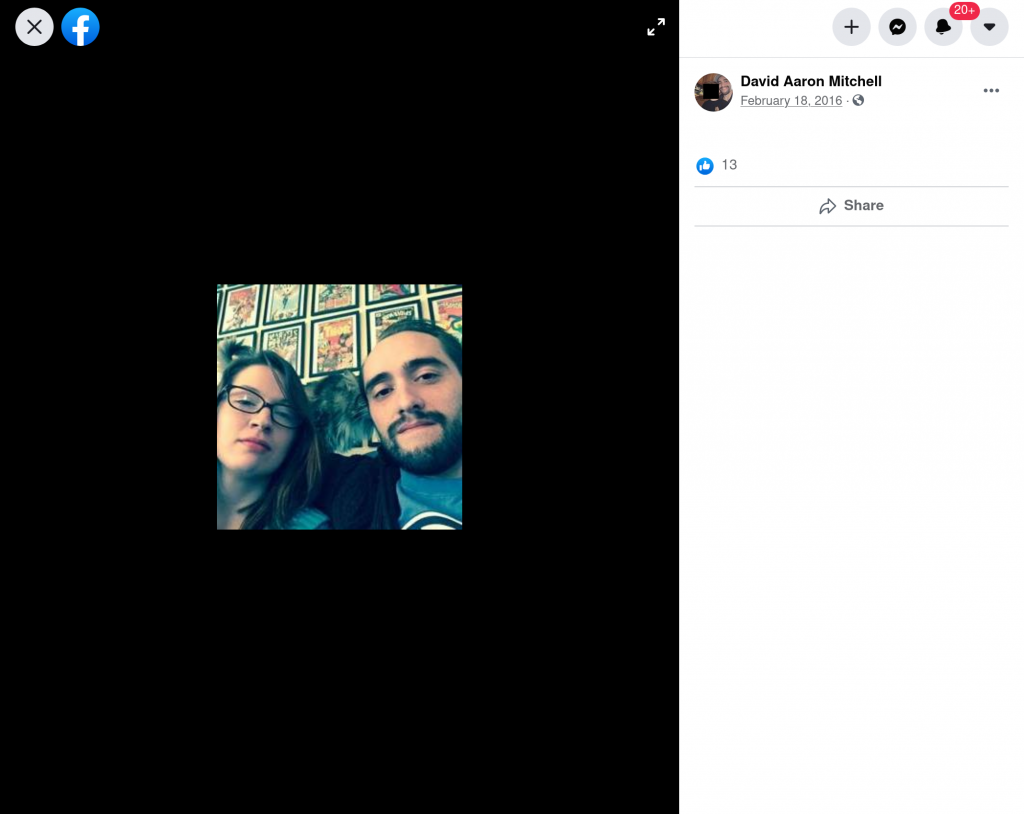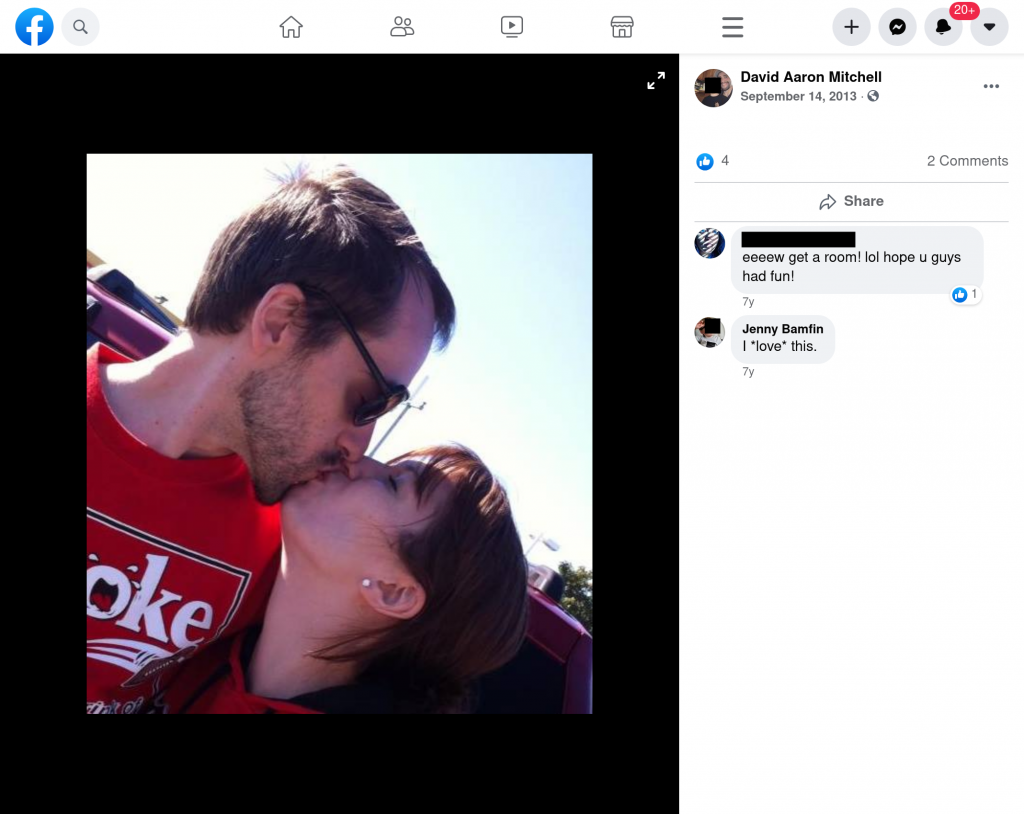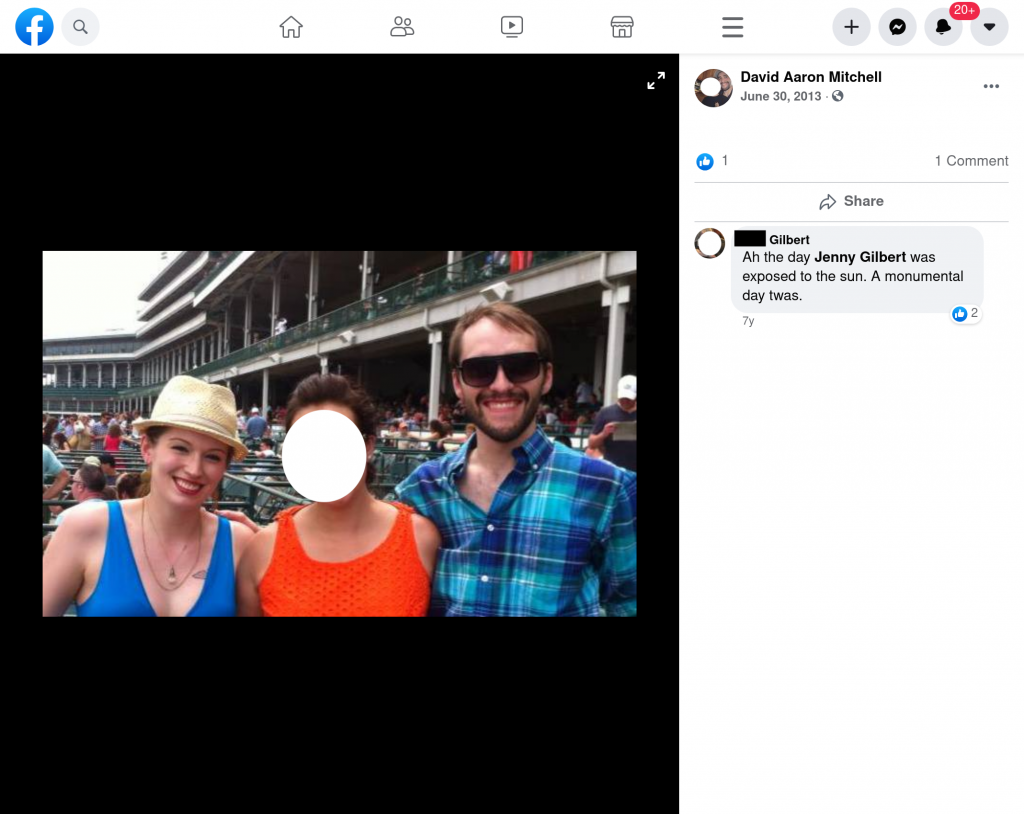 David Aaron Mitchell
aka "Roscoe P.  Jones," "Roscoe SB Jones," "Roscoe"
Host of the white nationalist podcast Exodus Americanus.
Date of birth: 10/3/1983
Last known location: New Albany, Indiana.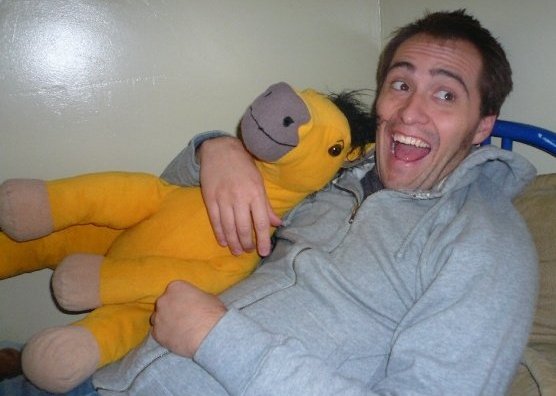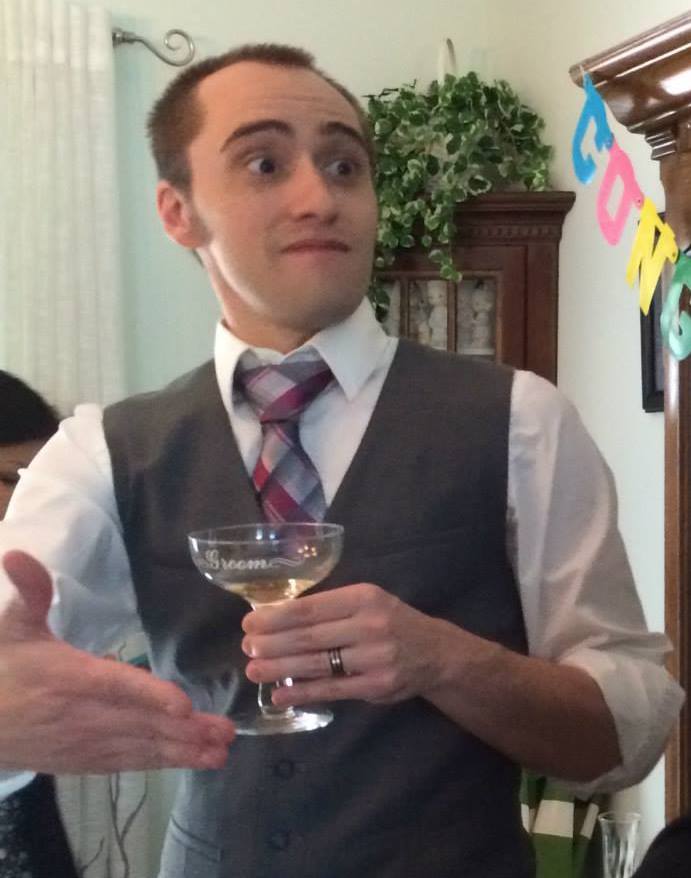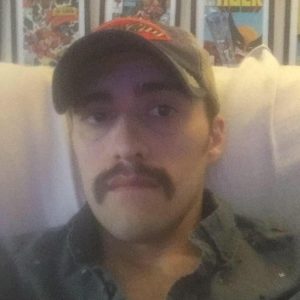 Jennifer L. Mitchell (Gilbert)
aka "Jennifer Gilbert," "Jenny Bamfin," "Mary Protestant," "mrshatefacts," "tabbybewmbewm"
Wife (possibly ex-wife) of David Aaron Mitchell, white nationalist, contributor to Exodus Americanus.
Last known location: New Albany, Indiana.
Last known occupation: Chemist at Idemitsu Lubricants America, New Albany, IN.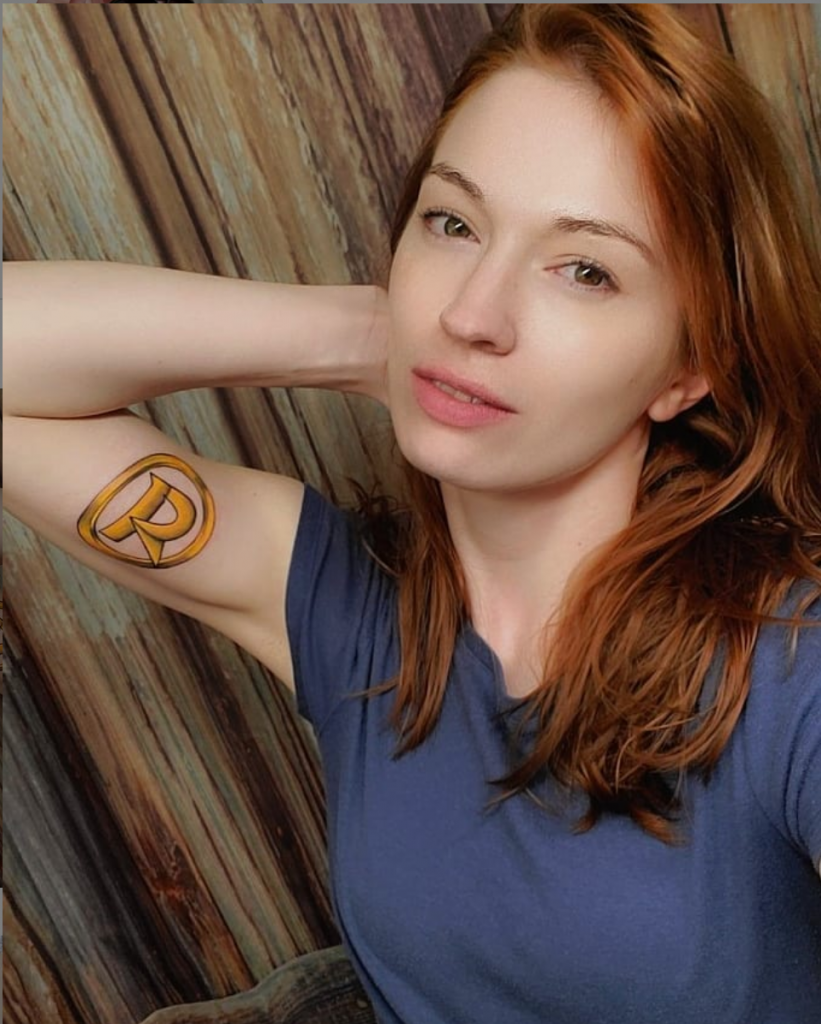 UPDATE
25 March 2021
This past week we discovered that Jennifer Mitchell was working as a "beverage architect" at Flavorman in Louisville, Kentucky. In fact, we even found her in a local WDRB television news feature, which may be viewed here (link): [ Louisville beverage company creates 2020 drink dedicated to 'runaway dumpster fire of a year' ]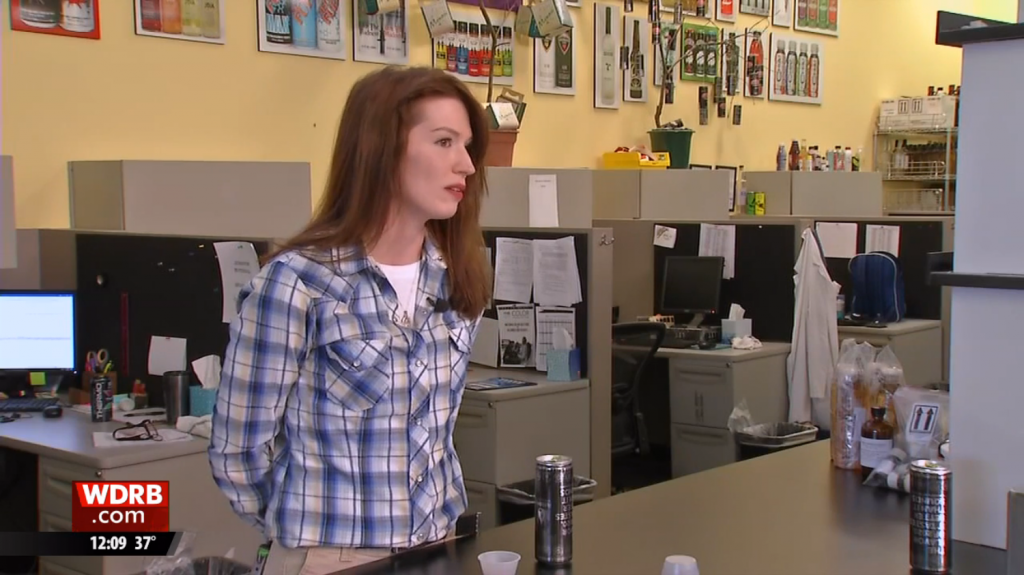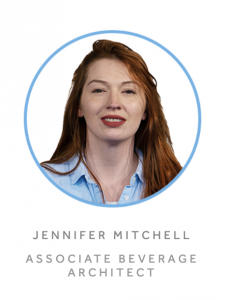 When the people at Flavorman learned of Jennifer Mitchell's involvement in white nationalist causes they were shocked and appalled. They have informed us that Jennifer Mitchell is no longer employed at Flavorman. We thank the good folks at Flavorman for their prompt and candid response to this issue.