The recent leaks of the neo-Nazi organization Patriot Front by Unicorn Riot has provided the public with a disturbing glimpse into the nation-wide network of a white nationalist group. This has also provided antifascist researchers with a valuable resource for identifying the members of this group. Our contribution to this research in this article is the Patriot Front member who used the alias "Ryan-PA." We have identified this individual as Zachary Ross Stern of Bushkill, Pennsylvania. Stern's story, however, has an strange twist. This is our report.
"Ryan-PA"
Zachary Stern came to our attention when he was mentioned in an article about Patriot Front in the Huffington Post, "Inside Patriot Front: The Masked White Supremacists On A Nationwide Hate Crime Spree." Chris Mathias and Ali Winston wrote:
Videos showing Patriot Front's retreat included footage of a rental number on the side of one of the trucks. HuffPost has obtained a copy of that truck's corresponding rental agreement on July 3. It shows that it was rented by a man named Zachary Stern, who listed an address in Bushkill, Pennsylvania, about a two-hour drive north in the Poconos, as his residence. Public records show Zachary Stern owning a house at that same address.
Stern could not be reached for comment as to why he had rented a truck to transport white supremacists to and from a rally in Philadelphia, or whether he was a Patriot Front member himself. His father, who was also listed as an owner of the Bushkill property, declined to comment.
Naturally, we thought this was peculiar behavior for someone to rent a truck for a neo-Nazi organization and refuse to comment about it. Looking into Stern's background, we found some interesting parallels with a Patriot Front member who used the code-name "Ryan-PA," and whose member number is "PF-2575." Rose City Antifa located a photo of this Pennsylvania member in their gallery of Patriot Front members. The photo of "Ryan-PA" located by Rose City Antifa bears a striking resemblance to photos we located of Zachary Stern on various social media accounts.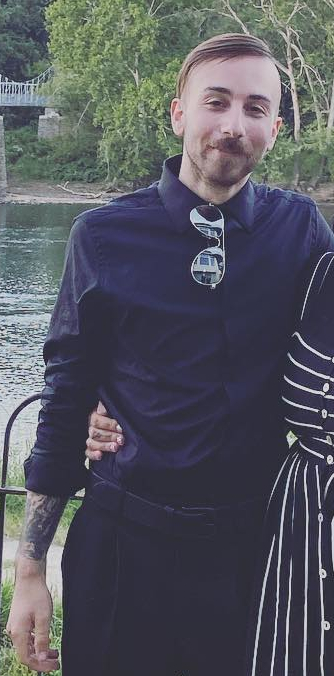 While the resemblance between the individuals in the photos is remarkable, it is not enough to make a conclusive identification. For that we needed something more. Zachary Stern is a tattoo enthusiast and his arms are extensively covered with tattoos. Most imagery of "Ryan-PA" in the Patriot Front leaks found in photos and videos feature him with arms fully covered, making it impossible to confirm his identity by his arm tattoos. However, Zachary Stern also has a distinctive tattoo on the third finger of his left hand. A detailed examination of the imagery of the individual suspected to be Stern also reveal that this individual has an identical tattoo in an identical location.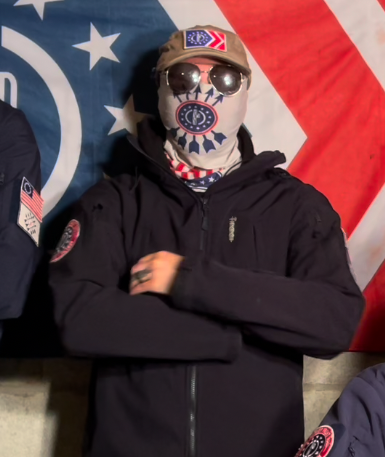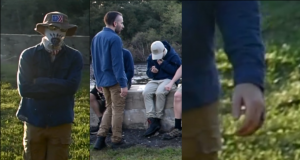 For further confirmation, leaked messages posted by "Ryan-PA" also mention an individual whom we have identified as the spouse of Zachary Stern. Considering these factors, this was enough to conclusively identify Patriot Front member "Ryan-PA" to be Zachary Ross Stern of Bushkill, Pennsylvania.

A Disturbing Twist
Zachary Ross Stern of Bushkill, Pennsylvania was born on March 16, 1993. He has a lengthy involvement in white nationalist circles, but what is disturbing is that this is despite having a Jewish background. We cannot explain the reasoning behind this, but we have encountered this before, as in the example of the neo-Nazi podcaster Diana "Pikachu" Brancoveanu, who later claimed that her years of posting on the internet as a Jewish person was "just a persona." In 2011 while residing in New jersey, Zachary Stern had a metal band called "Nuklearenpest" who claimed they were "anti-zionist," but not a "racist/NS band" because "2/3 members are Jewish, 1/3 is Mexican." However, the band also proclaimed: "VIOLENT RAW BLACK METAL, NUKLEARENPEST OPPOSES THE NATIONALIST POLITICAL REGIME OF THE ISRAELI ZIONISTS." While we recognize that criticism of the Israeli government is not by itself antisemitic, antisemites and white nationalists often adhere to conspiracy theories about "Zionist occupied governments."
Zachary Stern was also the person behind "Vanguard Productions," a small record distribution company named by the Southern Poverty Law Center in their list of hate music. Historical WHOIS records show that "Zach Stern" was the registrant of this record company's website domain name.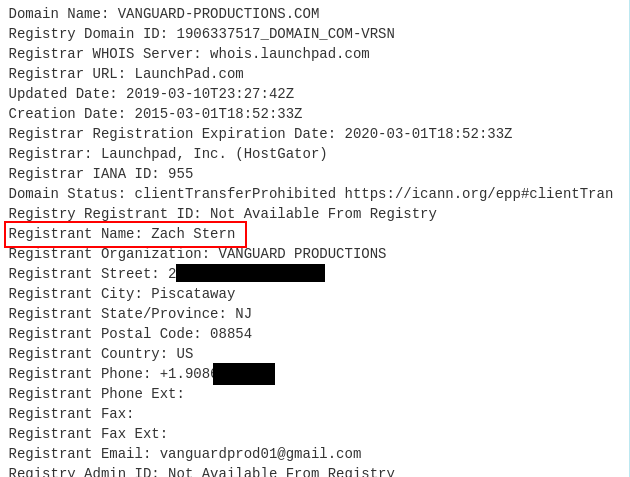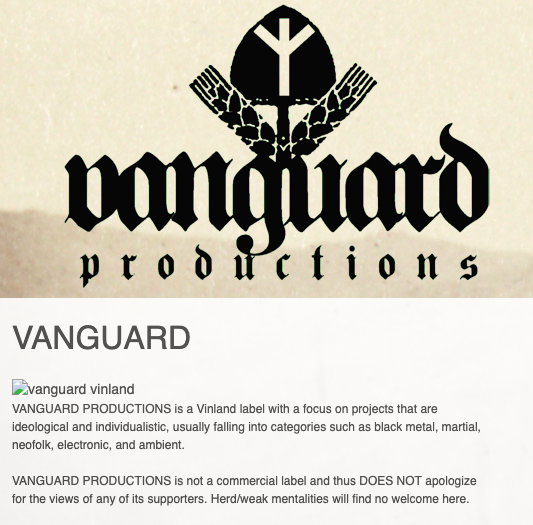 Besides being a distributor of neo-Nazi music, his company also distributed white nationalist books by the American neo-Nazi leader George Lincoln Rockwell, esoteric Hitlerism guru Miguel Serrano, the fascist Francis Parker Yockey and the like, as well as apparel featuring white nationalist and neo-Nazi imagery.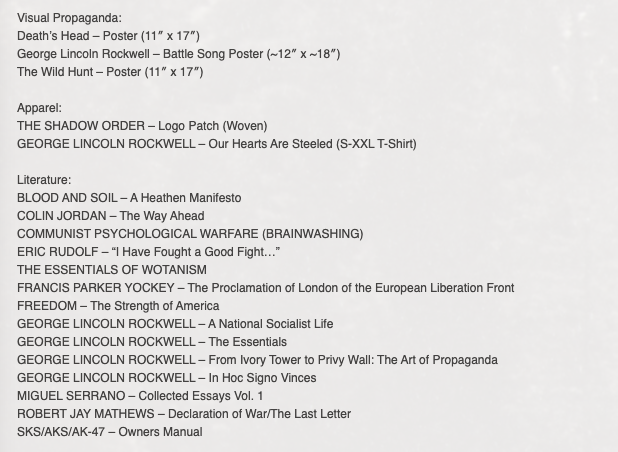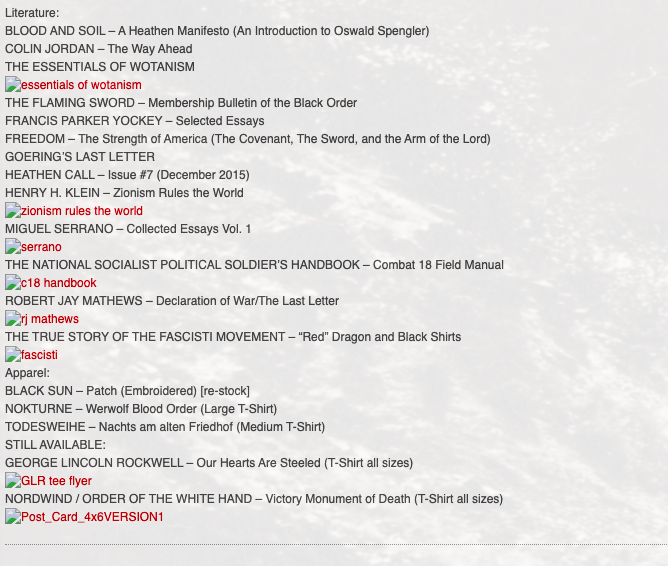 There is no doubt about Zachary Stern's position as an antisemite now that we know he is a member of the explicitly racist, antisemitic neo-Nazi organization Patriot Front. We find this particularly upsetting since his family, as seen on social media, seems active in fighting antisemitism.
Research on Patriot Front is ongoing and there are no doubt many more identifications that will be made by antifascist and antiracist groups in the near future. Such identifications are necessary to keep our communities safe and free from hate.
---
Zachary Ross Stern, Patriot Front member "Ryan-PA"
Date of birth: March 16, 1993.
Last known residence: Bushkill, Pennsylvania.