Content warning: racism, slurs, violent imagery
The Dylann Roof worshipping cult "Bowl Patrol" has been reeling since the exposure of their leader and chief troll "Vic Mackey" last month as Andrew Richard Casarez, a 27 year old pizza delivery man from Orangevale, California. Major media outlets picked up the story, local law enforcement placed him under investigation for hate crimes and served a Gun Violence Restraining Order, removing a firearm from his possession.
Andrew Casarez's exposure came on the heels of a series of recent exposures of key Bowl Patrol participants. We feel these individuals warrant further attention. In this article we'll re-acquaint ourselves with two key Bowl Patrol players: the neo-Nazi murder enthusiast "Cheddar Mane" and his fellow greater-St.Louis area hate junkie "DJ Hardmous."
Benjamin Lambert, aka "Cheddar Mane"
"Cheddar Mane" was a regular co-host on "The Bowlcast," the Bowl Patrol's irregularly produced podcast. Alongside "Vic Mackey" and others, "Cheddar Mane" espoused the typical agenda of the show: veneration of mass murderers, violence against non-whites, Jews, women and LGBTQ persons and the promotion of terror.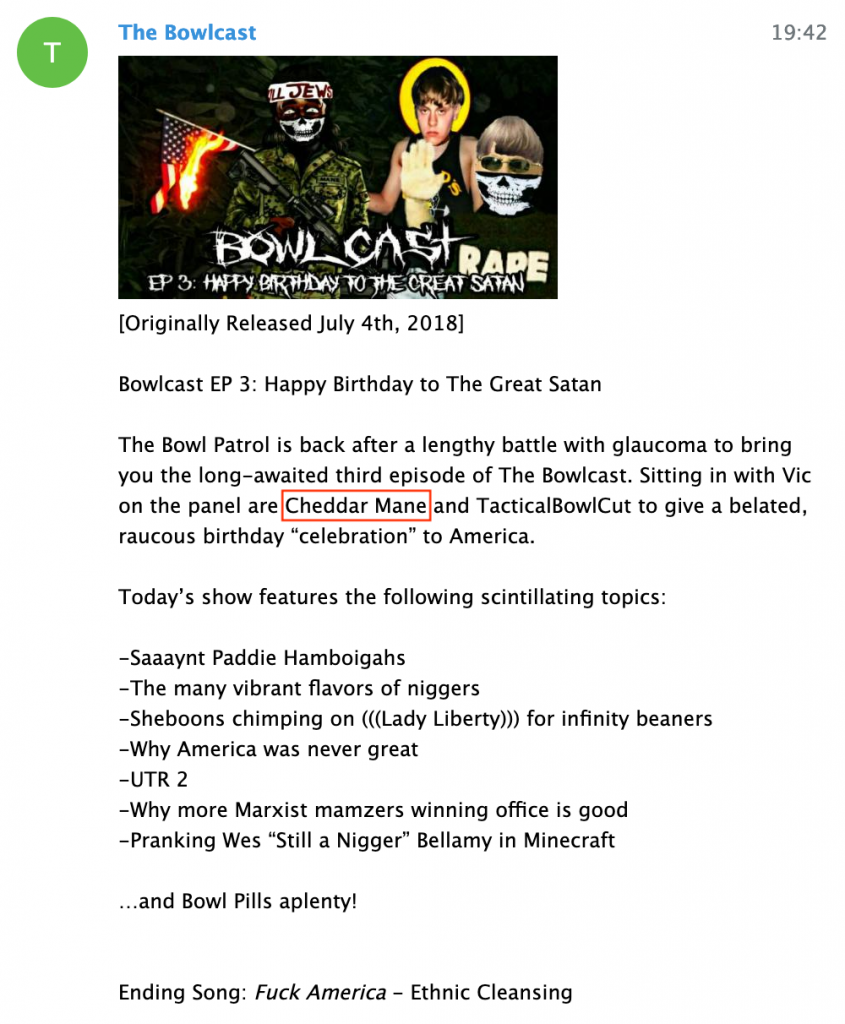 But "Cheddar Mane" didn't limit his hate to obscure podcasts. On Twitter Cheddar Mane openly celebrated mass murder and racial violence, as in this post depicting Robert Bowers, Anders Breivik, Dylann Roof and Timothy McVeigh.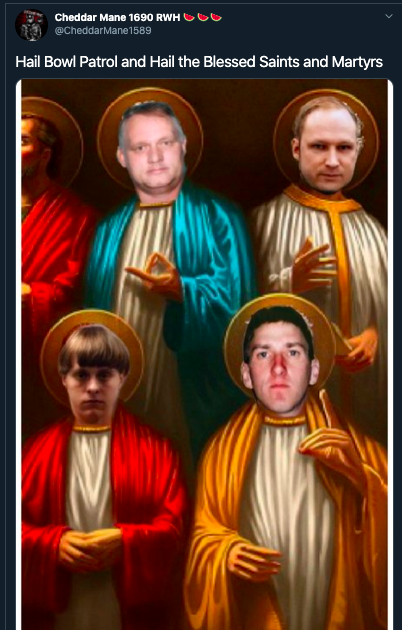 Other posts are no less unsettling.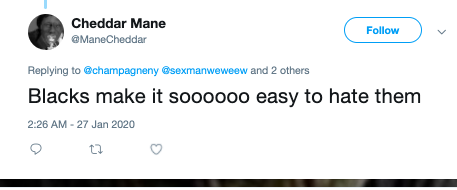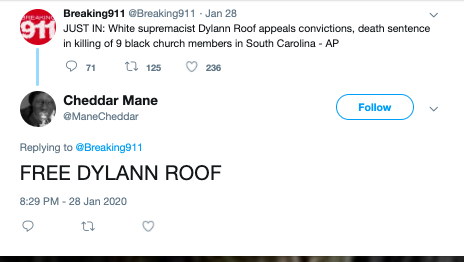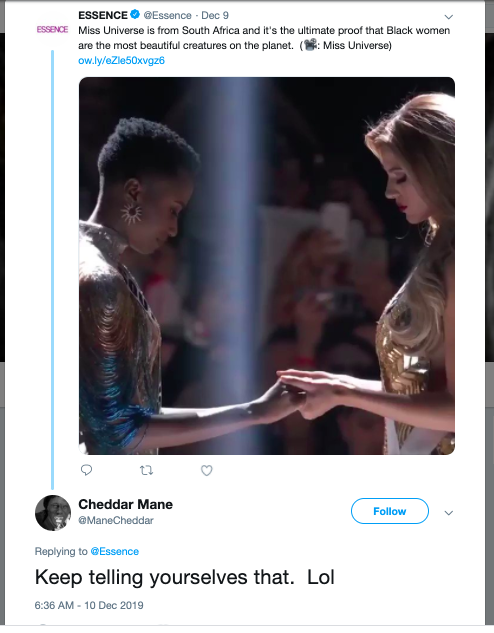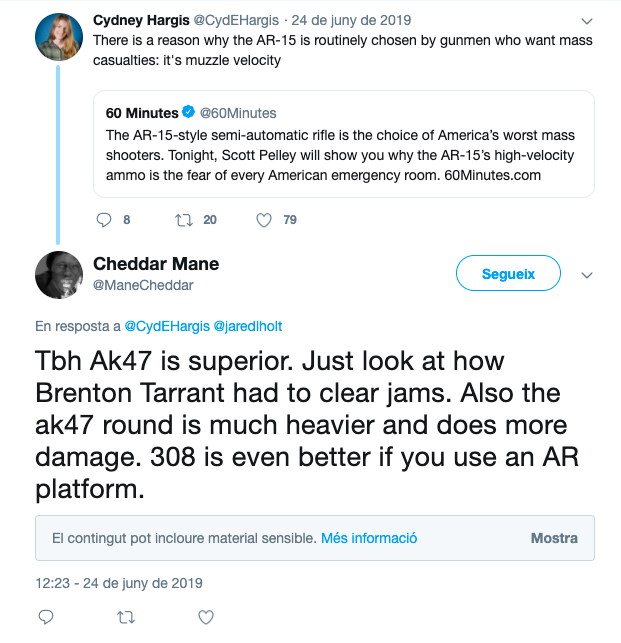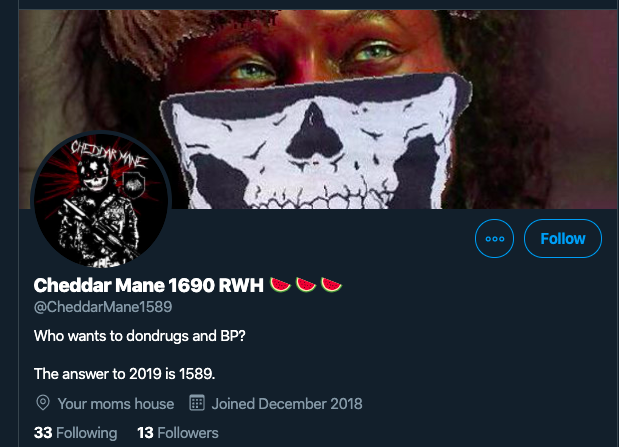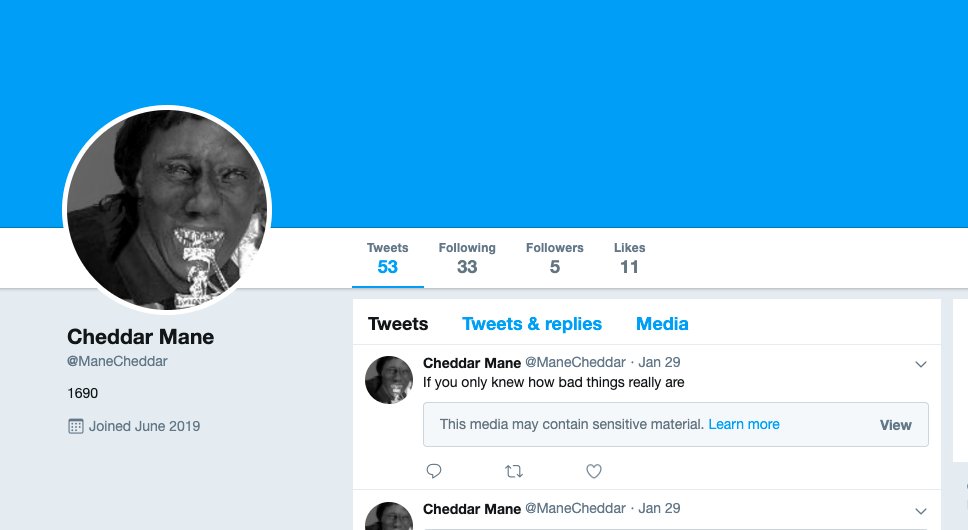 "Cheddar Mane" was also a frequent poster on Gab, a social media site known for tolerating racism and hate speech.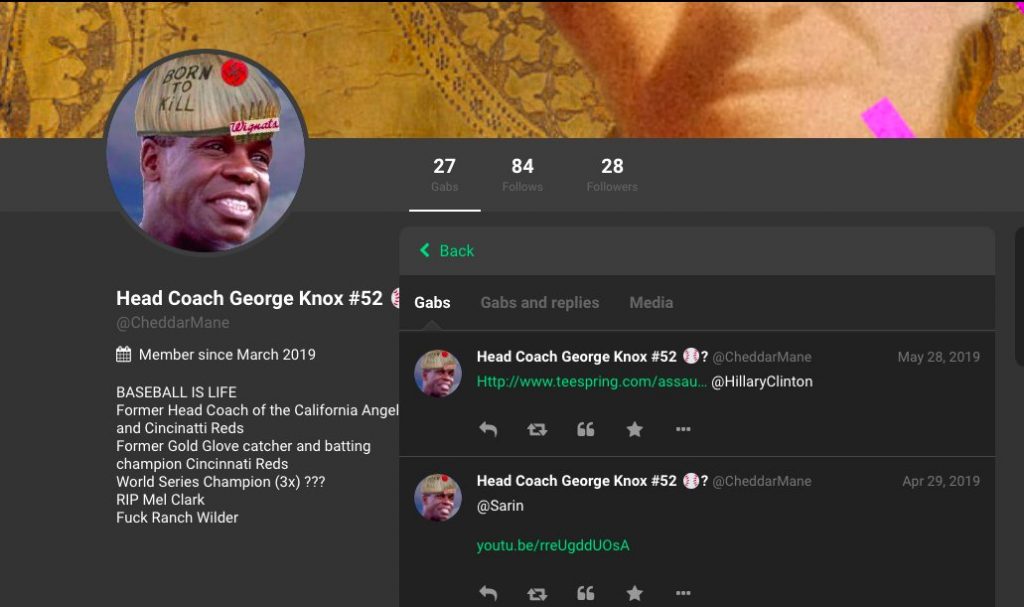 "Cheddar Mane" vs. Christopher Cantwell: two losers, no winners
"Cheddar Mane's" profile became uncomfortably high after a series of pranks by the Bowl Patrol on "Crying Nazi" Christopher Cantwell resulted in a feud between them, culminating with Cantwell threatening "Cheddar Mane" on Telegram messenger. Cantwell released personal information, including photos of "Cheddar Mane" and his family, and threatened to call child protective services based on "Cheddar Mane's" alleged drug use. He also threatened to kill "Cheddar Mane" and rape his wife if he did not provide identifying information for "Vic Mackey."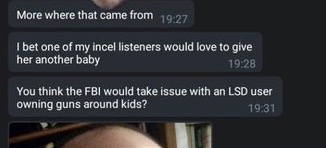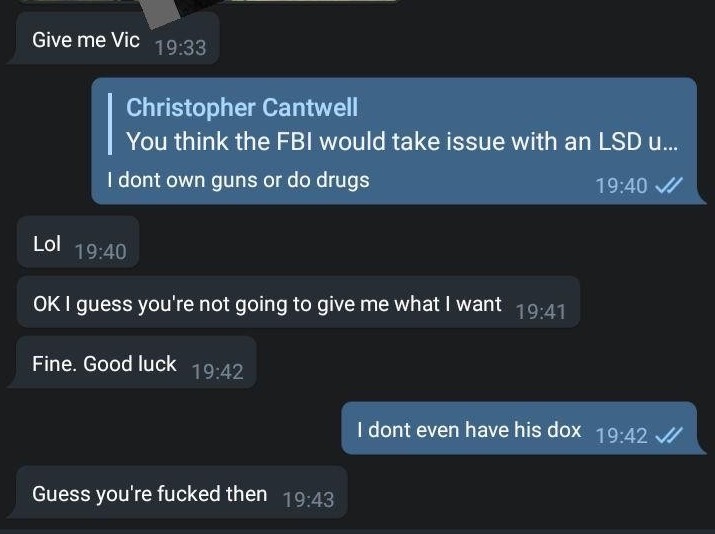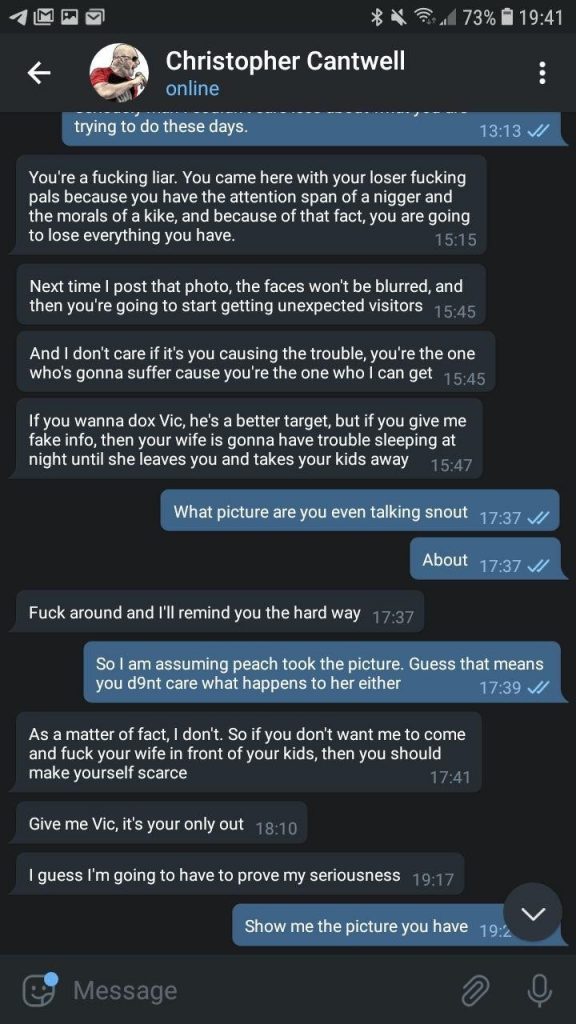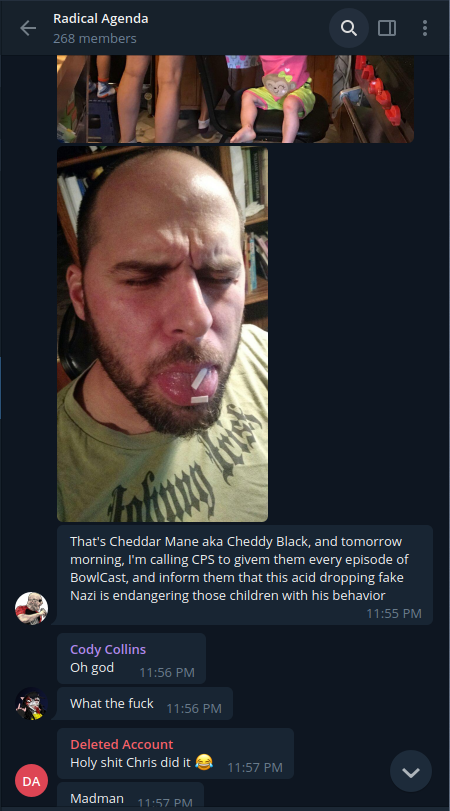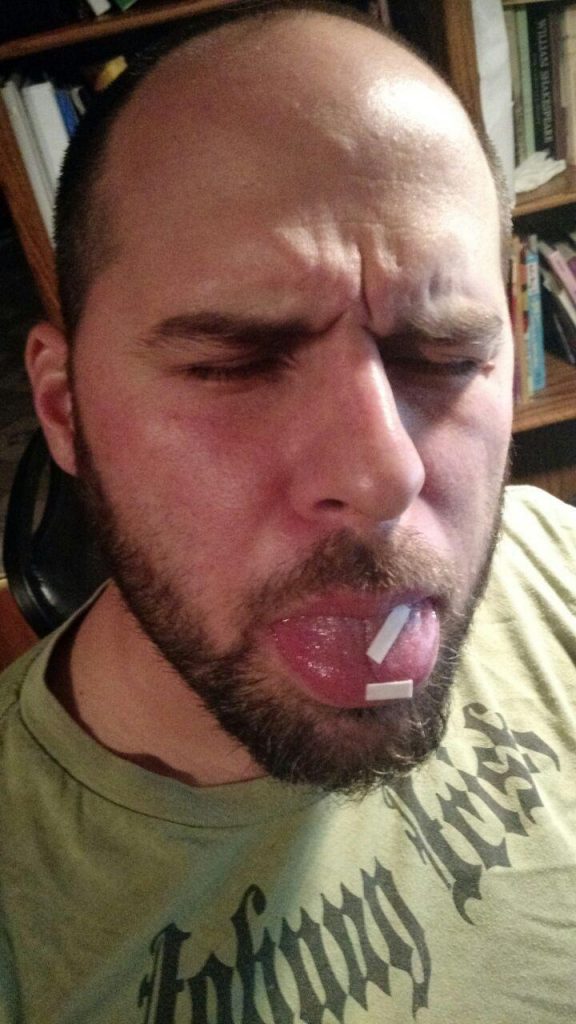 These threats somehow came to the attention of federal authorities who arrested Cantwell for making interstate threats. Although "Cheddar Mane" was the "victim" in this case, to be sure, these are both horrible people who are placing uninvolved persons and minors at risk (and it is worth noting that we at the Anonymous Comrades Collective uncovered "Vic Mackey's" identity without having to threaten or coerce anyone). "Cheddar Mane,"  whose real name was not released in court documents, may have been granted a reprieve from Cantwell's harassment, but instead of lying low he used this reprieve to continue promoting racial violence on Telegram and associating with the Bowl Patrol.
"Cheddar Mane" Exposed
"Cheddar Mane's" true identity at this time was still undisclosed. However, in consideration of "Cheddar Mane's" extreme promotion of racial violence and veneration of mass murderers, we as anti-racists believe him to be a danger to the community and the community should be aware of his presence.
Fortunately for us, Cantwell was kind enough to post a partial address for "Cheddar Mane" in his threats. From there it was a relatively simple task to utilize public records to narrow down his location and discover his real name. A look at Lincoln County, Missouri property tax records revealed a Benjamin Michael Lambert residing on the very same street Cantwell listed.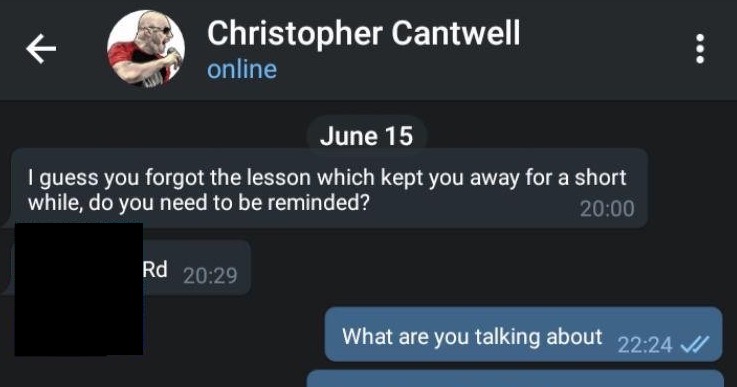 Further research provided us with enough information to confirm that we had correctly identified "Cheddar Mane." A search on Instagram revealed a "cheddar_mane" account belonging to a "Benjamin Michael" with a photo that resembled the image of the person in Cantwell's threats.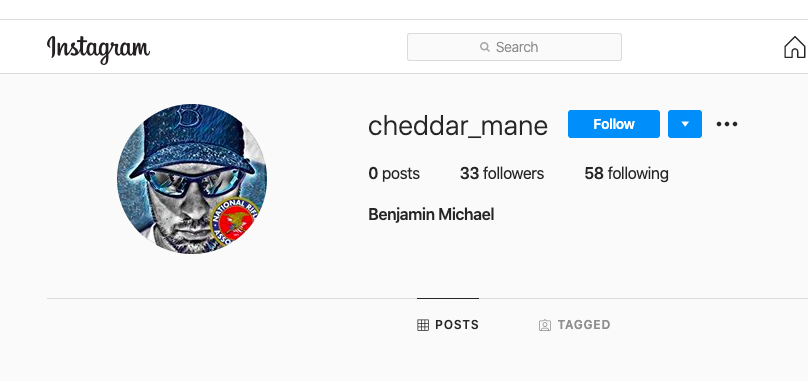 Additionally we identified several limited liability companies that Benjamin Lambert had been involved with, one of which was named "Lambert Technical Solutions."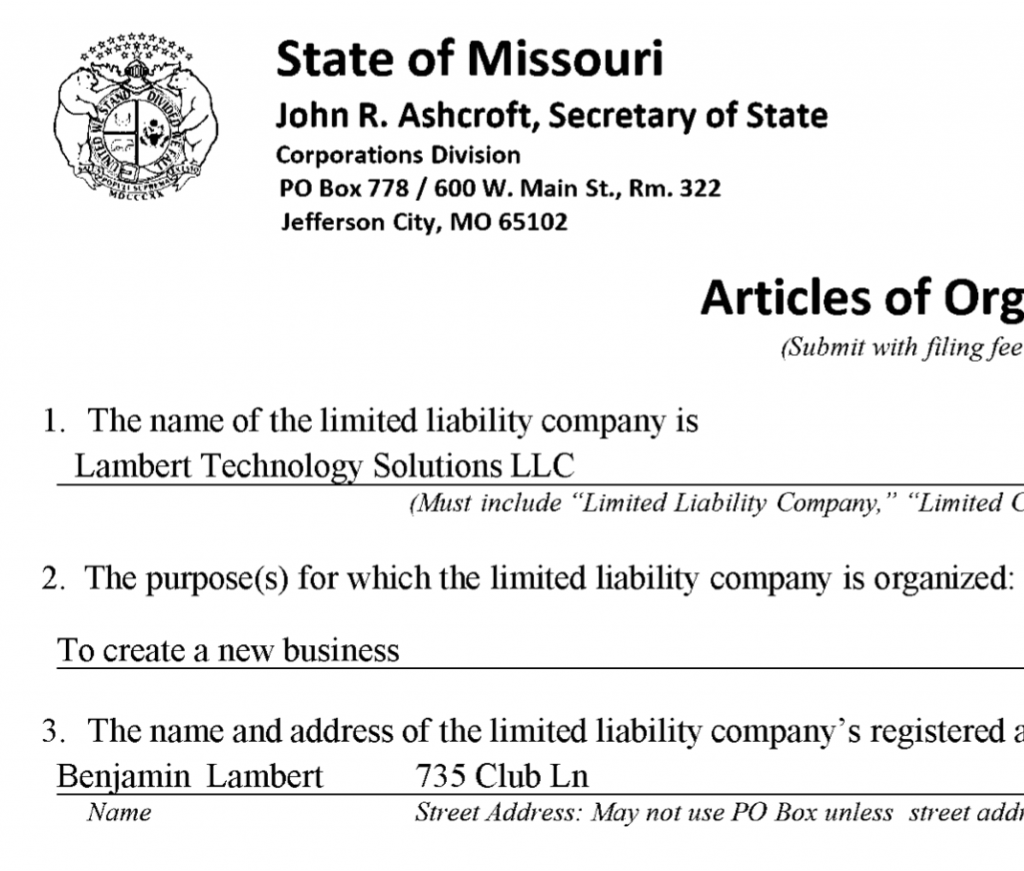 While conducting a simple Google search we found a curious image in the search results:
Pictured is an image of the actor Danny Glover as "George Knox" in the Disney film Angels in the Outfield altered with a Dylann Roof bowl style haircut. "Coach George Knox" was a recurring gag portrayed by "Cheddar Mane" on "The Bowlcast."
Clearly, Benjamin Lambert was not too concerned that people would pick up on this. A Google account "George Knox" gave "Lambert Technical Solutions" a five-star rating on a Google Maps review.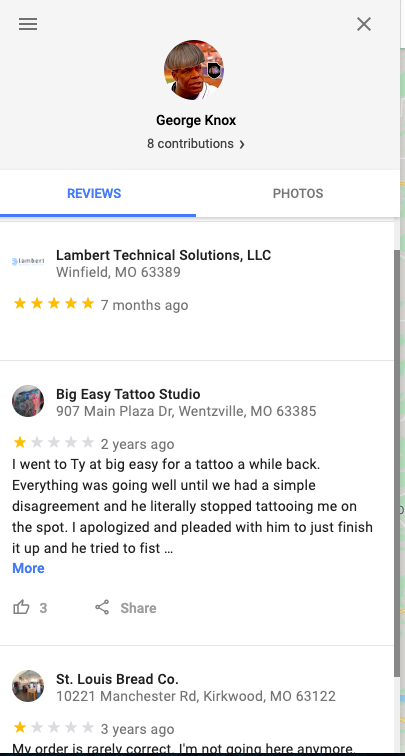 More examination of "Lambert Technical Solutions" revealed another interesting detail. Lambert had two business partners, one of which was Thomas Gipson of Chesterfield, Missouri, whom we will address shortly.
By this time we were confident that we had positively identified "Cheddar Mane" as Benjamin Michael Lambert, of Winfield, Missouri, born Mar 13, 1983. With Lambert being an avid internet user, it was easy to locate more information about him online, including several business reviews on Google Maps.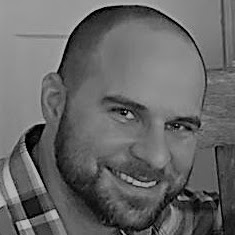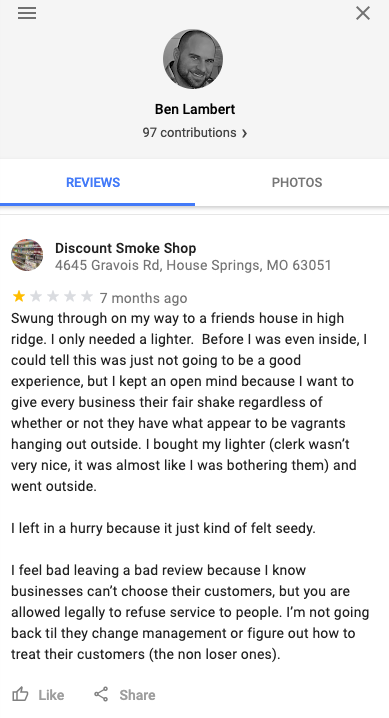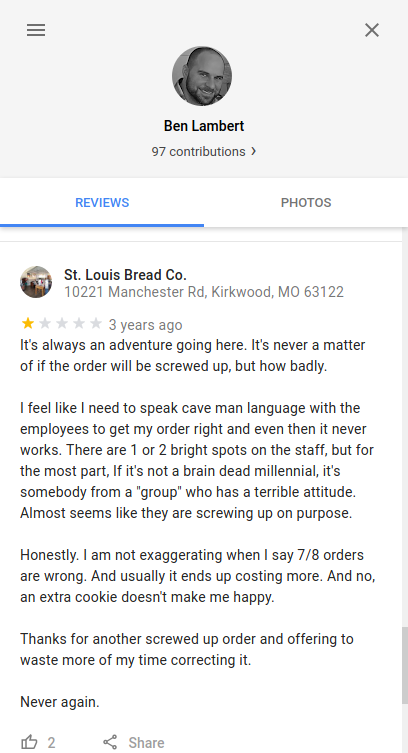 Benjamin Lambert also had a Facebook page under the not-too-clever moniker "Lenny Bambert."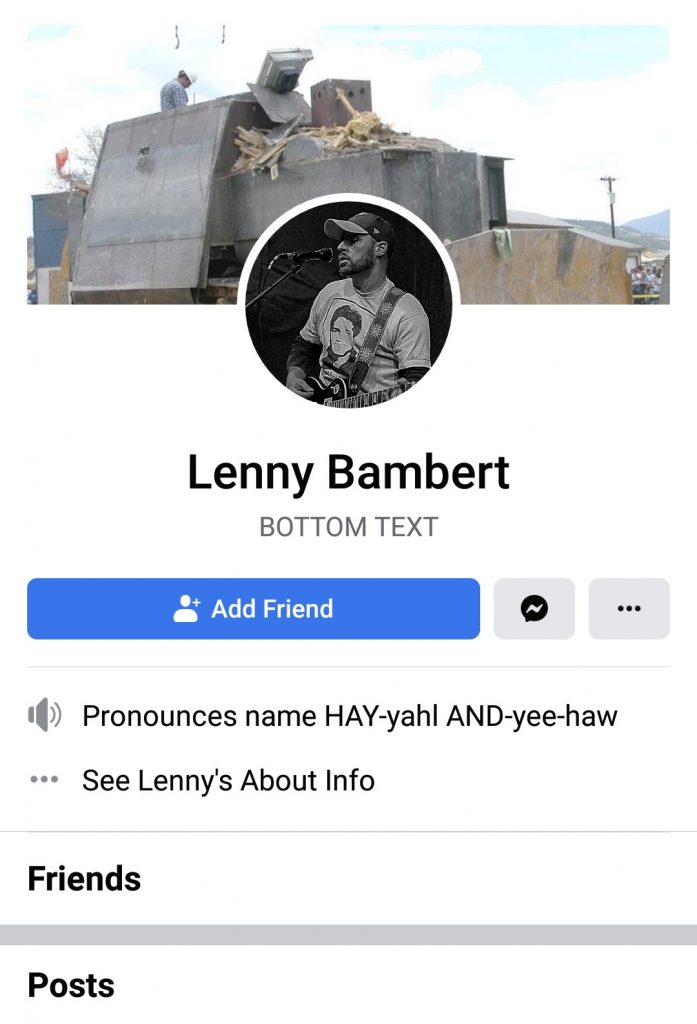 (The banner image is a photo of  Marvin Heemeyer's heavily modified bulldozer used to terrorize Granby, Colorado in 2004. Heemeyer has become a meme in some extremist circles).
We even found a session of "carpool karaoke" on Facebook with the Western St. Charles County Chamber of Commerce where Lambert may be heard belting out a Whitesnake song.
At the time of writing, "Lambert Technical Solutions" is still listed with the Troy, MO Chamber of Commerce.
Benjamin Lambert, pre-"Cheddar Mane" years
While "Cheddar Mane" was Benjamin Lambert's most notable alias, he was no stranger to racism. We found him in 2017 writing for a short-lived and failed Joe "Rambo" Biggs venture called Borderland Alternative Media, where he called Richard Spencer an "Alt-Right Patriot" and espoused conspiracy theories of "white genocide."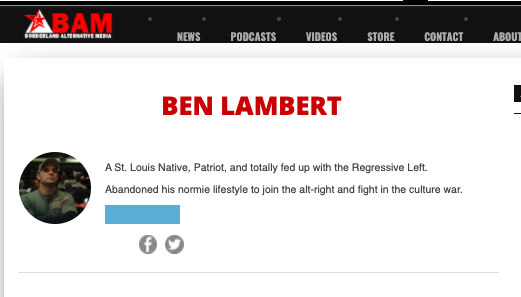 His bio says Ben Lambert "Abandoned his normie lifestyle to join the alt-right and fight in the culture war" and links to a deleted twitter "@benlambert314." His Facebook handle was "DeathtoSJWs"
He also appeared in a 2017 YouTube show called Locker Room Talk using his real name.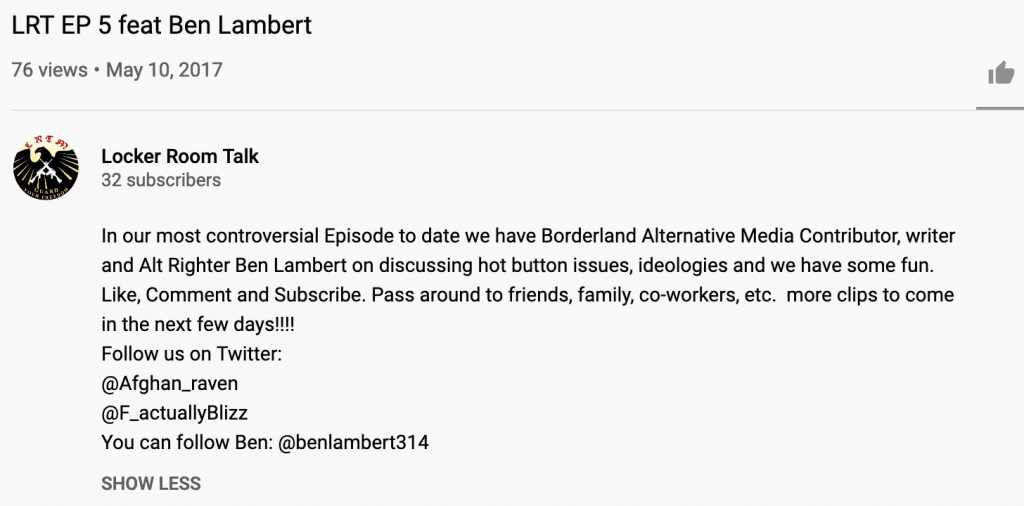 Post-exposure
After we exposed Benjamin Lambert as "Cheddar Mane" it appeared that he had a bit of an identity crisis, claiming that "Cheddar Mane" was just a character he was playing and referring to himself in third person in this Twitter exchange with our friends @AntifascistF12 (formerly "@F12_Antifascist," https://firestormonfash.noblogs.org/):
(Posts archived  here, here and here, by our friends @AntifascistF12)
Furthermore, he doubled down on this improbable premise with this statement:
Lambert's insincerity in this statement is painfully obvious because while he deleted his Twitter account he continues his old tricks on Telegram messenger under a variety of handles.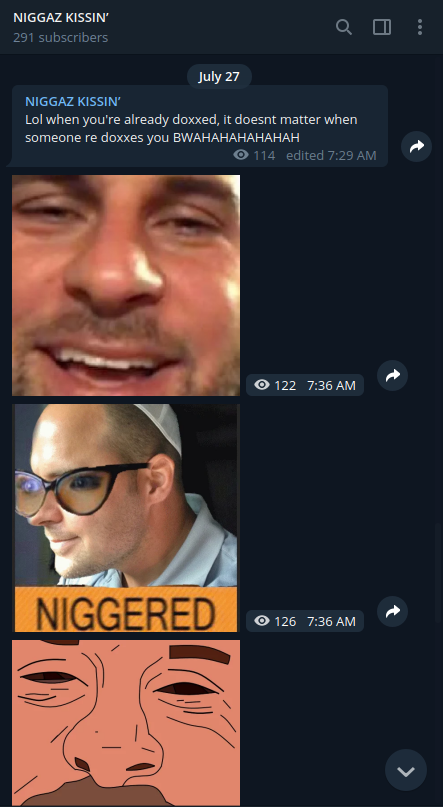 Mere days before we exposed Andrew Richard Casarez as "Vic Mackey" there was an announcement on "The Bowlcast" Telegram channel where "Vic Mackey" announces "Cheddar Mane's" return for an upcoming Bowlcast episode.

Although it remains to be seen if Casarez's exposure will interrupt plans for the production of this episode, it is clear that Lambert is still very much involved with the Bowl Patrol.
Benjamin Michael Lambert no longer seems to care that he has been exposed as a racist and promoter of mass murder and terrorism, however we feel that his wife, a registered nurse who works at a children's medical center, may feel differently about this.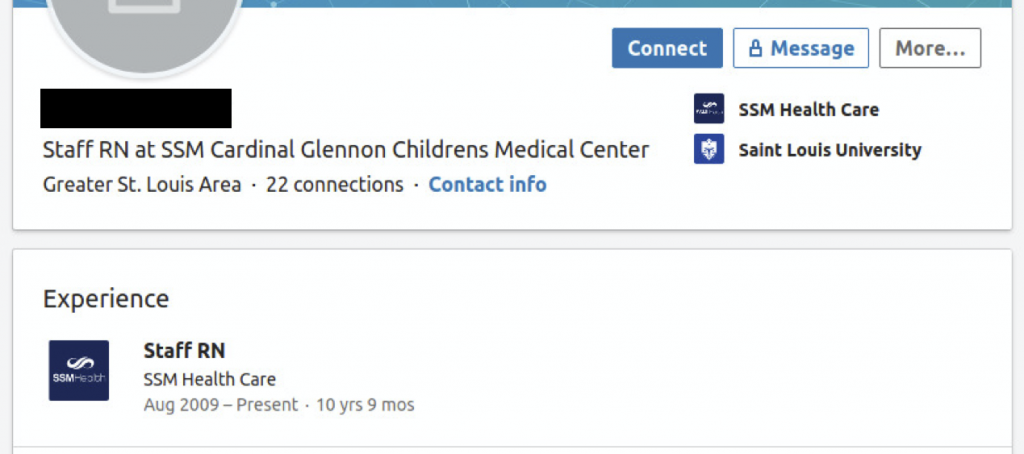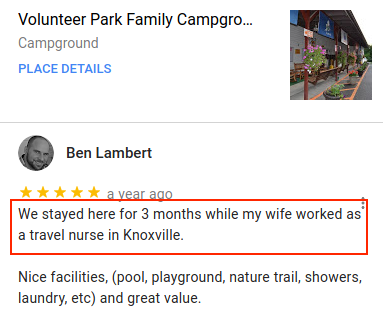 Thomas Gipson, aka "Hardmous"
As mentioned earlier, the filings for "Lambert Technology Solutions" listed a certain "Thomas Gipson" as an organizer. As it turns out, Thomas Gipson is a long-time friend of Benjamin Lambert since their days together at St. Dominic High School in O'Fallon, Missouri and they share many of the same interests, such as a love for racial violence, anti-LGBTQ violence, misogyny and mass murderers.
They also enjoy music. Gipson has developed a small online following as an electronic musician and deejay calling himself "DJ Hardmous" or variations of that alias.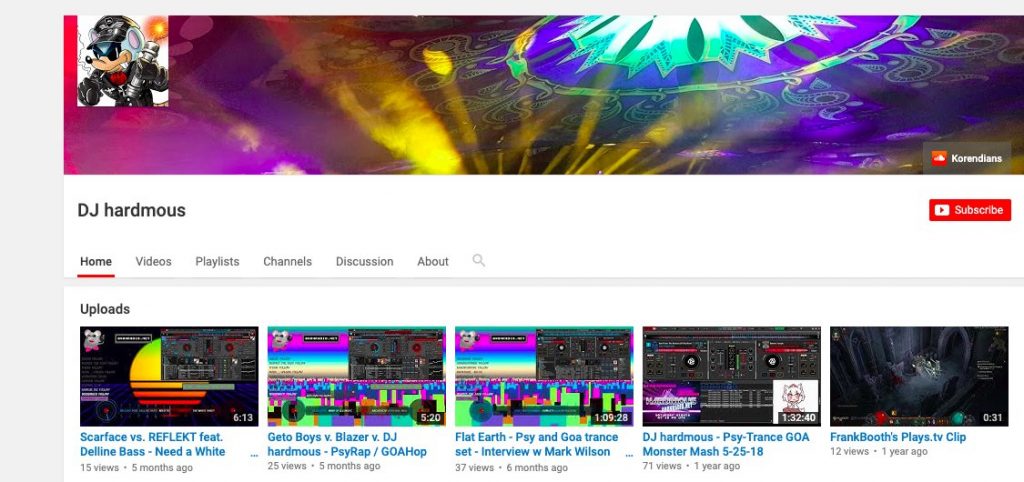 "DJ Hardmous" is in fact 38 year old Thomas Philip Gipson of Chesterfield and the greater St. Louis area of Missouri.

Previous exposure
"Hardmous" was exposed before when, using the Twitter handle "@johngonzo88′ he threatened an antifascist activist on Twitter and idavox.com put together the pieces to determine his identity to be "Thomas Gipson." In this tweet Gipson as "@johngonzo88" altered images to make it appear that the target of his harassment had been beheaded and his target's pet dogs had been murdered.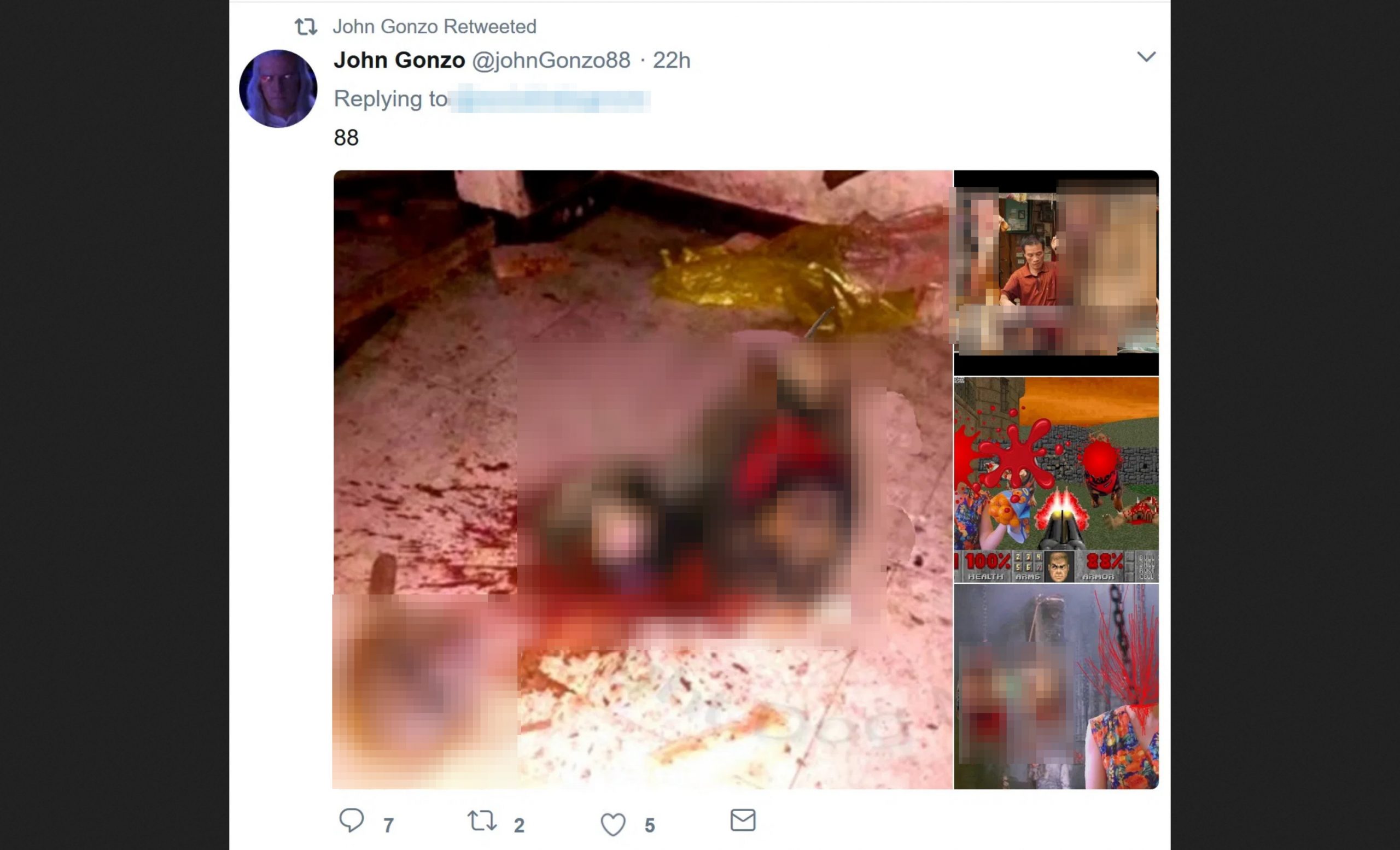 Although Idavox had identified Thomas Gipson to be "@johngonzo88″and "DJ Hardmous," several linked resources, such as images, were no longer available on the internet. We decided it was time to dig up some more dirt on Gipson. It turns out when it comes to racism he has a storied past.
First off, there is no doubt that Thomas Philip Gipson is indeed "Hardmous." Being very active on the internet, Gipson has left many breadcrumbs for us to pick up.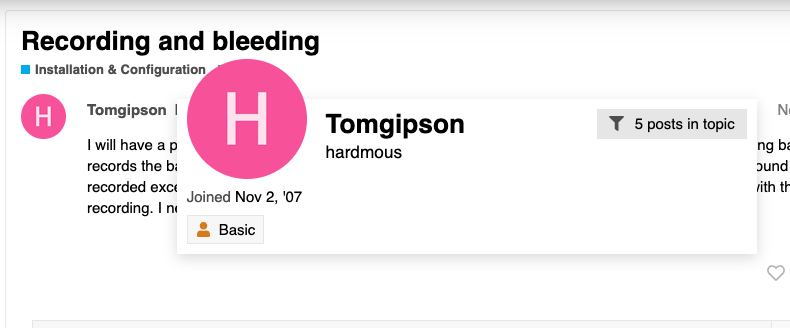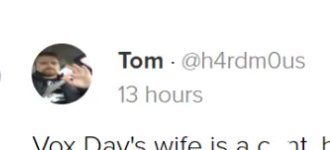 And he lists "Lambert Technical Solutions, LLC" on his LinkedIn page.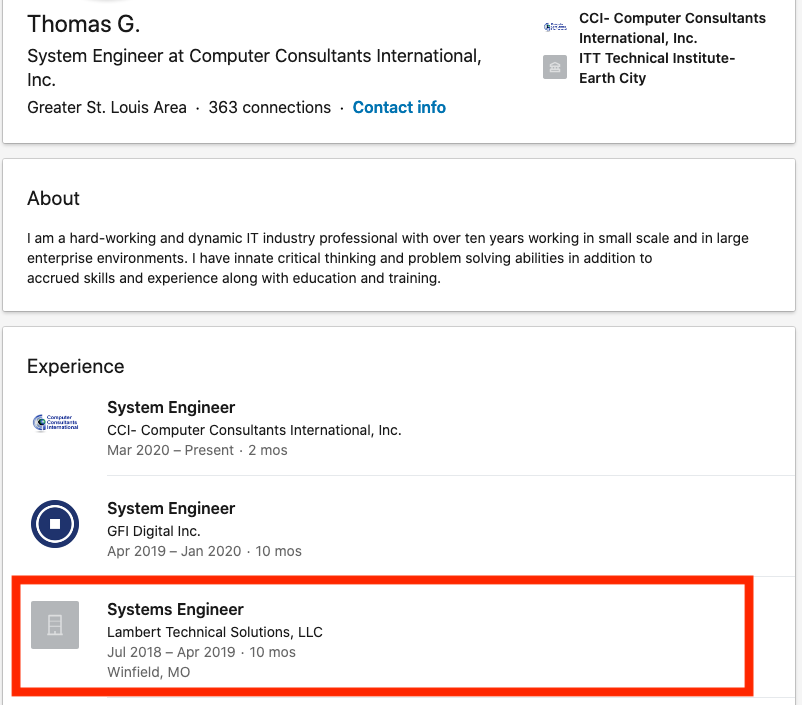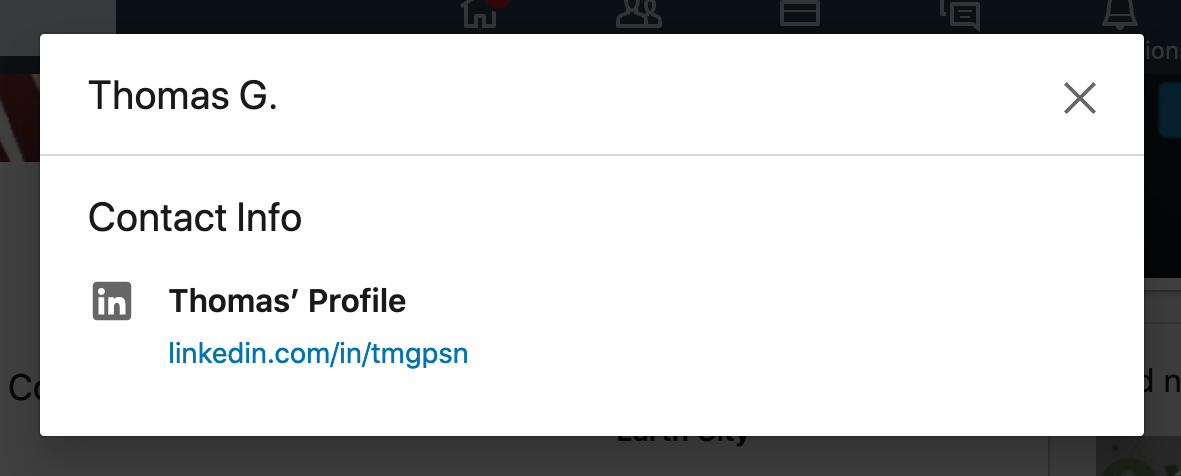 DJ of Hate
For a while Gipson had himself a little podcast called "Good Morning Auschwitz." You can likely guess the thematic focus of the podcast. Episode 4 featured an interview with rabid anti-Semite, racist and political failure Patrick Little.
Gipson was a big supporter of Little and promoted the failed senatorial candidate on Gab. As we see here on this screenshot of a 4chan post, Gipson as "h4rdm0us" is noted as the "leader" of "Pat Little's hardcore supporters."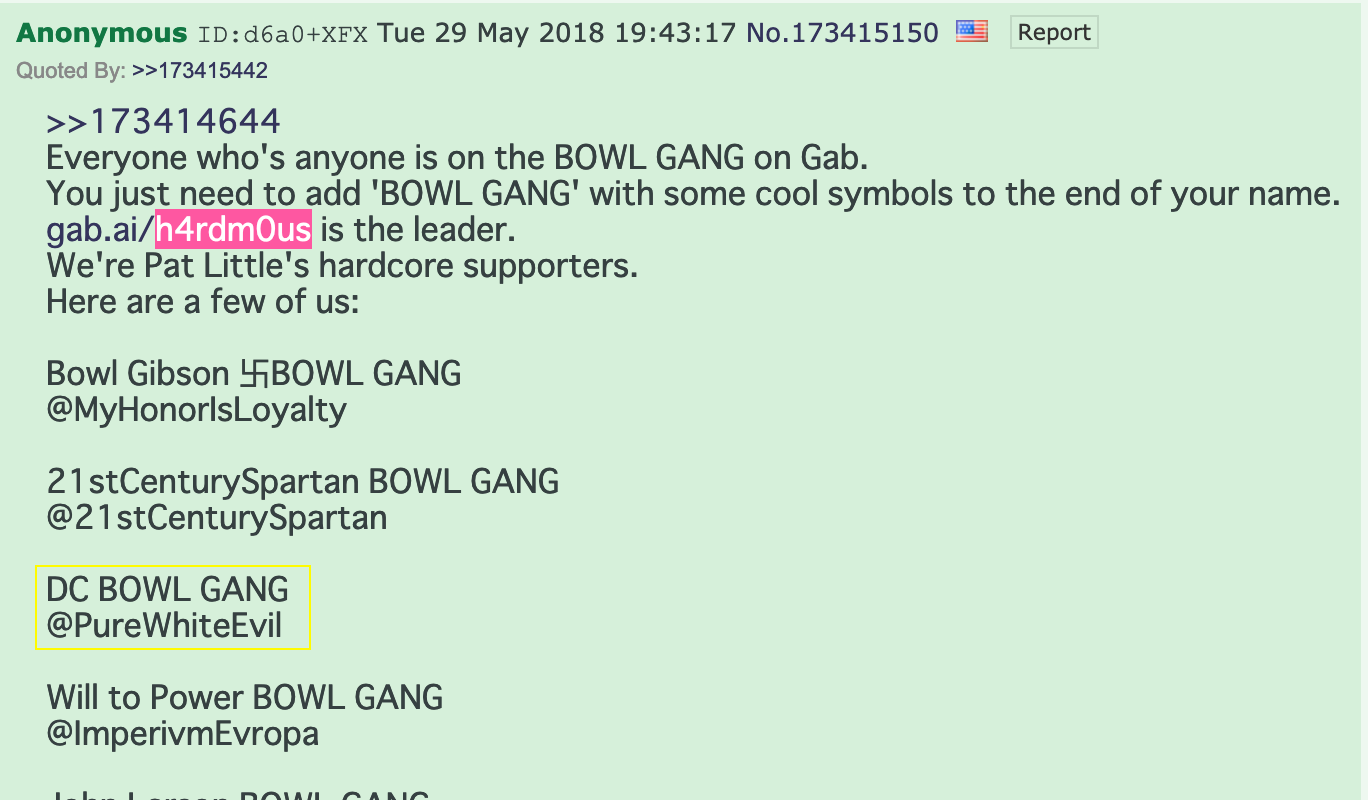 Note that "DC BOWL GANG @PureWhiteEvil" was the Gab account for Jeffery Clark, who had known ties to Pittsburgh Tree of Life synagogue shooter Robert Bowers.
If we are to judge someone by the company they keep, Gipson's associations are doing him no favors. Speaking of company, Gipson also collaborated with his good buddy Benjamin "Cheddar Mane" Lambert on several racist musical compositions.


Furthermore Gipson as "hardmous" was an active poster on ne0-Nazi Discord servers, leaks of which have been collected by Unicorn Riot and are available for examination here.
Thomas "Hardmous" Gipson may consider himself to be a DJ and musical artist but spreading hate is his objective.
Unwanted attention for Thomas "Hardmous" Gipson
We presented our findings on Twitter recently, but after we brought attention to Gipson on Twitter, he first responded by reporting the tweets that he apparently felt offended by, thereby rendering one of our anonymous comrades @anonymouscommie out of commission for a few hours.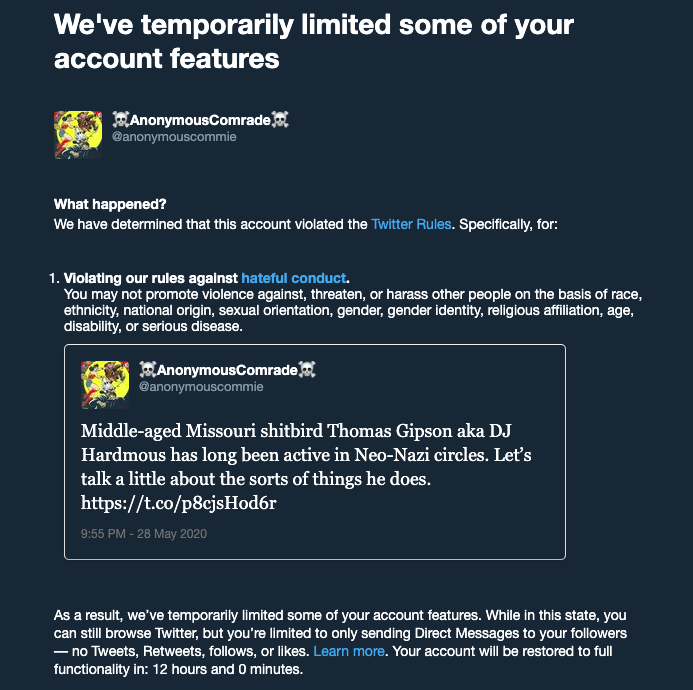 Following this, just like his buddy Lambert, he issued a statement on Twitter attempting a less-than-believable effort to disavow his previous behavior.
But it will take more than a half-hearted tweet to erase his threats, racism and glorification of mass murderers like Dylann Roof, whom Gipson obviously admires as we see in these photos where he emulates Roof while posing with what appear to be actual firearms.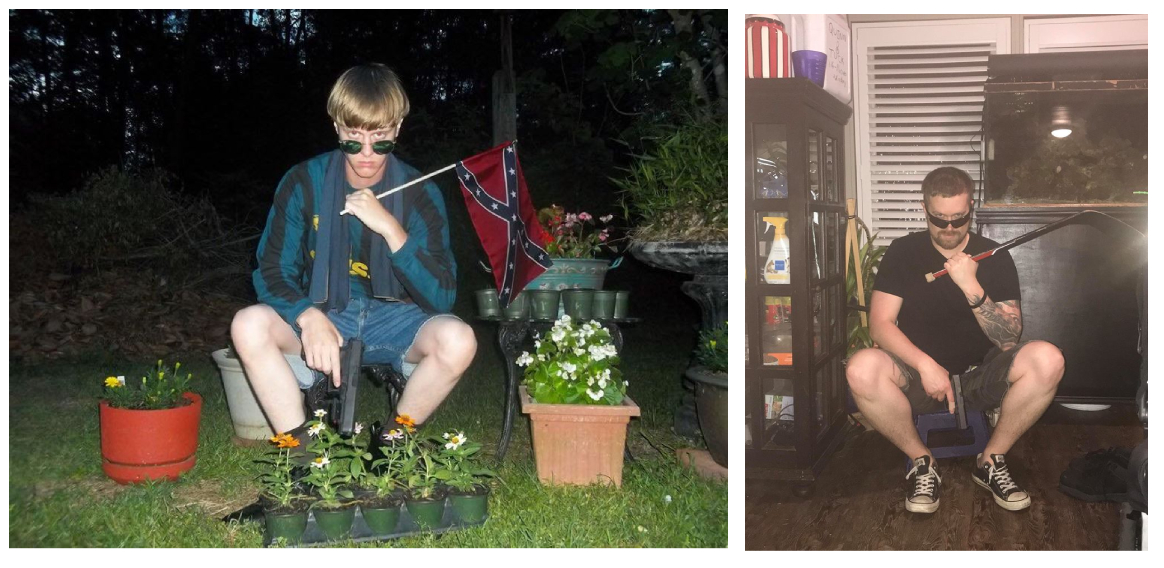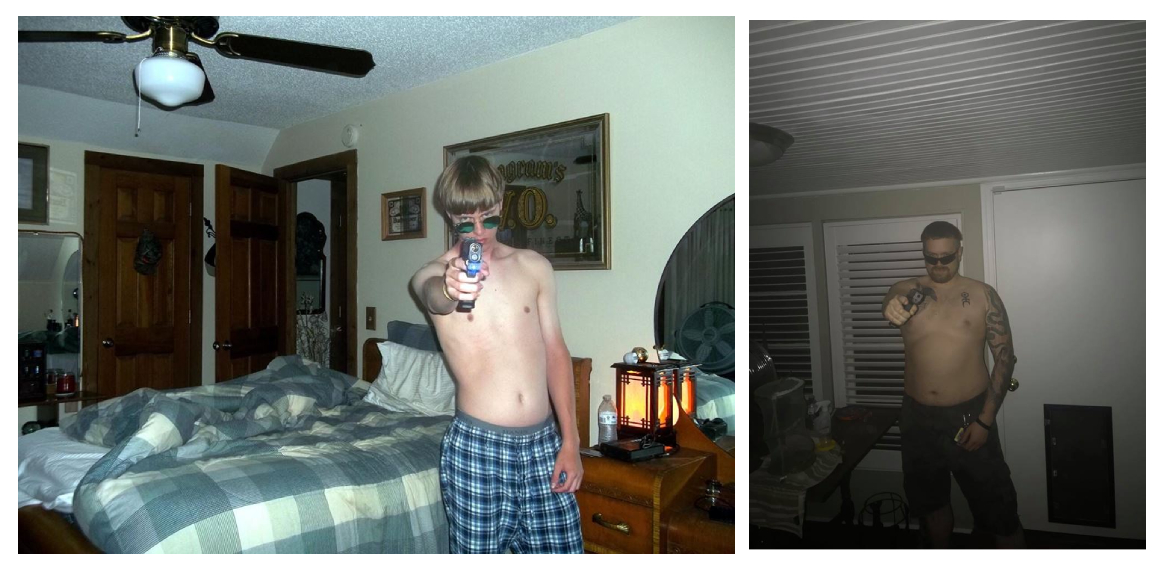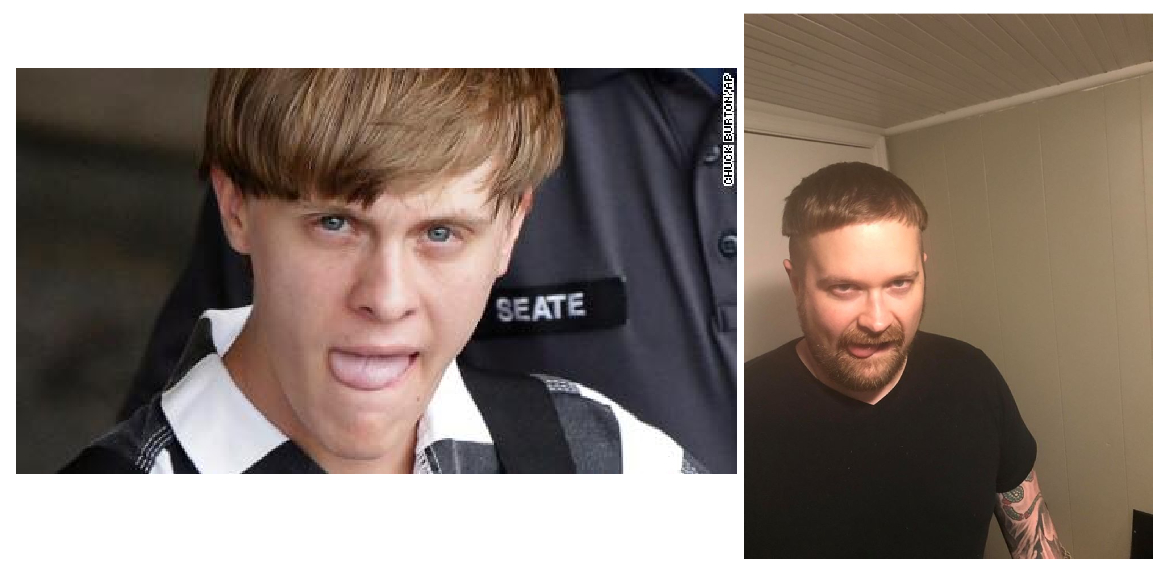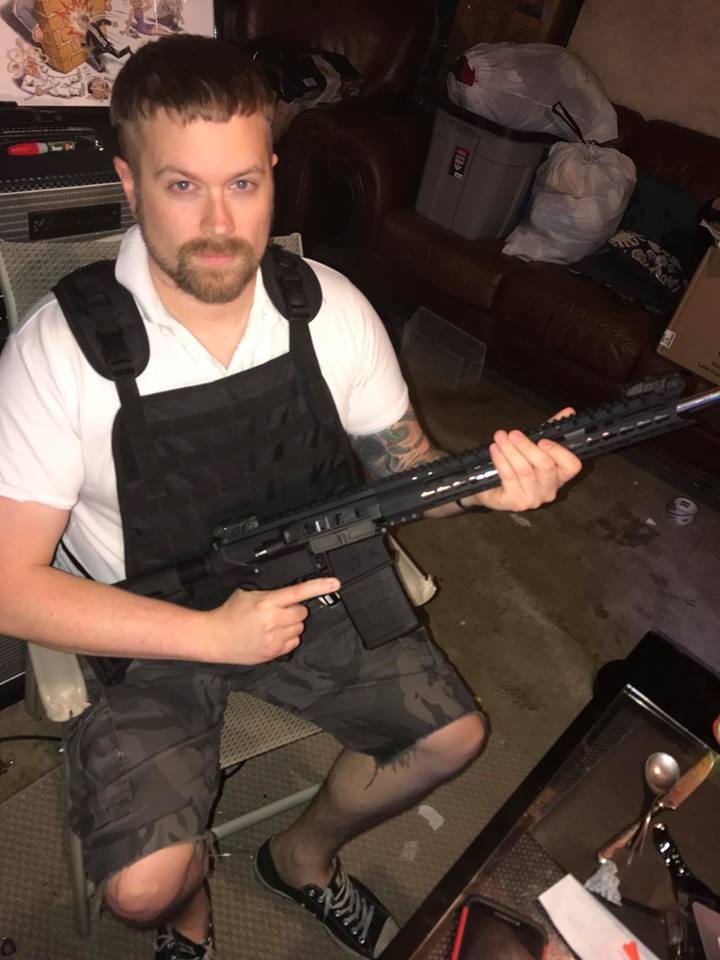 Conclusion
If were are to prevent mass murders like the ones committed by Dylann Roof at the Emanuel African Methodist Episcopal Church or by Robert Bowers at the Tree of Life Synagogue or by Brenton Tarrant at the Al Noor Mosque and Linwood Islamic Centre, we must be aware of those who venerate these murderers as heroes.
Benjamin Michael Lambert under the alias "Cheddar Mane" and Thomas Philip Gipson under the alias "Hardmous" have for years promoted these murderers and have encouraged similar acts. We do not accept their poor attempts at distancing themselves from their past behavior now that they have been exposed. They continue to be threats to our communities.
---
Links
We originally exposed Benjamin Lambert as "Cheddar Mane" on Twitter (an archived copy can be found here) and further reading may be found on Angry White Men.
Thomas "DJ Hardmous" Gipson was also covered earlier on Twitter (archived here).
Leaked Discord messages by Hardmous courtesy of Unicorn Riot.
---
We have updated this article changing "Weapon Violence Restraining Order" to its proper name "Gun Violence Restraining Order."