In July we exposed the identity of "Vic Mackey," leader of the neo-Nazi group "Bowl Patrol," as Andrew Richard Casarez, a 27 year old Pizza delivery driver and Orangevale, California resident. As a result of this exposure, the Sacramento County Sheriff's Department served a Gun Violence Restraining Order and removed a firearm from Casarez's possession, citing a potential for violence based upon Casarez's online behavior. It was also revealed that Casarez is currently under investigation for the vandalization of the Temple Or Rishon synagogue in Orangevale, California. While the activities of the Bowl Patrol consist primarily of online threats and harassment, it is evident that its members also participate in offline, physical-space activities that pose threats to our communities.
In this report we will evaluate the post-exposure state of the Bowl Patrol, discuss the in-person activities of "Vic Mackey"/Andrew Casarez and conclude with a call for further information regarding these activities.
Status of the Bowl Patrol
Researchers at the Southern Poverty Law Center note that the unmasking of "Vic Mackey" may dramatically affect his influence within hate group circles, now that his true identity is under the scrutiny of law enforcement and the media. In the case of the Bowl Patrol, whose members favor extreme violence as opposed to more conventional strategies of white supremacist movements, part of their cohesiveness comes from their conflicts with other groups.
We have previously noted the ongoing feud between the Bowl Patrol and Christopher "Crying Nazi" Cantwell and his followers. The antagonism between the two groups, as well as other white-nationalist groups, is an everyday occurrence on the Telegram messenger platform. While opposing racist groups have expressed pleasure at Casarez's exposure, noting in particular his Hispanic heritage, Bowl Patrol associates have expressed support for their exposed leader, as we see here in a Telegram messenger post from Benjamin "Cheddar Mane" Lambert, whom we have profiled in a previous article: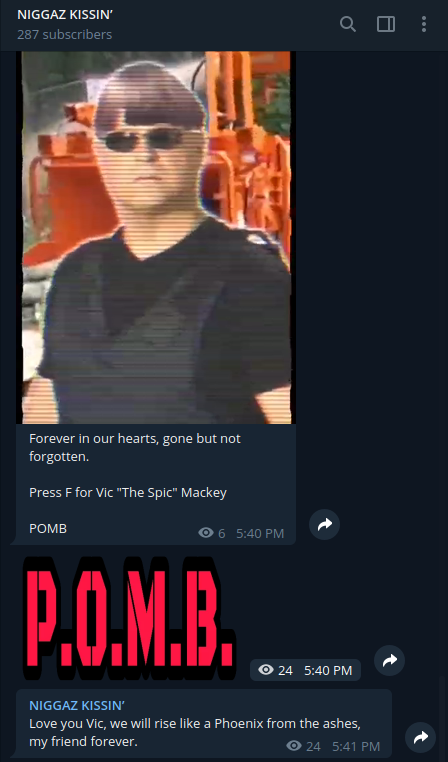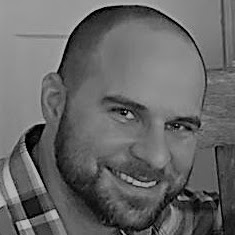 This sentiment was forwarded throughout Telegram messenger channels by Bowl Patrol supporters, including failed Republican congressional candidate Paul Nehlen, who in recent years has expressed fervent support for the Bowl Patrol's particular brand of accelerationist racial violence and now runs a water filtration company in Wisconsin.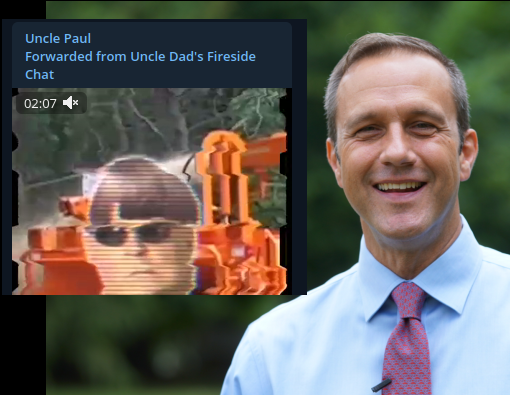 The status of the Bowl Patrol's future is unclear, but since their potential for violence is not dependent upon group organization but rather a cohesion from shared internalized hate Bowl Patrol associates continue to be threats to our communities.
In-person activities of Andrew "Vic Mackey" Casarez
As "Vic Mackey," Andrew Casarez was primarily an instigator who endeavored to encourage others to do violence. His philosophy is perhaps best expressed in this quote in which he refers to Siege, a work by neo-Nazi James Mason that has become an accelerationist bible of sorts:

Nevertheless, Casarez did participate in numerous in-person activities. As we mentioned earlier, Casarez is currently under investigation for the  vandalization of the Temple Or Rishon synagogue in Orangevale, California, an act he bragged about on the messaging platform Discord, leaks of which are available for examination at Unicorn Riot. In this instance, security cameras captured footage of two masked individuals, one of which is allegedly Casarez, at the crime scene.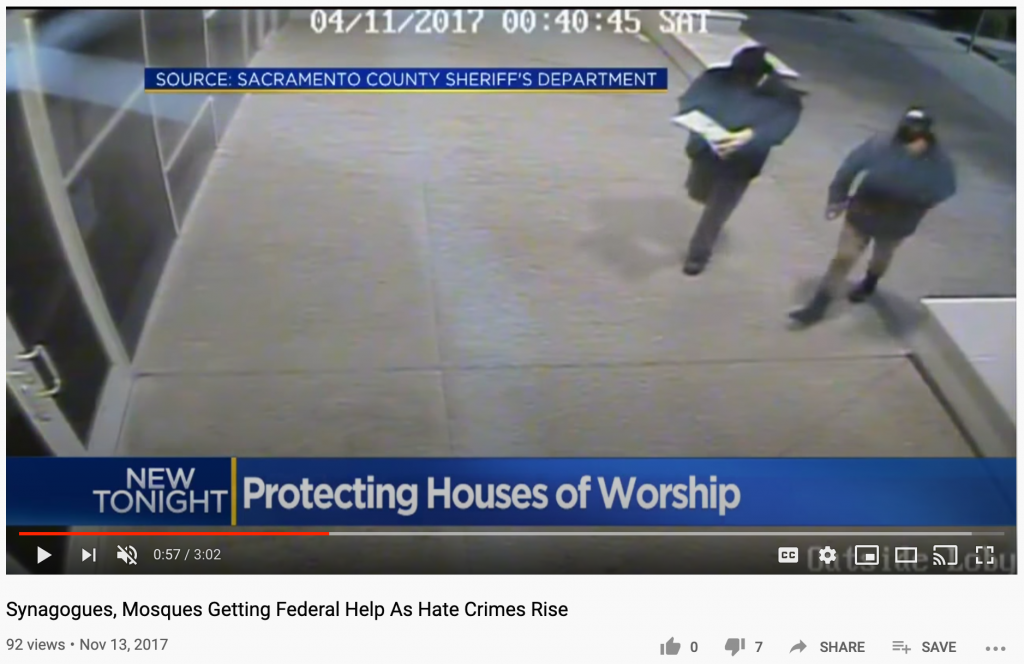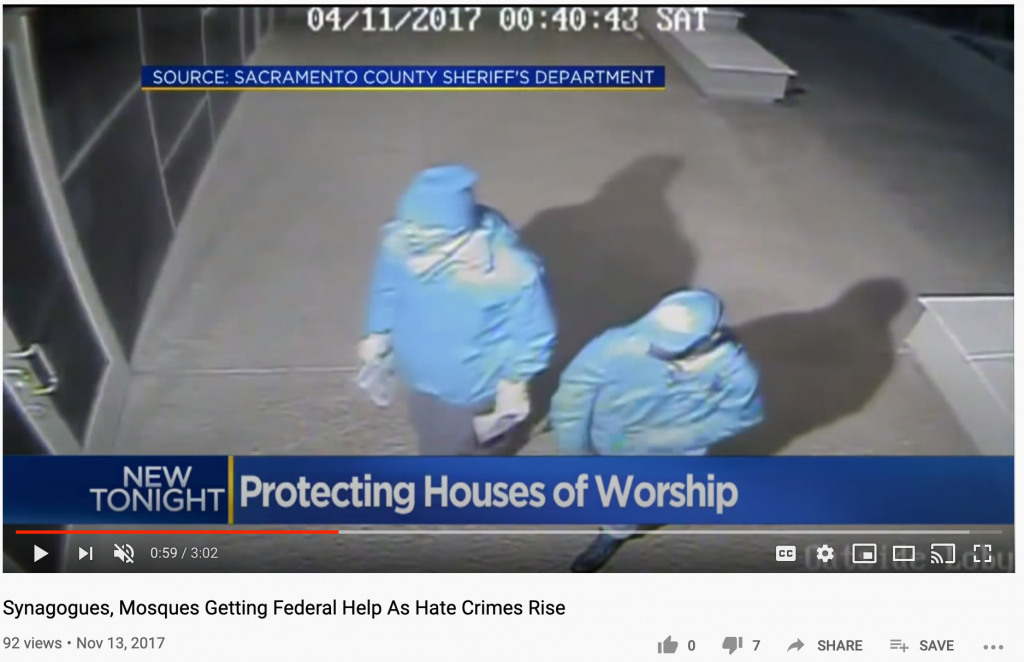 Also as noted in our previous article, Casarez claimed to have attended the "Unite the Right" rally in Charlottesville, Virginia taking place in August 2017, reflected here in leaked Discord messages collected by Unicorn Riot:



He claims to have missed the torch march, but we have further anecdotal belief that he was present at the rally at some point, reflected in this since-deleted comment on a YouTube video regarding the Bowl Patrol/Christopher Cantwell feud: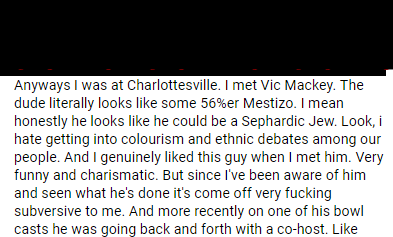 We are eager to locate photographs and/or accounts of Casarez at this event.
Prior to the "Unite the Right" rally in Charlottesville, Casarez also claimed to have attended the Berkeley, California "Free Speech" rally, also known as the "Battle of Berkeley" as violence broke out between right-wing groups and antifascists. We have evidence of Casarez's attendance at this event. In an April 15, 2017 live-feed by Buzzfeed News still available for viewing Casarez can be seen throughout the broadcast wearing a black German army-style motorcycle helmet, goggles and black leather jacket. At various points in the broadcast Casarez's voice can be heard clear enough to make a positive vocal identification.
Casarez's presence at this event is further confirmed by his response (as "Vic Mackey") to a post on a neo-Nazi website, as seen in this screen capture:
Casarez was also identified in a right-wing propaganda video to which we will not link. In this video Casarez can be seen attempting to set fire to an antifascist flag at the event.
Casarez appeared to associate closely with three individuals throughout the rally whom we would like to identify.
Individual #1 is a very tall blonde male. Andrew Casarez is 6 feet 4 inches tall. We estimate this person to be at least that height.
Individual #2 was seen wearing a distinctive blue motorcycle helmet.
Individual #3 wore a black bomber jacket and had a shaved head.

CONCLUSION
While the exposure of Andrew Casarez as the identity of Bowl Patrol leader "Vic Mackey" was a blow to the morale of violent white supremacists, it is evident that this is not the end of the Bowl Patrol and that vigilance and action is necessary to quell their activities. It is also proof that antiracists and antifascists have the capability and motivation to identify such individuals.  But as long as there are those who produce, disseminate and consume racist propaganda the danger to our communities is ever present.
We would like to identify the individuals associated with Andrew "Vic Mackey" Casarez pictured in this report as well as verify Casarez's presence at the "Unite the Right" rally in Charlottesville, Virginia August, 11-12 2017. If you have information to share please send it to accollective (at) riseup (dot) net or via Twitter direct message to @anonymouscommie.
---
(Many thanks to our friends @ Utah161 on Twitter for their contribution to this article)