Last week we exposed Julie "Jewels" Green as "Mama P" of "The Mamas and the Pepes," a racist folk duo that is part of the White Art Collective, a group of artists and musicians who promote white supremacist themes. Today we shall explore the visual arts and expose an illustrator who is a prominent contributor to the White Art Collective (WAC).
"Donald Kent"/"American Zarathustra"
A Twitter user who goes by the screen name "Donald Kent" and the handle "@AmeriZara" caught our attention one day when we were puzzling over a piece of his art, which we found thematically confusing and technically amateurish.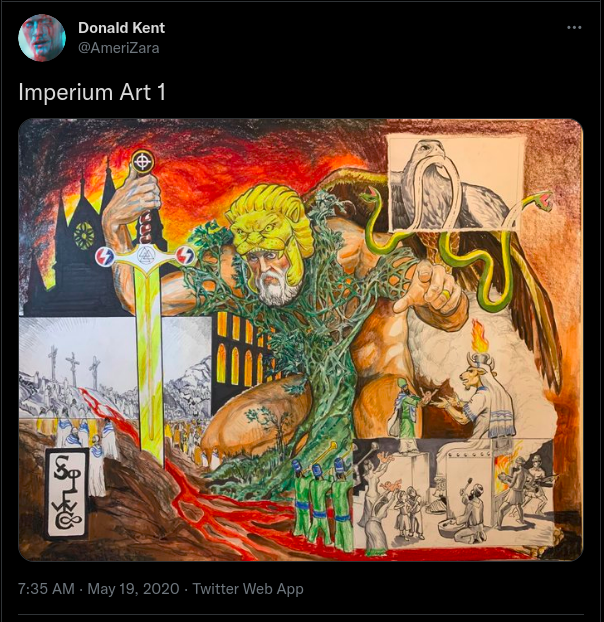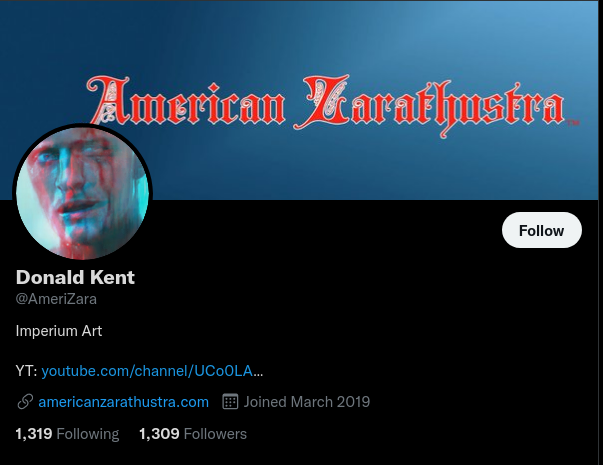 We examined the Twitter timeline of "Donald Kent," who uses an image of the actor Rutger Hauer from the film Bladerunner across social media, and noted that racism, antisemitism and fascism were consistent themes: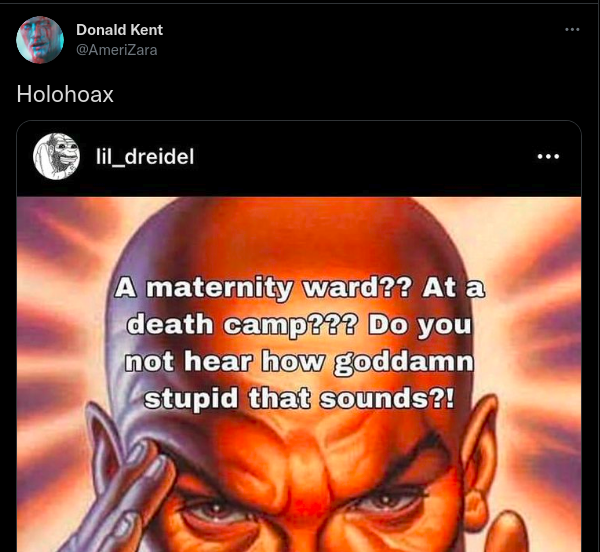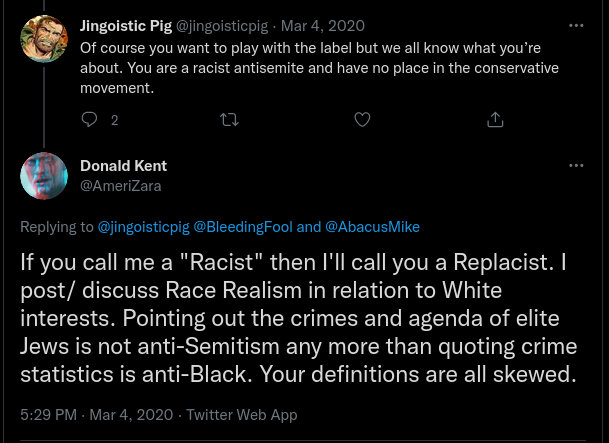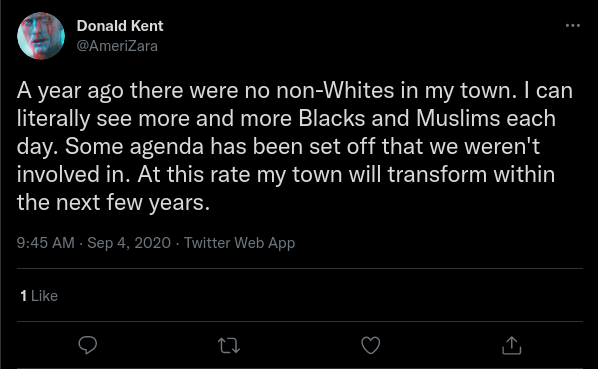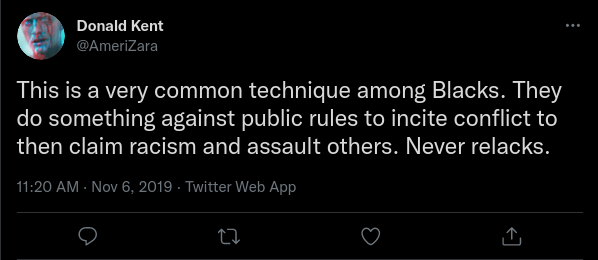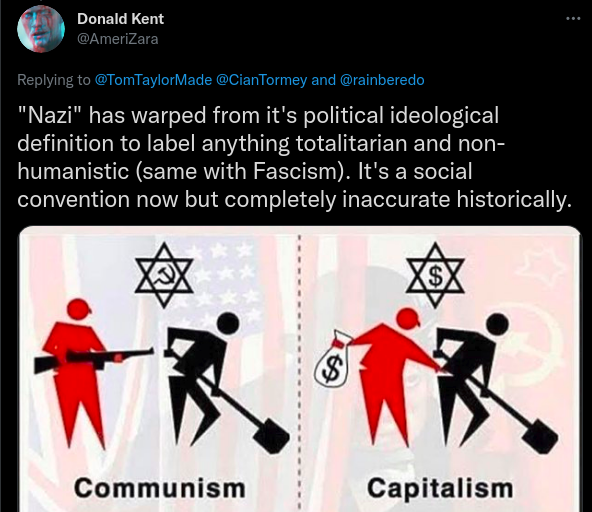 "Donald Kent" also seems to have some rather misogynistic views on women, as indicated by these Twitter posts: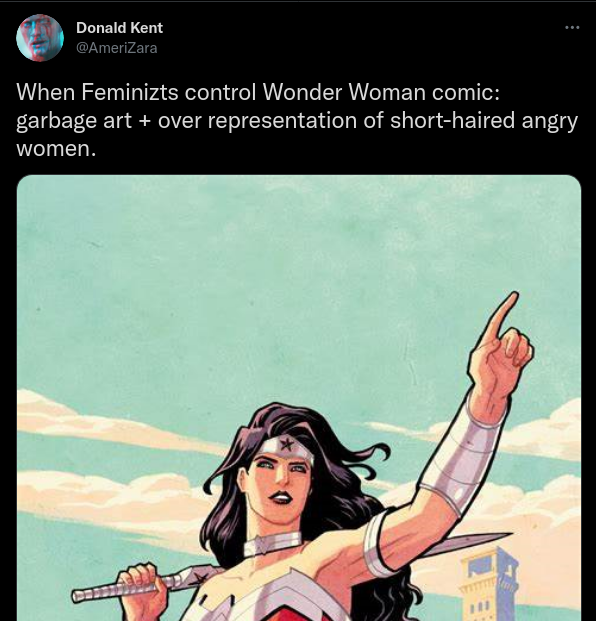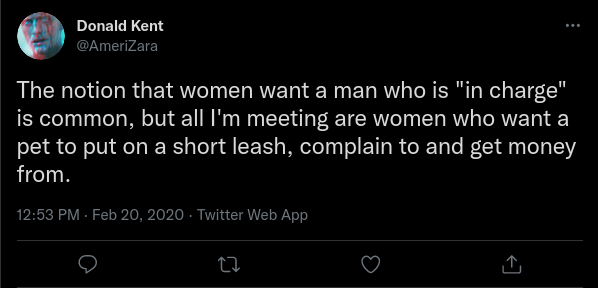 And of course, "Donald Kent" does not neglect to voice his opinions on the LGBT+ community: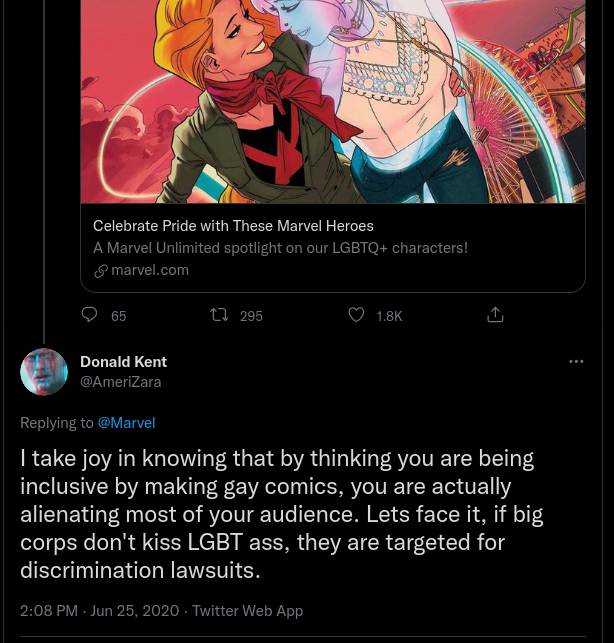 We also learned that "Donald Kent" was associated with the White Art Collective and frequently conversed with other Twitter accounts in the WAC like the one of "The Mamas and the Pepes" run by Julie "Jewels" Green.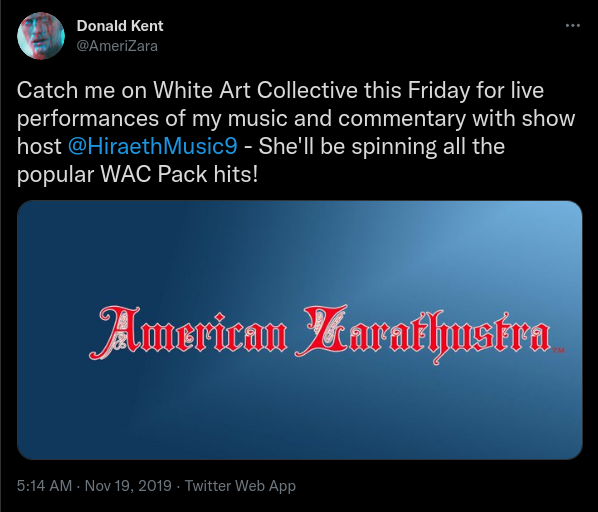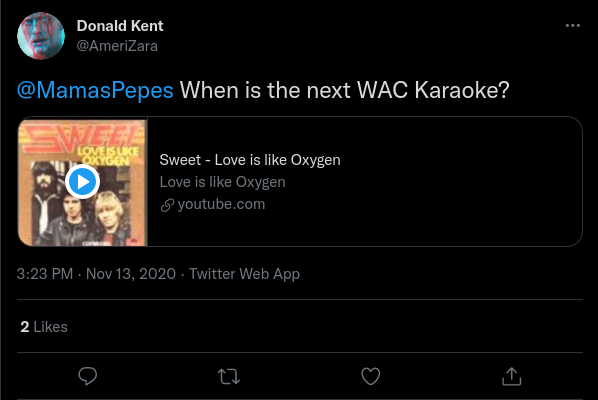 "Donald Kent" also contributed artwork to "White People's Quarterly," the official magazine of White People's Press, also close associates of WAC (and yes, we realize how "on-the-nose" these names are).
When we looked at "Donald Kent"'s website that he had linked to on his Twitter bio, we learned that he also writes and illustrates his own web comic called "American Zarathustra," a neo-Fascist fever dream described thusly:
It's the very near future, Hillary Clinton has won the Presidency and the New World Order has initiated it's final phase of Cultural Marxism to wipe out Western Civilization. American Zarathustra is on a mission to save America by destroying all the institutions that are destroying us. With his time traveling abilities he uses future technologies to save our future.

The Dark State take in a feminist reporter who has a link to AZ. They train her to find and kill him, but not after they backwards engineer his technologies. Her hatred of AZ grows as she sees him destroying the "inclusive" world she identifies with.

Meanwhile, traditional America becomes overrun by hostile invaders via it's corrupt leaders; a civil war ensues for the heart land. People with super powers must choose sides, either Progressive or Traditional, Liberal or Conservative. Ethnostates are being carved out of the remains of what was once America.

To win this war and restore America, a band of super friends must find American Zarathustra to lead them. Hunted by the Dark State, barbarian hordes and the Progressive Liberation Army, time lines converge in a battle to save the West.
Not exactly our cup of tea, but we can see how this may appeal to xenophobic fascists dissatisfied with current western liberalism. "American Zarathustra" is what white-nationalists fantasize about before they go to beddy-bye.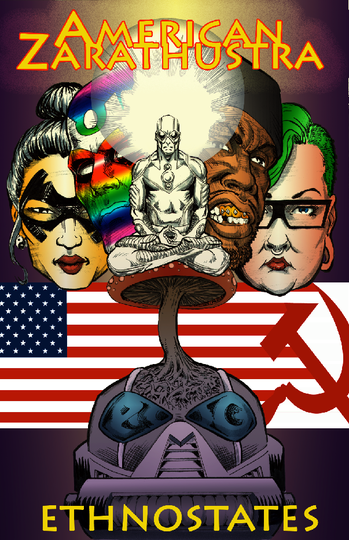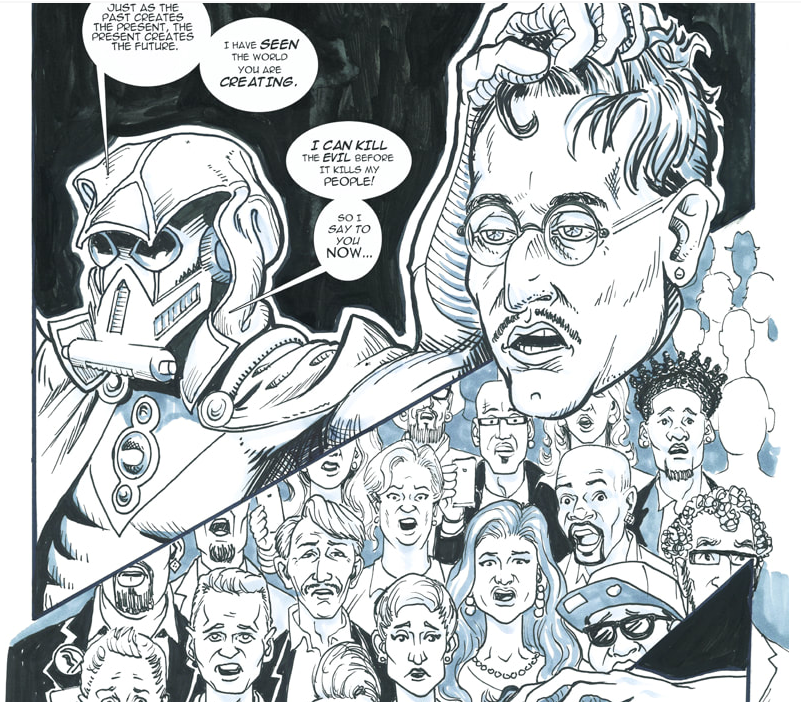 We wondered, "Who is this 'Donald Kent' guy?" As it turned out, all we had to do was ask.
WHOIS…?
Using the domain name lookup tool WHOIS we checked the public domain registration information for the website "americanzarathustra.com." I know, no one checks that anymore because it's always private. But in this case we found that this domain's registrant had not opted to privacy-protect his information. He had publicly listed his name, address and phone number as contact for this website. Although this information is public information listed by the registrant and intended to be contact information, we have redacted some details that appear to be residential.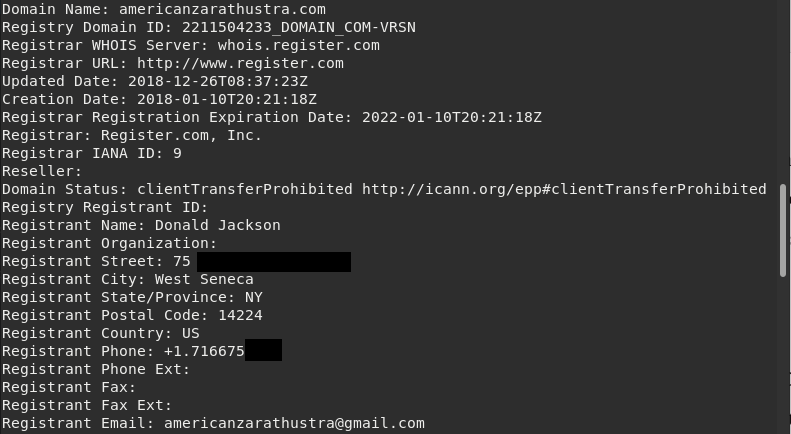 The name and address listed in the WHOIS information was consistent with what we found in public records. Of course, this alone was not enough to establish that "Donald Jackson" was "Donald Kent." After all, the information may have been false. But it was a pretty good lead. After poking around further we found several other items that verified we had discovered the correct identity. For one, we found the name "Donald Jackson" on out-links posted on the White Art Collective Gab account as seen through The Wayback Machine archive site.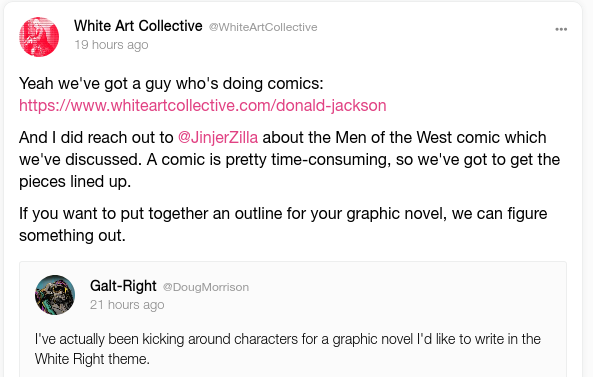 Secondly, we found several examples of the same artwork posted on the americanzarathustra.com website also on websites about Buffalo-area illustrator Donald Jackson.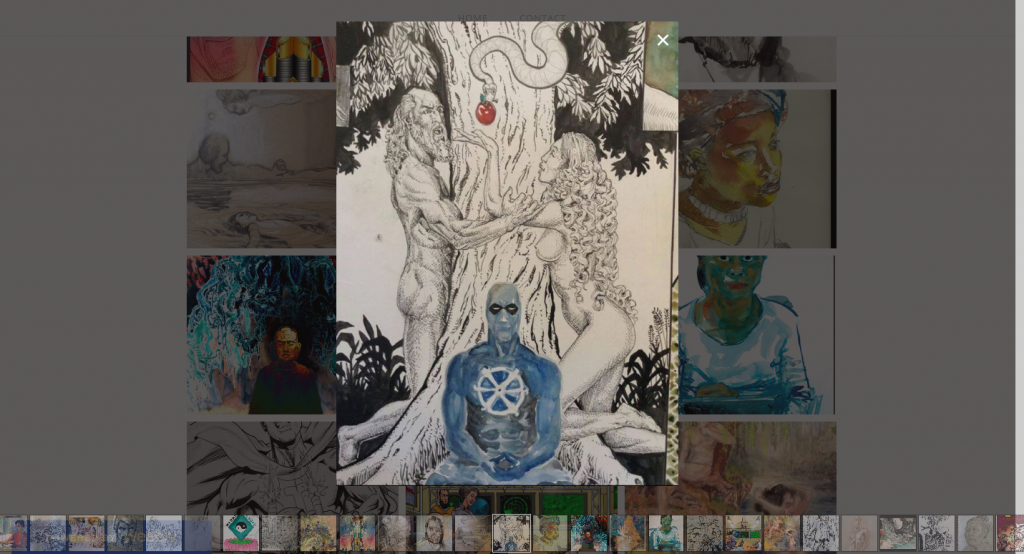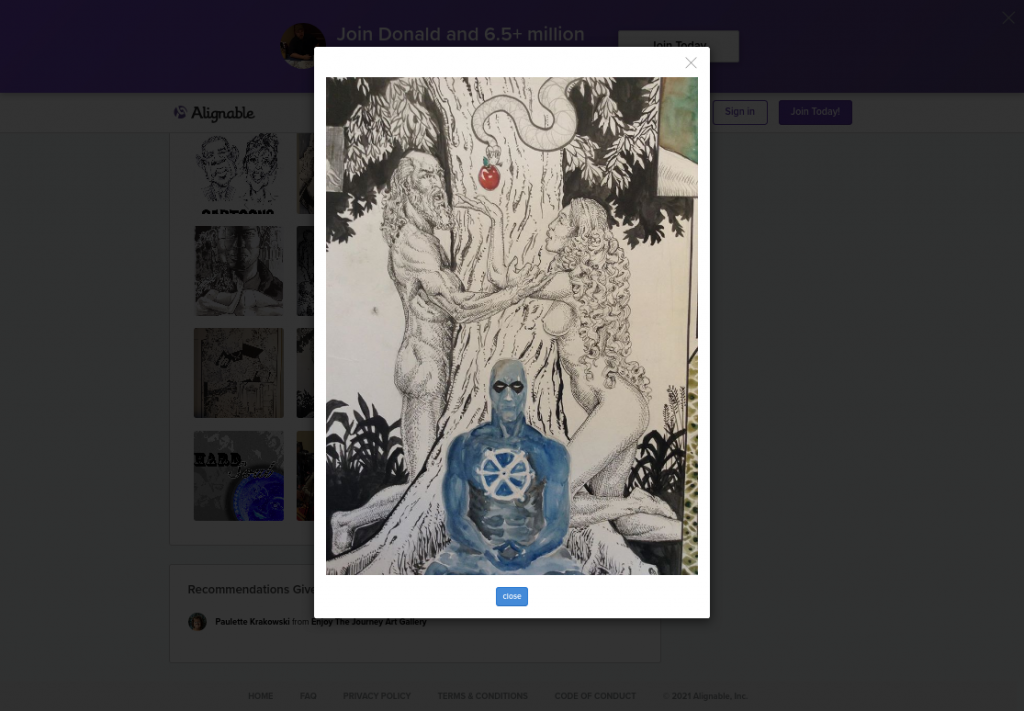 While the WHOIS domain information alone was probably enough to identify "Donald Kent" as Donald Jackson, we did our due diligence to confirm that we had correctly identified this person. We were somewhat dumbfounded that Donald Jackson was so careless with keeping his secret career as neo-Nazi illustrator and musician away from his public persona. Perhaps he intended on using his real name in the past but changed his mind. Whatever the case, his usage of the alias "Donald Kent" and the fact that he obscures his face on his YouTube videos seem to indicate that he would like his real name hidden from his white supremacist resume.
Whatever the case, we're going to make it easy for him and just tell the world that "Donald Kent," aka "American Zarathustra" is really…
Buffalo-area Comic Illustrator Donald Jackson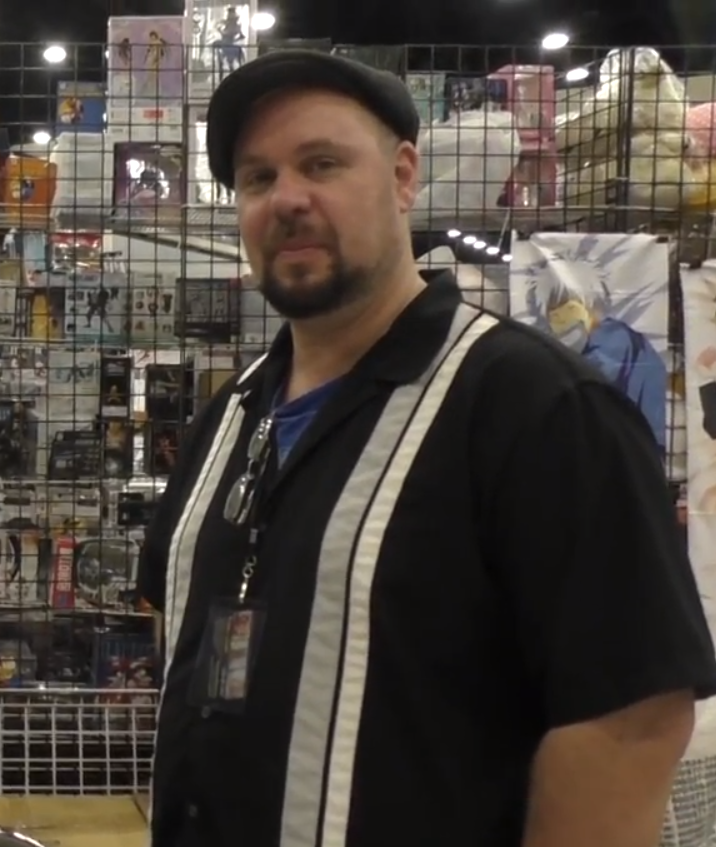 Donald P. Jackson is a long time West Seneca (Buffalo, New York area) illustrator who has has a long history with comic book art, beginning in 2002 when he started to teach himself comic book illustration, as he explains in an early website that is still up at the time of writing.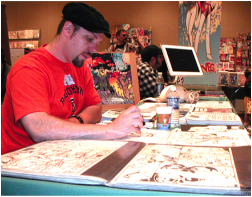 In 2007, he was Editor in Chief and illustrator at "Elfin Comics," a publisher based in Bombay, India, and in 2010 was awarded a Research Fellowship Grant from SUNY Research Foundation at Buffalo State College to create a program using comics as "an educational method to promote cognitive development" through his "Cognitive Comics" website. It sounds like a worthy and admirable project. Where did he go wrong? How did he go from illustrator and art educator to white supremacist? Who knows.
He was also a practitioner and instructor of Kung Fu, claiming to have studied the art since 1993 after experiencing a "home invasion." According to Jackson, his approach to teaching is "grounded in traditional Shaolin methods."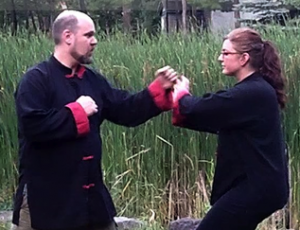 These days, however, Jackson seems to just make fighting instruction videos for the neo-Nazi audience of his "American Zarathustra" website. In an archived version of a page on his americanzarathustra.com website he once even had a kung fu page with his actual name, but this has been removed. Nevertheless, links to now-unlisted instructional videos found on the archived site are still viewable at the time of writing.
Donald Jackson, Master of Kung Fu, has some opinions on the manly art of self-defense, as he explains writing as "Donald Kent" on Twitter: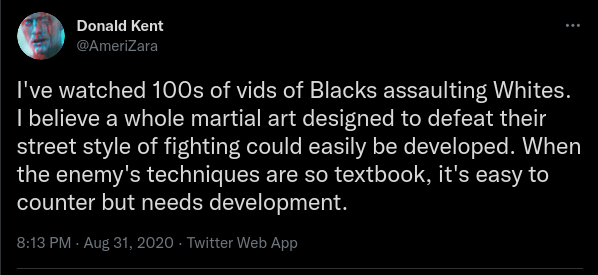 Being a true renaissance man, Donald Jackson is also musically inclined, as he explains on his old website.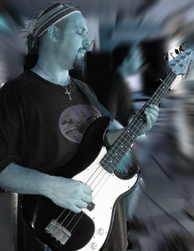 He played with a local band, "Rogue Planet Rock," whose performances may still be seen on their Facebook page, although we were unable to verify if they are still around "rogue planet rocking."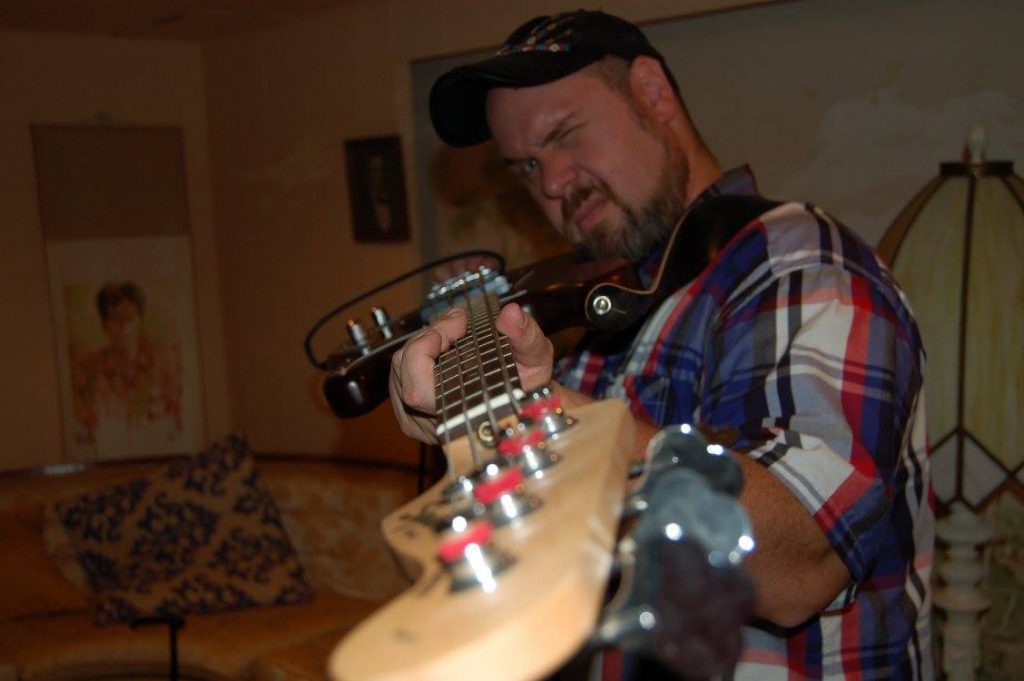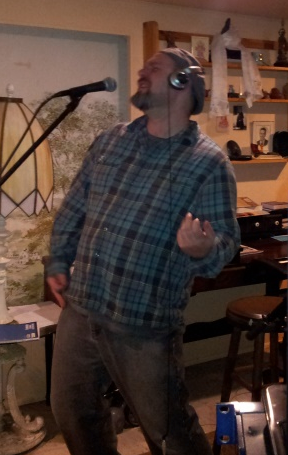 One thing we know he is still doing is composing and performing white supremacist themed ditties of his own on his "American Zarathustra" YouTube channel as "Donald Kent" and with his face not visible.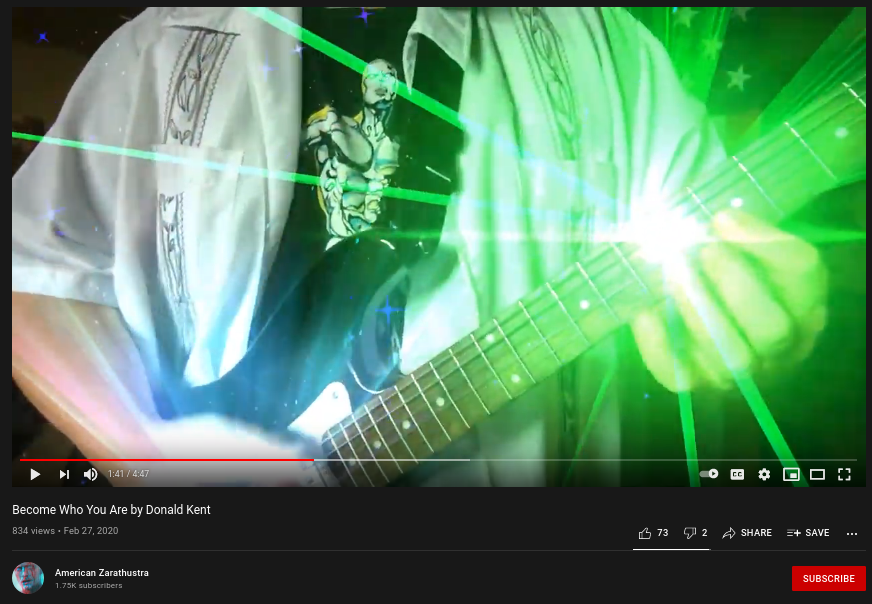 Donald Jackson's skill as a lyricist would be the envy of any racist high-schooler scribbling in his Trapper-Keeper. Here are the lyrics to Jackson's paean to white nationalism  "Become What You Are":
This is the age of heroes, who will step up to the plate?
No time for bickering, the hour's getting late.
Sojourn into the fog, Obscuring our plight,
Don't be afraid to stand up for what's right.
Some of us know the enemy, others deny the clues,
if you choose not to fight,you choose to loose [sic].

The time for talk is over,
We are the new Knights Templar,
Reject the Modern World,
Become who you are.

Democracy is dead when they can always rig it.
Call out the enemy and they'll call you a bigot.
But their words have no power here, not here in our hearts.
We've abandoned their world, made a new start.
I don't care what you say, I don't care what you think.
I've gone a little crazy Living too long on the brink.

The time for talk is over,
We are the new Knights Templar,
Reject the Modern World,
Become who you are.
Activity in the White Art Collective
Although Jackson seems to be perfectly capable of making a decent career as an illustrator and art educator, the last example of mainstream life we found was a 2019 interview of Jackson by the website Don't Forget a Trowel. His Twitter timeline conversations seem to indicate that he has a decided disdain for the mainstream political discourse of his old friends and family. In one example he writes:
Thought about all the knives still in my back from old friends (and family). We've been through hell and have an unspoken friendship with people online, closer to Alt Righters than childhood friends.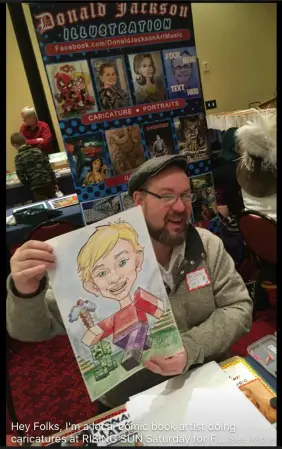 But "Donald Kent, American Zarathustra" has been a busy man, contributing to the White Art Collective and collaborating with other white nationalist content creators, as well as creating his own content for his YouTube channel, where he live streams art commissions, performs his music and does video blogs and podcasts with other alt-right personalities.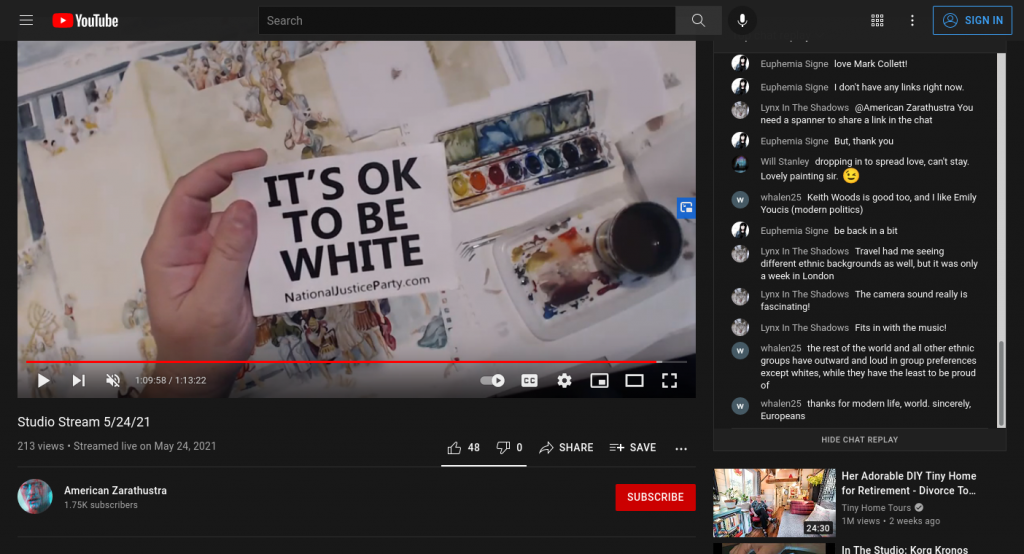 Thus Self-doxed Zarathustra
Donald Jackson may have wanted to keep his real name and face out of white nationalist art circles, but he did a terrible job of it. Maybe deep down he wanted to be found out. Maybe it was a cry for help. Or maybe he really is just that dumb. Whatever the case, he'll have to find another pseudonym because we all know who "Donald Kent" is now.

---