It's almost Halloween, when all the creatures of the night come out to play! Ghosts, vampires and werewolves–oh my! But in this edition we will be shining the light of the full moon on another kind of "werewolf." That is, the neo-Nazi boneheads behind Radio Wehrwolf! All tricks and no treats for these losers. Let's begin!
---
Early in 2019 a number of web hosting companies shut down neo-Nazi websites using their services for violating their terms of service. As reported by Vice, the website of a long-running neo-Nazi podcast called Radio Wehrwolf was one of these sites, kicked off by their hosting company Bluehost. Only a matter of weeks later, Radio Wehrwolf announced that they had found a new host with Epik.com, a domain registrar and hosting company known to be friendly to white supremacists.
It is with no small amount of irony that in September of 2021 the domain registrar Epik.com suffered a data breach and 180 gigabytes of sensitive data was leaked by the hacktivist collective Anonymous. This provided us an opportunity to find the faces behind Radio Wehrwolf.
Radio Wehrwolf
Radio Wehrwolf began in 2015 as a podcast and network of neo-Nazi podcasts hosted by someone calling himself "Dion Wehrwolf." Radio Wehrwolf quickly made a name for itself as being the edgiest and most extreme of the neo-Nazi content providers and has had a slew of well-known white nationalist personalities as guests, such as James Mason and Tom Metzger. Radio Wehrwolf also hosted other neo-Nazi podcasts on its website, including "The Wolf Pack" and "Southern AF." Perhaps one of the most notorious of these podcasts was "The Bowlcast," the podcast of the "Bowl Patrol," a gang of neo-Nazis who worshipped the now-incarcerated murderer Dylann Roof. We exposed the leader of the "Bowl Patrol" in our inaugural post as Sacramento pizza guy Andrew Richard Casarez, who used the alias "Vic Mackey," as well as several other key members in subsequent posts.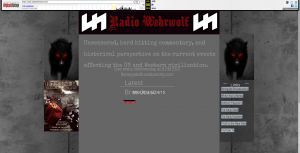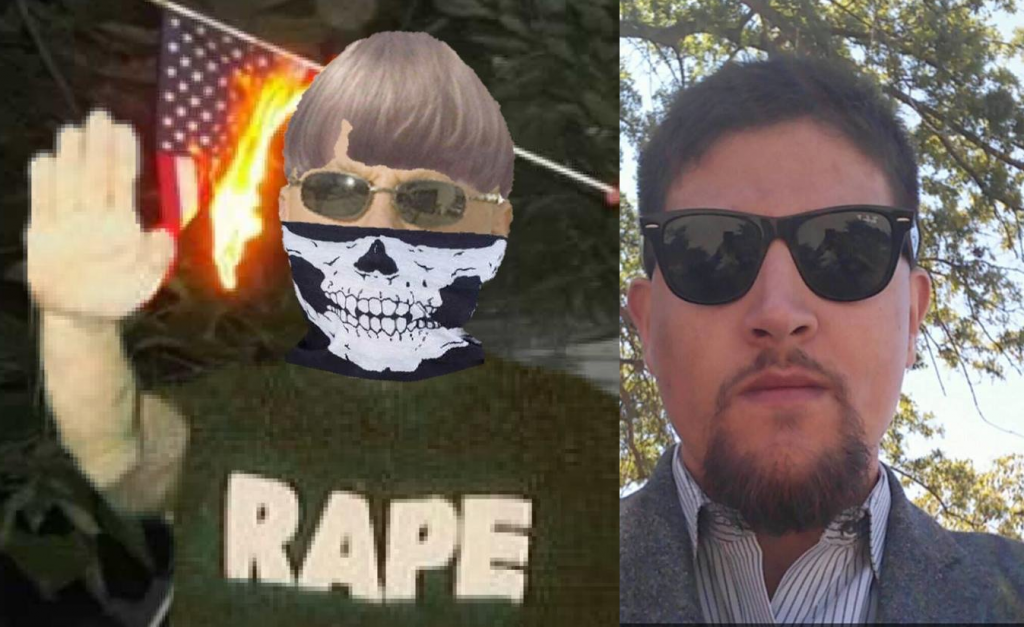 Due to its copious and extreme content, Radio Wehrwolf became one of the most popular of the neo-Nazi podcast networks. However, in 2019, after having been deplatformed by their hosting company and reappearing thanks to Epik.com, Radio Wehrwolf made a quiet exit from the podcast scene. As "Dion Wehrwolf" explained in an interview, this was due to trolling from fans of "Crying Nazi" Christopher Cantwell who were opposed to Radio Wehrwolf's hosting of Bowl Patrol podcasts, as these two groups of Nazi losers were involved in an internecine dispute. "Dion Wehrwolf" claimed he got tired of trying to keep the podcasts hosted and retreated from running the podcast, handing the reins over to the host of an affiliated podcast "The Wolf Pack" who went by the name "Mark Davis" or at times "Mark Thorson."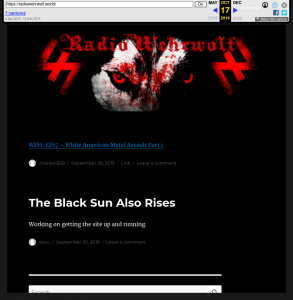 "Dion Wehrwolf" also attempted to create an internet forum for neo-Nazis in the spirit of Iron March and Fascist Forge which he called "Ironvolk" (in fact, "Dion Wehrwolf" was also a member of the Iron March forum, as we found in the Iron March data breach). Basically a clone of the these other two forums, Ironvolk is no longer in existence but archived views may be looked at on the Wayback Machine.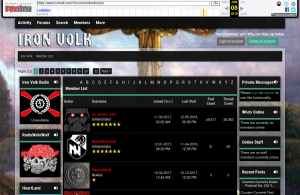 Despite several high-profile mentions of Radio Wehrwolf in news stories from major media outlets, it seemed that the identity of "Dion Wehrwolf" had thus far escaped mainstream exposure. When servers belonging to the domain registrar Epik.com were breached by hacktivists and leaked to the public, however, this would change.
Success from an Epik Fail
In September 2021 the hacktivist collective Anonymous leaked information from the servers of Epik.com, a domain name registrar that is very popular with extreme right wing customers due to their tolerance for websites that promote racism and bigotry. Even the CEO of Epik.com, Rob Monster, has shown a chumminess with neo-Nazis in the past, despite claiming to not be a racist or neo-Nazi himself.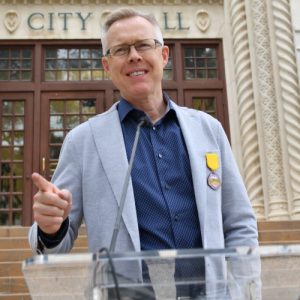 When Anonymous dumped this treasure trove of data, antifascist researchers and activists were provided with a broad set of customer information and we at the Anonymous Comrades Collective (not related to Anonymous) likewise took advantage of this gift. We found registrant information for several "Radio Wehrwolf" related domains (radiowehrwolf.net, radiowehrwolf.xyz and radiowehrwolf.world) in the database, registered to two individuals: "Dion Clark" of Madison, Wisconsin and "Mark Davis II" of Fond du Lac and Osh Kosh, Wisconsin.

We conducted our usual due diligence to ensure that these names were in fact true names, since we have found several instances of registrants using false names while registering domains with Epik.com. We checked the information found in the data set against public records and other online sources and after doing so, we found that these two individuals had long and disturbing histories with white supremacist movements.
"Dion Wehrwolf" by Night, Dion Edmund Clark by Day
The creator of the Radio Wehrwolf network is Dion Edmund Clark of Madison, Wisconsin, born May 26, 1975, who has been running Radio Wehrwolf and related projects since 2015. It seems to be somewhat of an open secret that Clark was "Dion Wehrwolf," since he advertised his podcast openly on his Facebook page and his Facebook vanity URL was "dion.wehrwolf."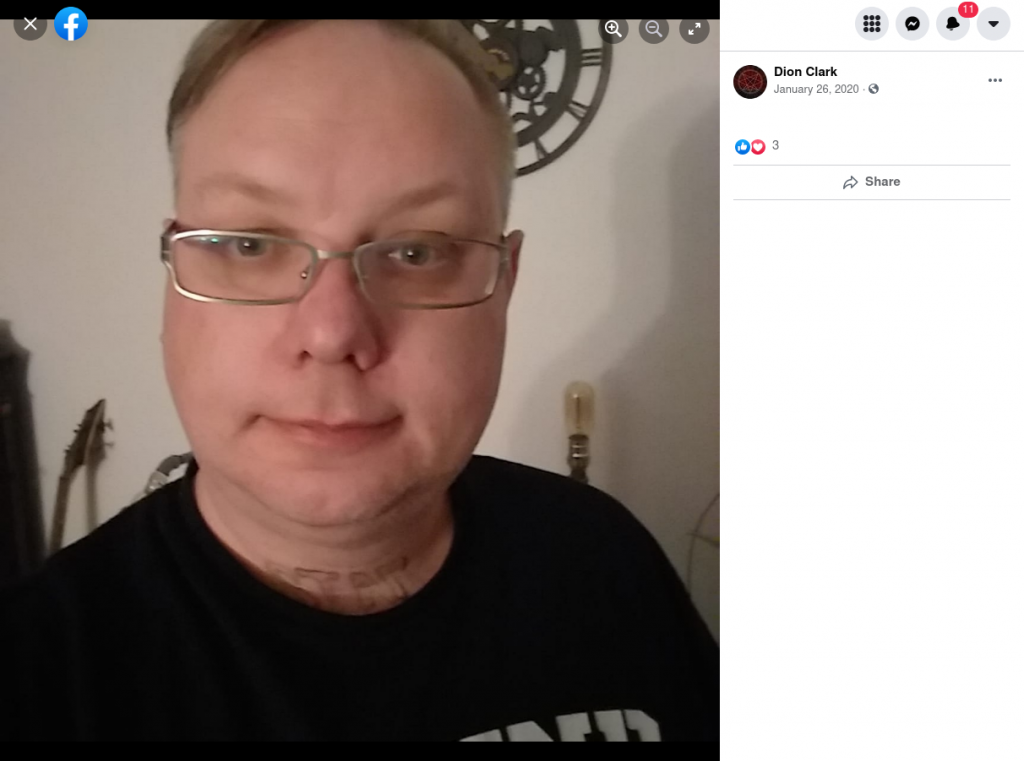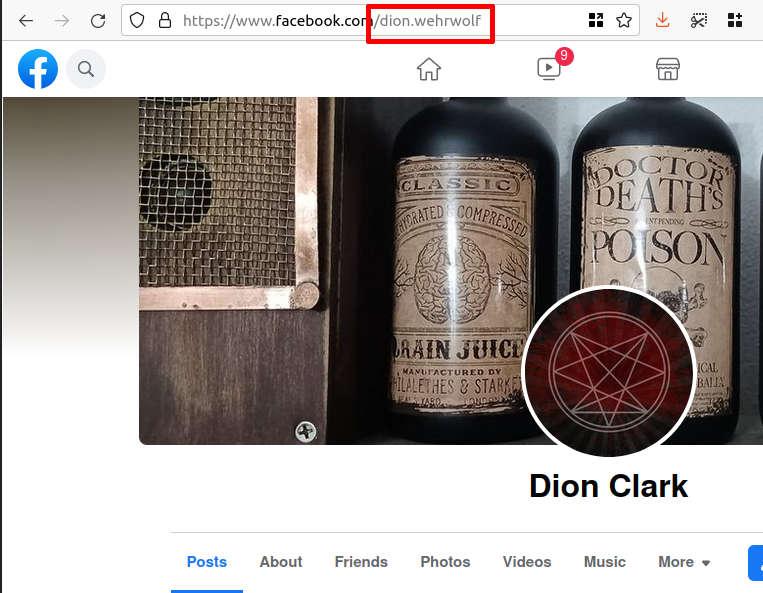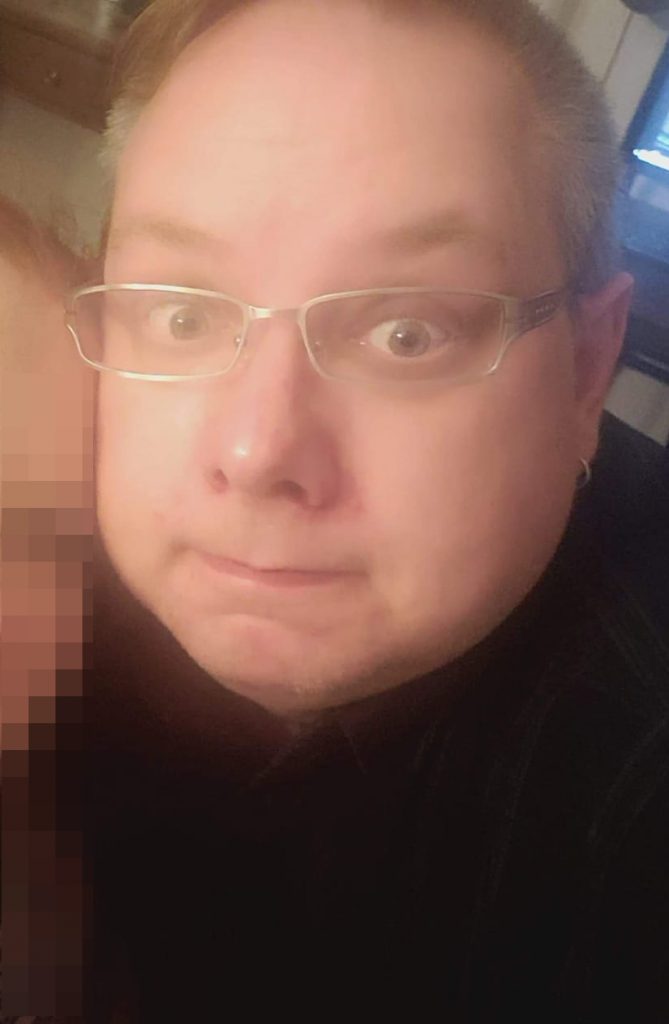 Radio Wehrwolf began in 2015 on another neo-Nazi website Renegade Broadcasting. While "Dion Wehrwolf"'s true name had already been known by some in neo-Nazi circles, it had not been widely known to the general public. Judging by early archived views of the Renegade Broadcasting website, however, Dion Clark was not shy about posting a photo of his face in connection with his podcast.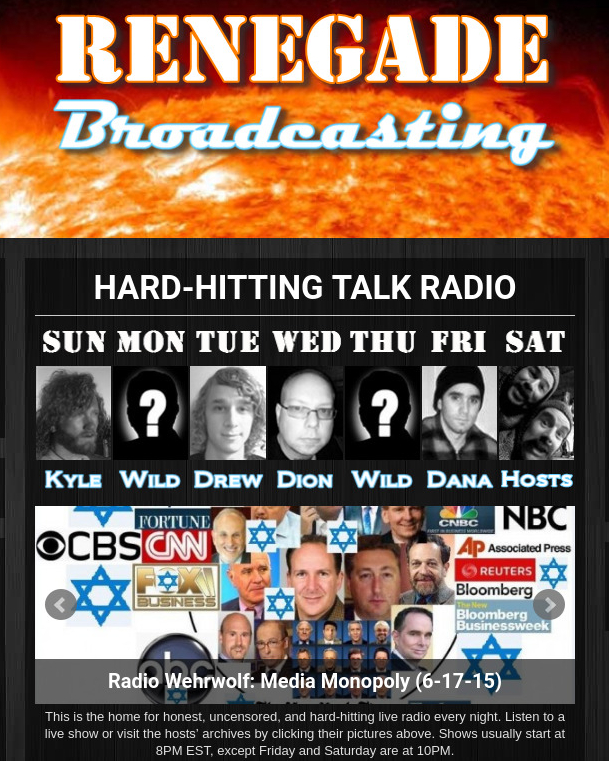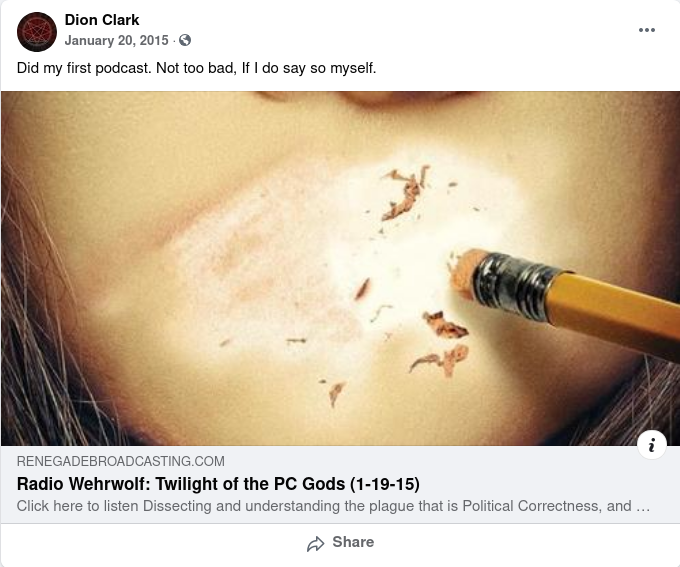 As "Dion Wehrwolf," Clark made a name for himself as being the host of one of the most extreme neo-Nazi podcasts. Besides having a wide breadth of white supremacist guests on his show, Clark also appeared as guest on many other neo-Nazi podcasts. If you can stomach it, a number of Radio Wehrwolf podcast episodes have been caught up by the Wayback Machine (content warning applies).
Even though Radio Wehrwolf began in 2015, a look at Clark's Facebook timeline shows that he had a history of racist and white nationalist sentiment.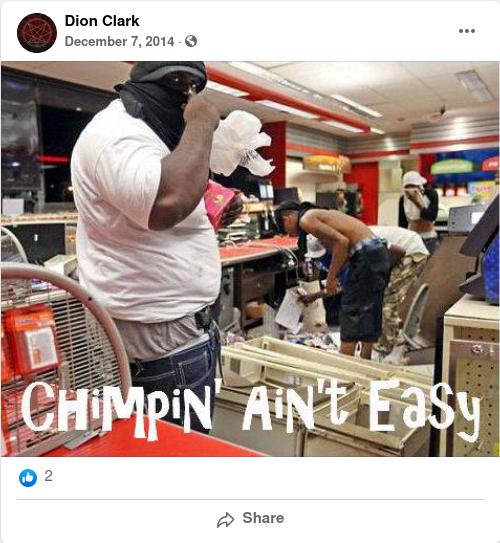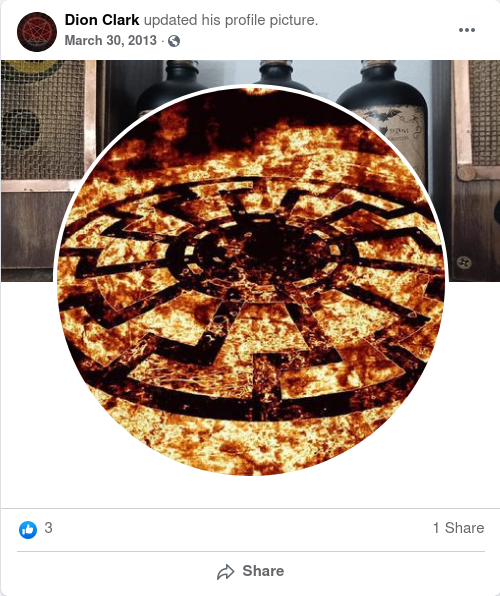 When he's not assuming the persona of "Dion Wehrwolf", Dion Clark enjoys the internet dating scene, as we have found several dating profiles belonging to Dion Clark spanning several years. We note that Clark's personal proclivities are somewhat niche. While it is not our intent to kink-shame, having a neo-Nazi who advocates violence against Jews and minorities is a legitimate concern.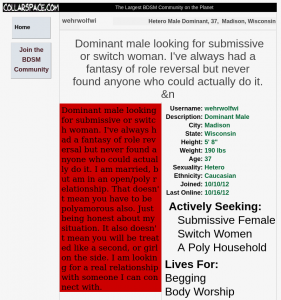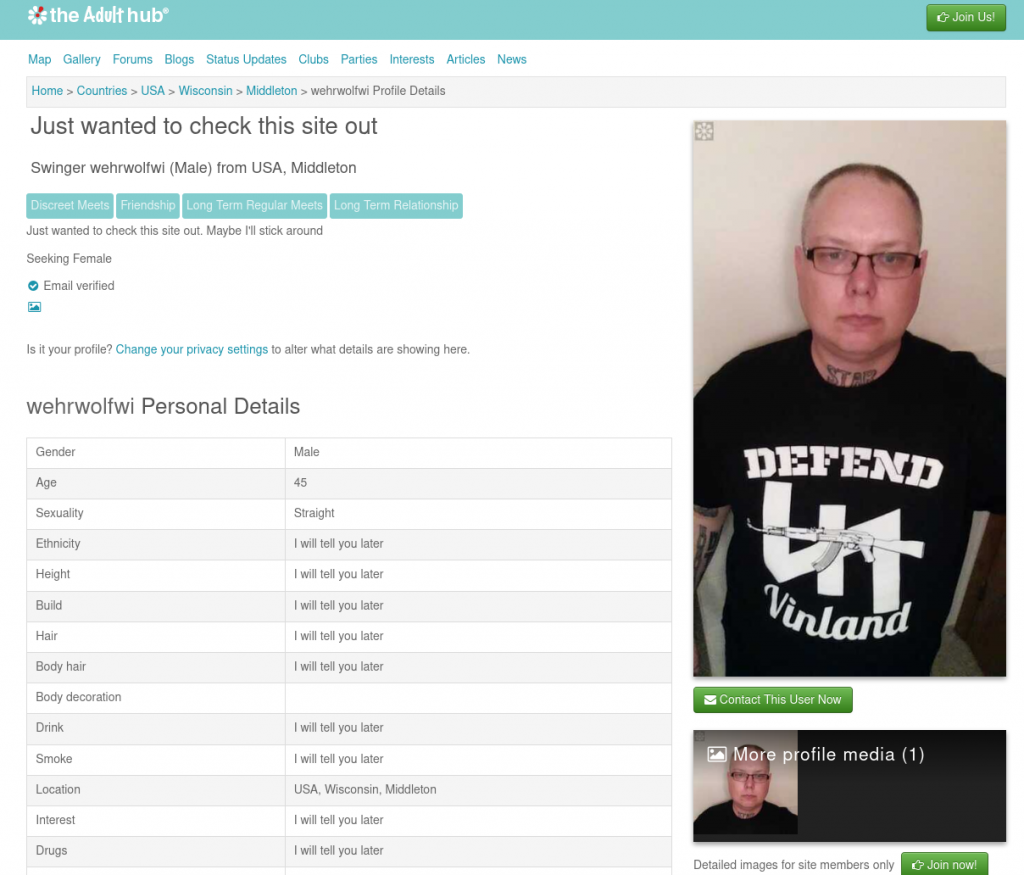 It looks like Clark has largely left internet social media, aside from his Facebook page and a side-hobby of making really crappy industrial electronic music with a racist angle which he promotes on Youtube and Bitchute as "Terrorschism." Apparently, Dion Clark never outgrew his super-cringey '90s edge-lord phase.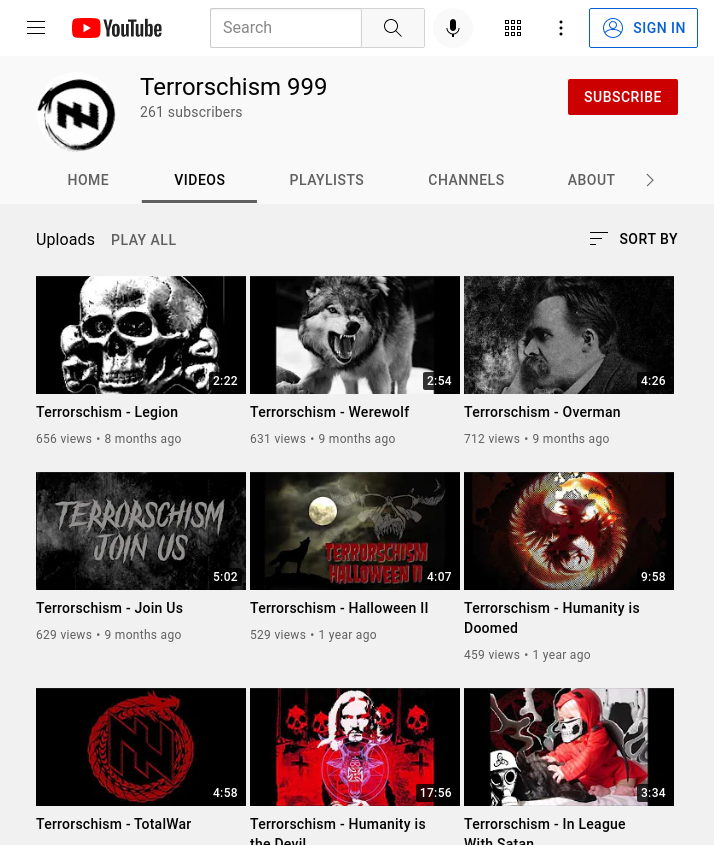 Dion Clark actually had been schilling "Terrorschism" for a while, as indicated by his presence on the neo-Nazi internet forum "Stormfront" since 2009, writing as "Deamon."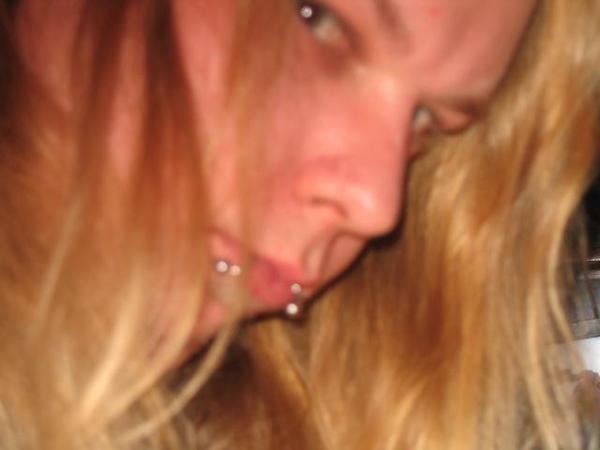 If you are in the Madison, Wisconsin area and are sharp-eyed, you might catch Dion Clark zipping around on his mid-life-crisis cycle.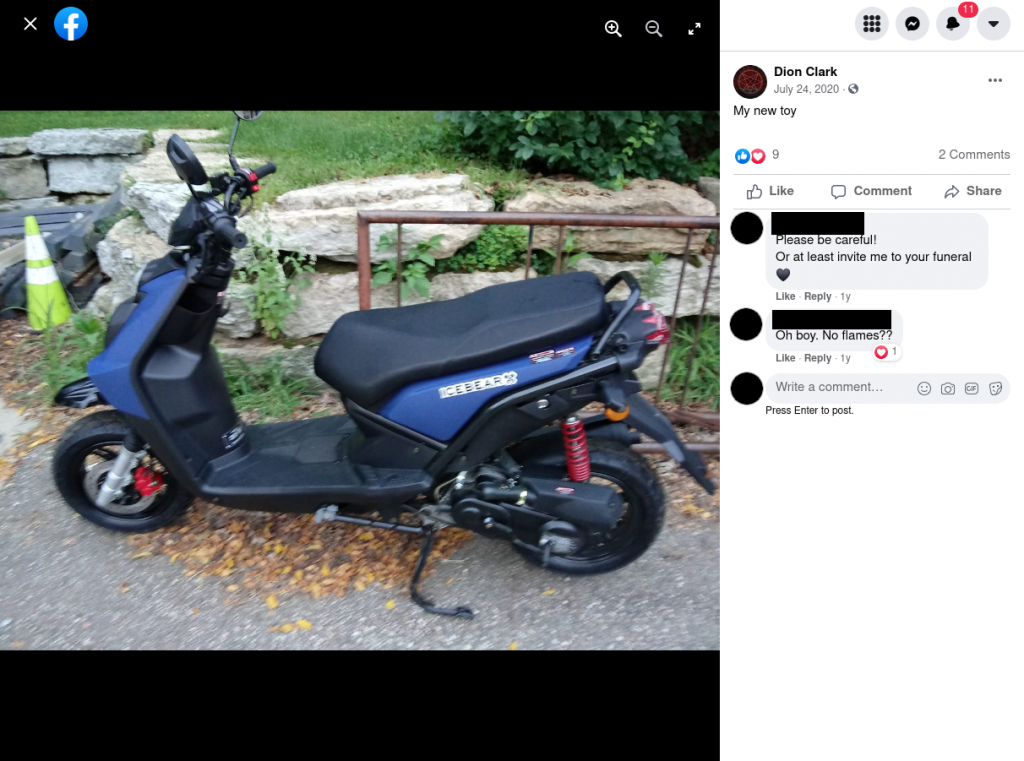 Violent Neo-Nazi Scumbag Mark Allen Davis II
The host of the podcast "The Wolf Pack" and the individual who attempted to carry on the Radio Wehrwolf brand is Mark Allen Davis II, born 1976, who registered the domain "radiowehrwolf.world" under his real name. Davis was also a co-host with "Dion Wehrwolf" on Radio Wehrwolf, but by the time he got that gig he had already achieved a disturbing history with racial violence. In 2003 Davis was in involved in a violent racially-motivated assault on a Hispanic man outside a Waukesha, Wisconsin bar, along with three other participants.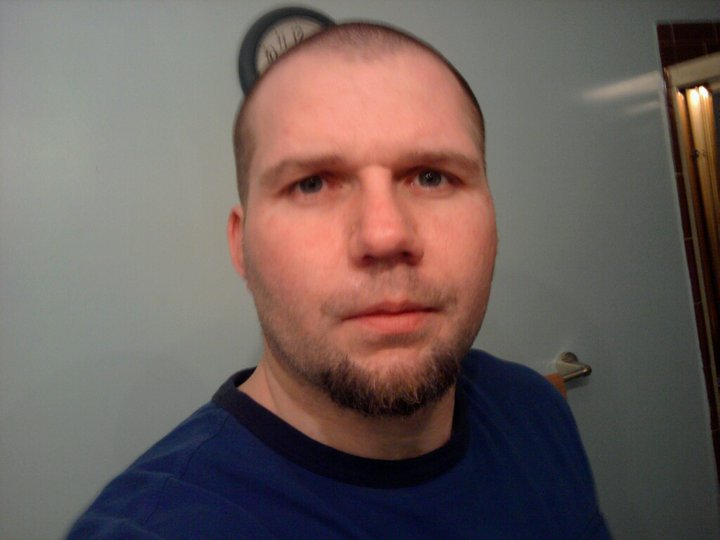 Davis was charged with "substantial battery using a dangerous weapon" and served more than three years in prison for this assault. As noted by South Side Chicago Antiracist Action, Mark Davis used to go by the online handle "madmark88" on the neo-Nazi internet forum Stormfront, which he had been participating in since 2001.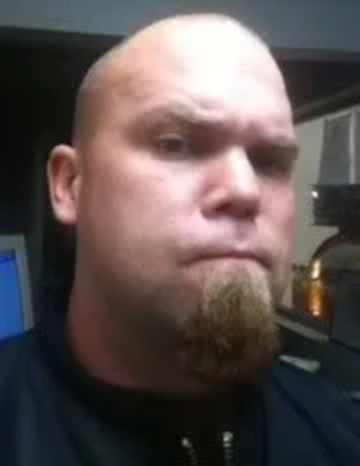 Davis has relocated several times, appearing in Creve Coeur, Illinois and Cranston, Rhode Island, operating in various neo-Nazi gangs where he may have also used the alias "Popeye Long." These days he sometimes uses the aliases "Mark Thorson," "Mark Odinson" and "Mark Wotanson," as well as simply "Mark Davis" at times while appearing on various neo-Nazi podcasts and live streams.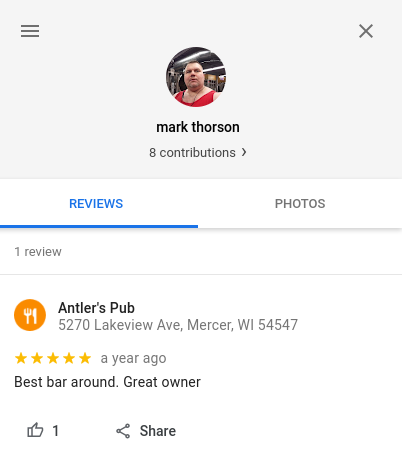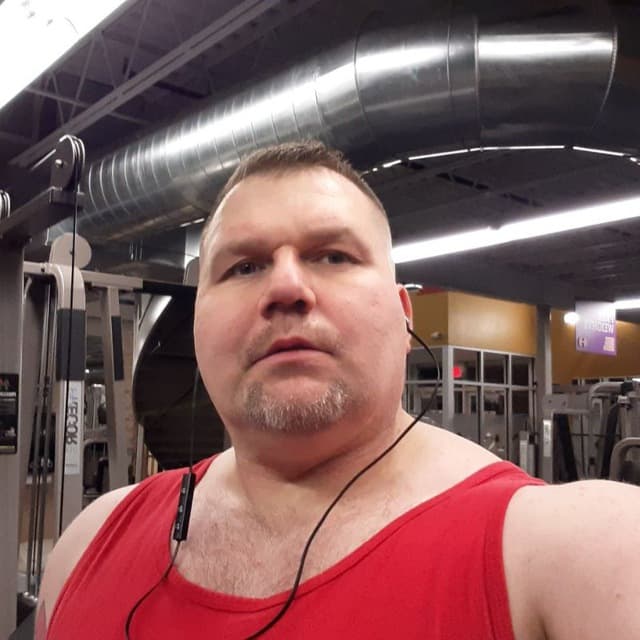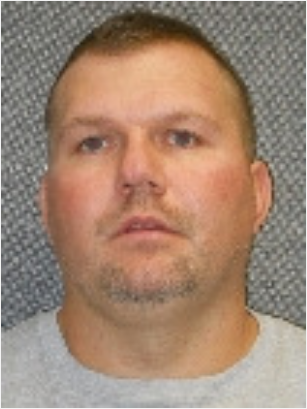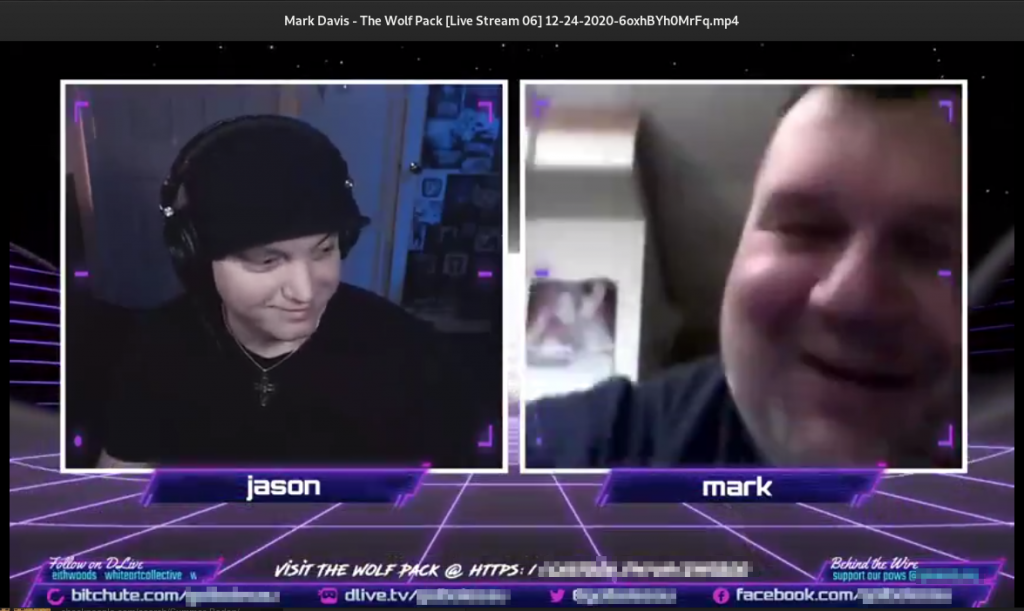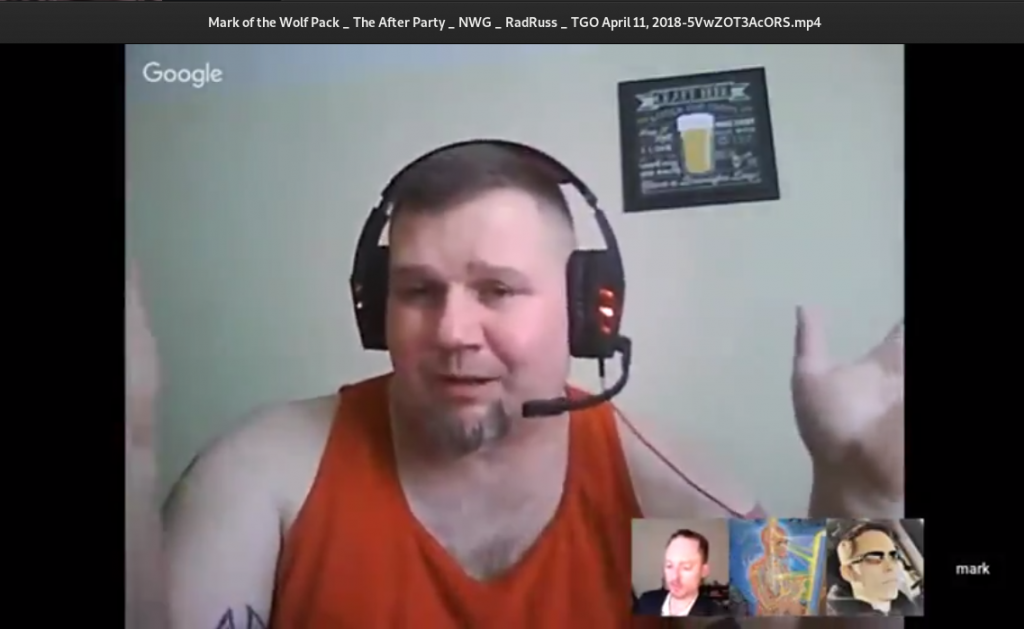 Davis is still very active in the neo-Nazi podcasting scene, hosting "The White Power Hour" as "Mad Mark" or "Mark Thorson" and features neo-Nazi/racist music and bands as well as interviews with white nationalist personalities.
Davis is on Twitter currently using the name/handle "Mark Magnus Wotanson @MWotanson" in case anyone would like to let this dirtbag know he's not fooling anyone.

Davis used Fond du Lac and Osh Kosh, Wisconsin addresses when registering domains with Epik.com and we believe he is likely in that area.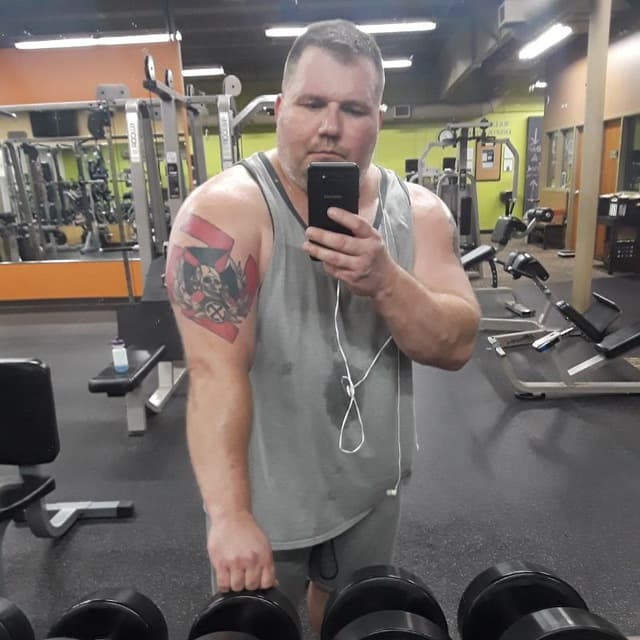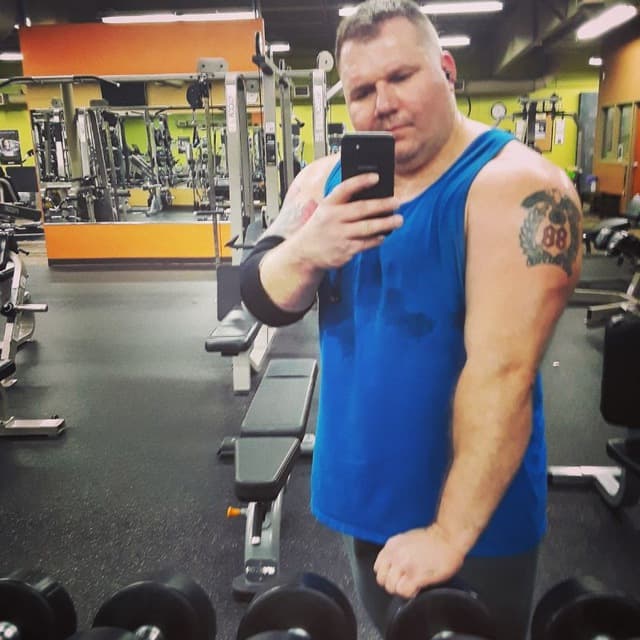 [Important note: There is another individual, a business owner, living in Fond du Lac named Mark Davis II (but different middle initial) and is somewhat similar in appearance to neo-Nazi Mark Davis. This person is uninvolved. Please do not get them confused.]
CONCLUSION
While Radio Wehrwolf has been deplatformed and its hosts have moved on to other things, this doesn't negate its responsibility in spreading some of the most dangerous white nationalist propaganda of the internet. It is still highly regarded by many in neo-Nazi circles for its extreme stance and violent rhetoric. Now that Dion Edmund Clark has been outed as the creator of Radio Wehrwolf and Mark Allen Davis II as the long-time violent racist he is they can both be held to public scrutiny for their places in spreading hateful rhetoric.
While it's easy to goof on these two neo-Nazi slimeballs for being the complete opposite of some imaginary "master race," we don't wish to minimise the danger of their rhetoric. Some may claim this is an issue of "free speech" or argue that these podcasts are "just words," but these words are what incite the mass murderers of tomorrow. These words matter and now you know who are behind them.
---