The Anonymous Comrades Collective has been tracking the neo-Nazi small press Antelope Hill Publishing since their beginning in 2020. Since then we have identified several of their pseudonymous authors. Yesterday, Hannah Gais, Megan Squire, Jason Wilson and Michael Edison Hayden of the Southern Poverty Law Center identified the principal figures of Antelope Hill Publishing. In this report we will expand on that research and present some more details on Antelope Hill Publishing and their long history in white nationalist activism.
A Neo-Nazi Small Press

Antelope Hill Publishing debuted in the summer of 2020, their website stating their mission statement as:
Antelope Hill Publishing seeks to ensure history, culture, and revolutionary ideas will be preserved in the written word and made easily accessible, fairly priced, and professionally published. The best refutation of historical revisionists is a clear statement of primary accounts – fighting the battle for minds from the printed page, instead of locked away in secret hard drives and foreign languages. Antelope Hill translates, transcribes, and republishes existing works in print and eBook format. We are also looking for the authors who will tell the story of the current generation so that we can publish the words that will inspire us to victory.
While the publishing outfit purports to be the preserver of lost works and defender of "lost causes, righteous mercenaries, anonymous critics, freedom fighters, revolutionaries, and exiles," a brief look at their catalogue shows that their focus is on works by fascist authors. Some of the earliest titles for sale on their website included an English translation of a 1938 Nazi army manual, a biography of British fascist Oswald Mosley and a memoir by Belgian Nazi sympathizer Leon Degrelle. Antelope Hill Publishing also published a reprint of a biography of Adolf Hitler by Wyndham Lewis and would later publish a collection of speeches by Adolf Hitler. Antelope Hill Publishing's focus on Hitler, Nazis and fascist ideology makes one wonder if the name "Antelope Hill" was chosen for the initials "A.H." to match those of Adolf Hitler. But if it isn't clear yet that Antelope Hill Publishing is an explicitly neo-Nazi publishing outfit, observing its social media media presence on various platforms makes it clear. In one post on the racist social media site Poa.st Antelope Hill Publishing celebrated Adolf Hitler's birthday by offering a sale on their collection of Hitler's speeches.

Besides historical works and translations, Antelope Hill Publishing also published pseudonymous works by current authors in online neo-Nazi circles. A number of these authors we have identified in previous exposés. Nearly a year ago we exposed freelance author and school teacher Benjamin Miller Welton, who wrote a fascist title for Antelope Hill Publishing under the pen name "Sinclair Jenkins." We quickly followed up by identifying Jesse Daniel Ogden as the prolific neo-Nazi podcaster "Borzoi Boskovic" and who wrote a title for the publisher under the pseudonym "John Chapman." Earlier this year we uncovered the identity of "Branka Ryan," who wrote and illustrated a book "for white children" for the publisher. While we did not expose her true name at the time, we will say now she is Grace Wainwright, daughter of Amy Wainwright, whom we exposed at the creator of a neo-Nazi internet chat group for women. In our last report, we identified former New York state correction officer "Jack McKraken" as John Robert Metz, who was also a member of the neo-Nazi group Identity Evropa.
Antelope Hill Publishing, however, did not limit itself to publishing works that promoted fascist ideology. They are also active in promoting the activities of other white nationalist groups, like the National Justice Party and Patriot Front and have appeared at in-person get-togethers of these groups, like a July 2021 NJP event in Lancaster, Ohio.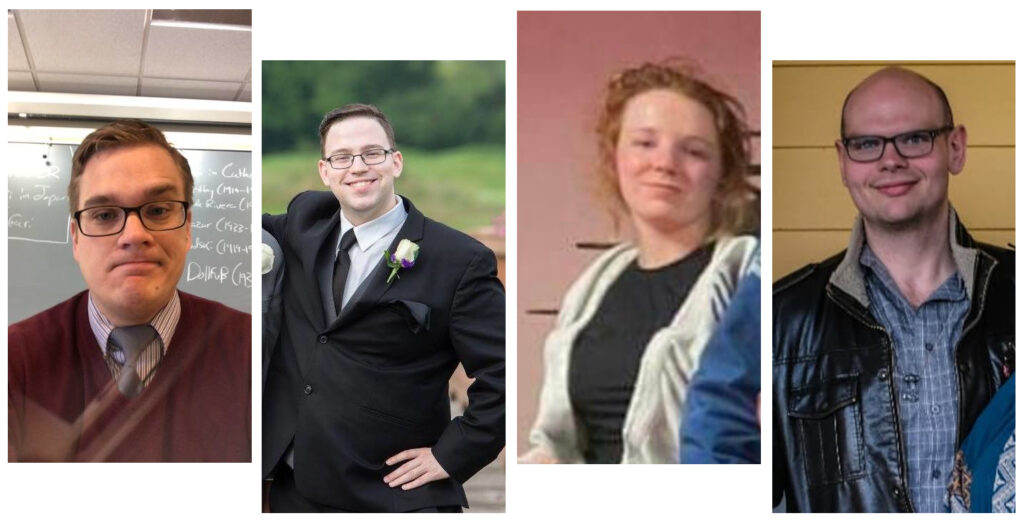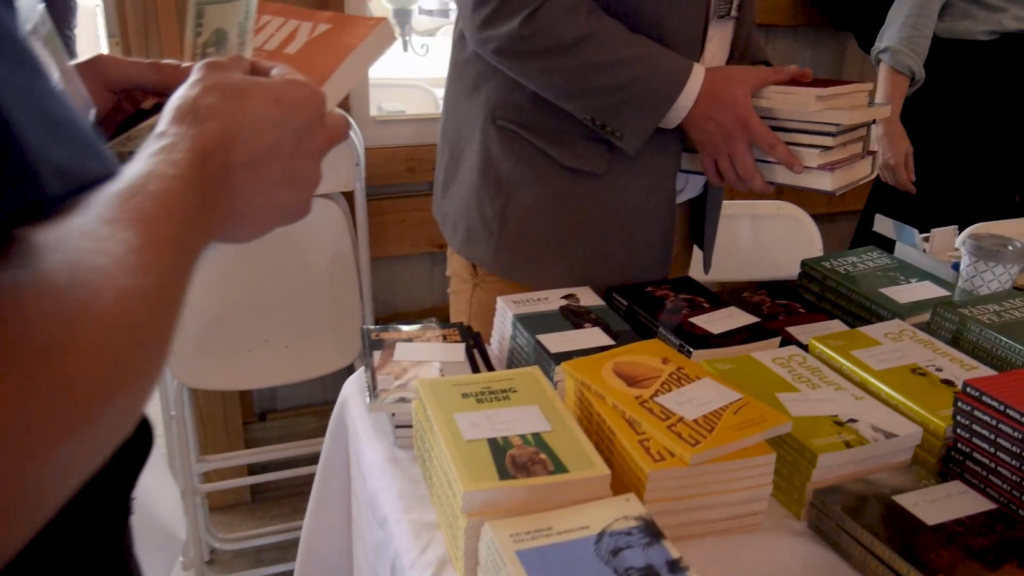 The two persons in charge of Antelope Hill Publishing used the online pseudonyms of "Paul" (or sometimes "Paulie") and "Maggie" (who later used the pseudonym "Margaret Bauer"). These two, according to statements they made in various podcast appearances and on their Twitter timeline (where they currently post as @Baudrijard and @MargaretBauer88, formerly @tradcath_14, respectively). Some things we learned from their own statements were that they were married sometime between Apr 14, 2020 and April 30, 2020 and that "Maggie" was a 9th grade biology teacher.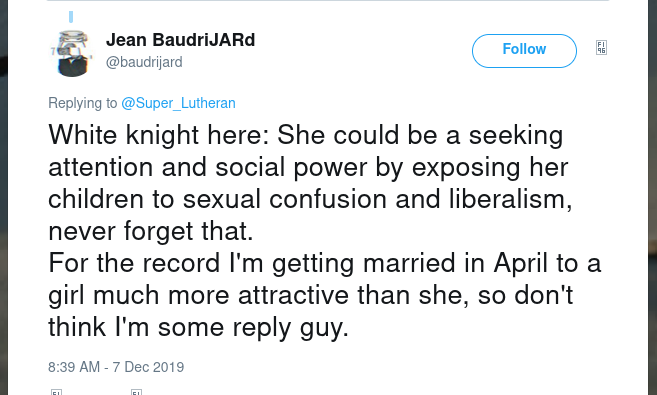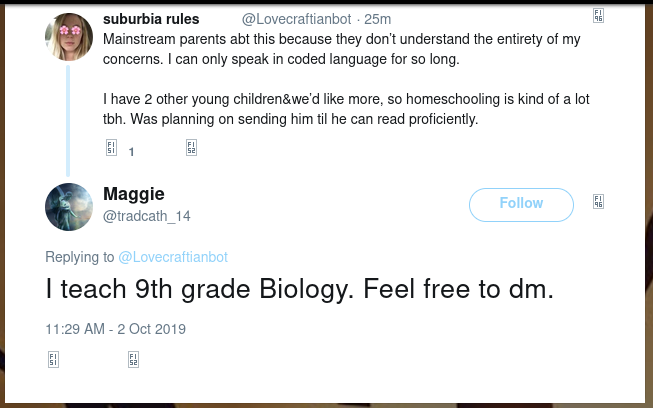 NEO-NAZI LLCS
Although Antelope Hill Publishing's website was live and selling books by August 2020, state records show that they were not established as a business in Pennsylvania until the next year, when they registered as a foreign limited liability company on January 28, 2021. State documents list a "John Miller" as the "Chief Publishing Officer" (which the SPLC reporting notes is likely a fictitious name) and the mailing address of the LLC was a UPS Store box in Quakertown, Pennsylvania. Being registered as a foreign LLC, the records show that the company was formed in New Mexico on February 18, 2020. Although New Mexico is known for their privacy laws regarding LLCs, it is unclear why they chose to form there, since they had to register as a foreign LLC in Pennsylvania to do business there anyway. They operated as a business in Pennsylvania for several months before becoming a legal business in that state.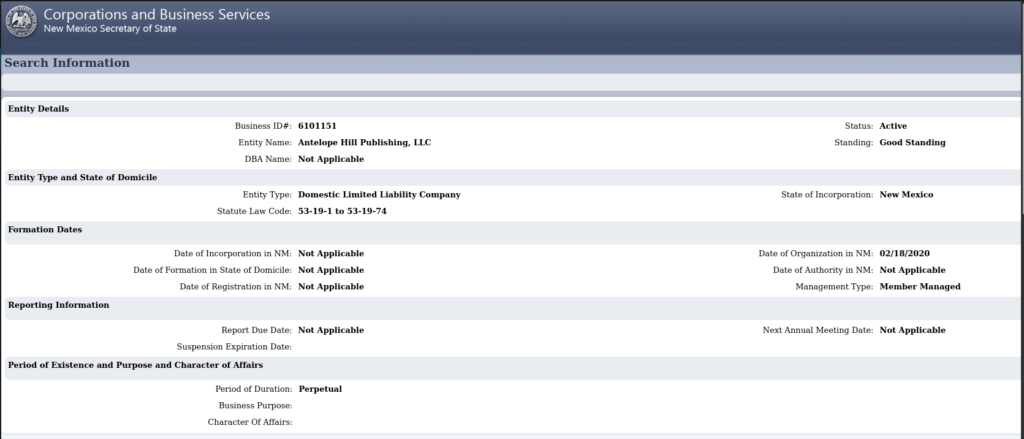 Curiously, the string of LLCs did not end there. Soon after the formation of the New Mexico company, Antelope Hill Publishing appeared as the officer of a Baton Rouge, Louisiana company called Steven and Son Book Publishing, established on March 18, 2020. The domicile and mailing address of this company became meaningful in September 2021 when the hacktivist group Anonymous (unrelated to the Anonymous Comrades Collective) released a massive set of breached data from the right-wing-friendly domain name registrar Epik.com. In this breach we found that Antelope Hill Publishing had registered a domain through Epik. This domain, "antelope-hill.biz," is a different domain from the main store website. Despite the fact that Antelope Hill Publishing uses the service Cloudflare to obfuscate the host of their website, we tracked their servers to Digital Ocean. The name of the registrant was listed as "Antelope Hill Publishing" and the address of the registrant was the same as the address on record for Steven and Son Book Publishing. Additionally, the entry in the Epik data listed a phone number, which led us to our first identification of someone associated with the Antelope Hill Publishing company.


Freeman Matthews III, SS, and an Epik Fail
This phone number we found in the breach of Epik.com data led us to Freeman Rudolph Matthews III of Metarie and Baton Rouge, Louisiana. Matthews graduated from Jesuit High School of New Orleans in 2015 and briefly attended Louisiana State University to study political science in Baton Rouge before taking a break from college for a stint in the US Army. He has since returned to LSU as a student.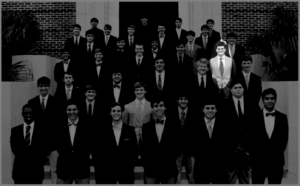 While it is unclear what specific role Matthews plays in Antelope Hill Publishing, the fact that he registered an LLC and domain name associated with Antelope Hill Publishing is evidence that his role is significant. We suspect he run the Antelope Hill Publishing Twitter account and perhaps other social media promotions for the company. It is also unclear what role Steven and Son Book Publishing plays, besides the fact that its initials "S.S." are reminiscent of those of the World War II Nazi SS, or Schutzstaffel. Whatever its role, it is important enough for them to keep the LLC active. Its filing papers with the state have been renewed for another year.

History of Hate at Penn State
An address and phone number supplied by a confidential source provided more leads. The address was that of a residential house in Greenville, Pennsylvania and the phone number led to an individual named Dmitri Anatolievich Loutsik. Loutsik was interesting. Born on February 14, 1997 and originally from West Virginia, Loutsik attended Pennsylvania State University and was chairman of the Bull Moose Party, a pro-Trump student group at Penn State. The Bull-Moose Party had a significant presence on campus during the 2016 US presidential election, supporting candidate Donald Trump with some controversial antics. On one occasion Loutsik and others supported then-candidate Trump's promise to build a literal wall between the US and Mexico by staging a "build the wall" event on campus.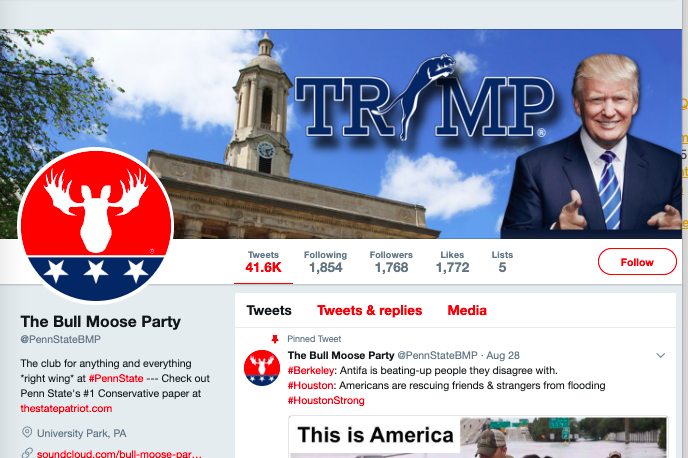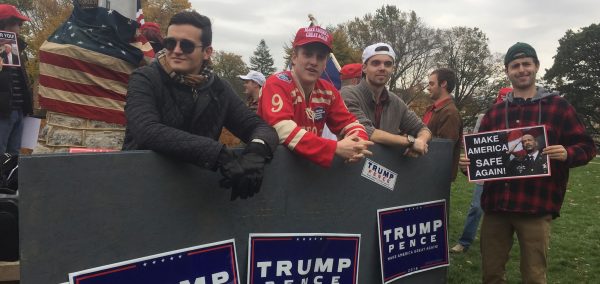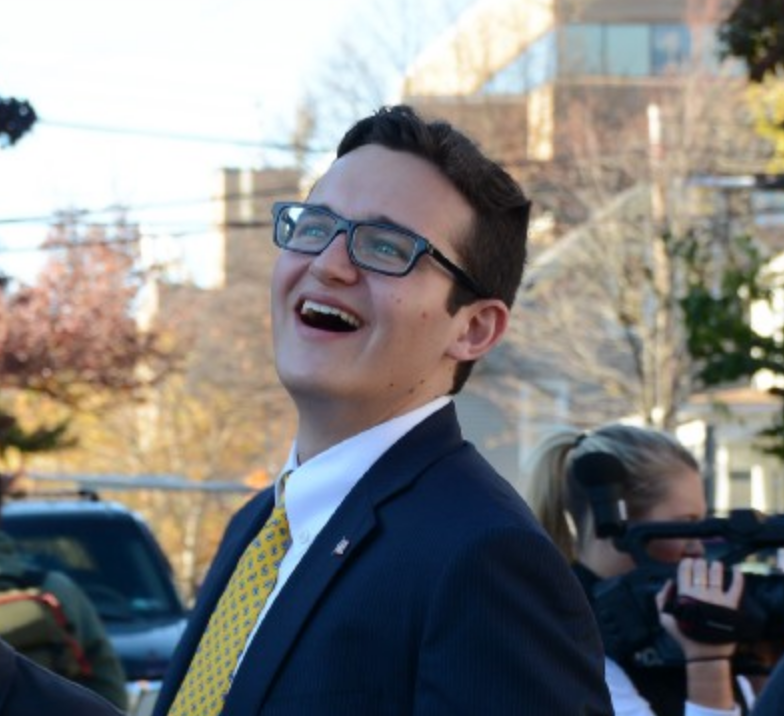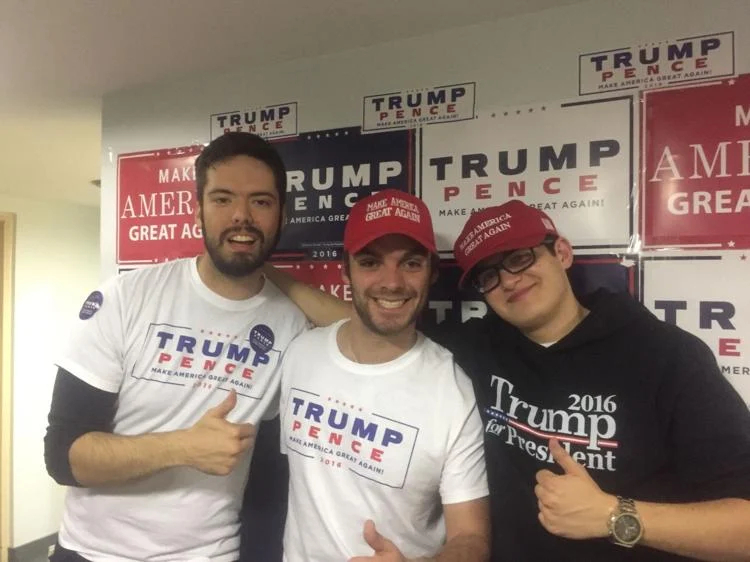 As if being a pro-Trumper wasn't bad enough, Loutsik also attracted the attention of local antifascists who identified him as being a member of a neo-Nazi campus group calling themselves the American Student Front. Reported in tweet thread by Twitter user @JackTheCapn, local antifascists had posted flyers on campus exposing the members of this group. The American Student Front, also calling themselves "The Pennsylvania Free Corps", ran a Twitter account @ASFPenn (now suspended) that promoted extreme right-wing talking points. One of these campus neo-Nazis, Felippe Maher, after becoming a commissioned officer in the US Marine Corps, was later booted from the service for his ties to white supremacists. Two other persons named in the antifascist flyers would turn out to be key figures later in our investigation: Vincent Cucchiara and Sarah Nahrgang.
But first, back to that address…
The address from the confidential source was attached to Dmitri Loutsik's phone number and led to house in a quiet, wooded area of Greenville, Pennsylvania. Loutsik's parents run several successful real estate business, so it was fitting that this neo-Nazi rich kid had something to do with Antelope Hill Publishing's property arrangements. Described as a home "in need of TLC," it was listed for $359,999, however it was removed from the market on June 2, without a buyer.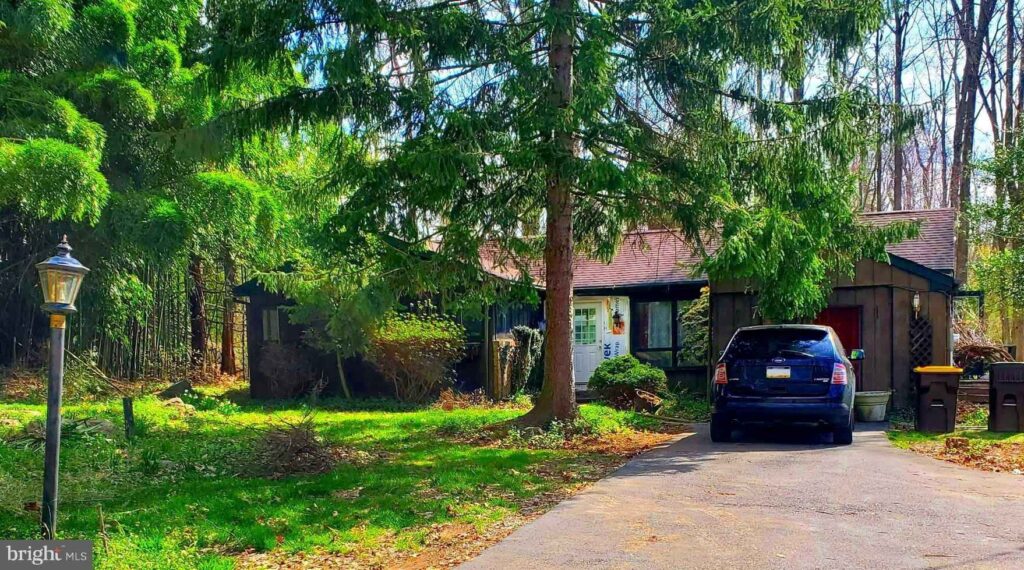 Despite the healthy asking price (down $20k from a few weeks ago), the previous owner appeared to be in a hurry to sell. Most homeowners when selling a house try to advertise the best photos they have to show off their house's attributes, but the owner of this Greenville house apparently chose to display a "lived in" look, not even cleaning the moss off the roof, the mildew from the bathroom tiles or even the stains in the toilet bowl.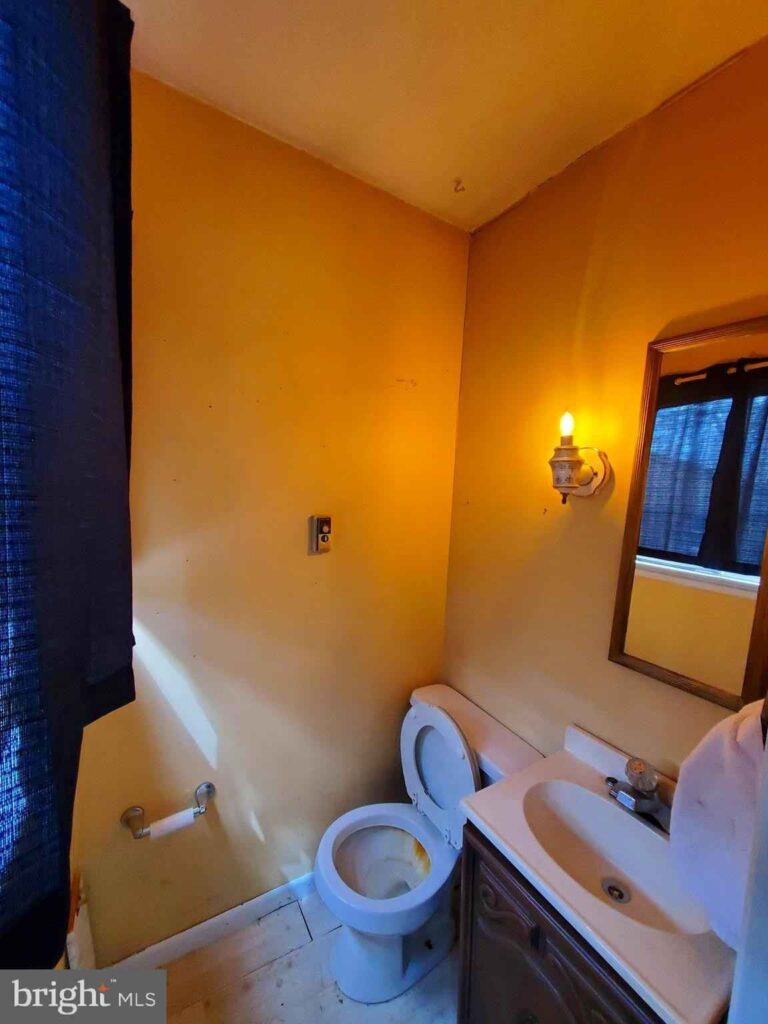 Upon closer inspection, there were more telltale signs of nastiness in this house. Multiple copies of Antelope Hill Publishing's books were visible on the shelves as well as a curious amount of packaging material. In one photo a quote by Adolf Hitler from Mein Kampf can barely be made out, written on a whiteboard with a dry erase marker: "Obstacles are placed across our path in life, not to be boggled at but to be surmounted."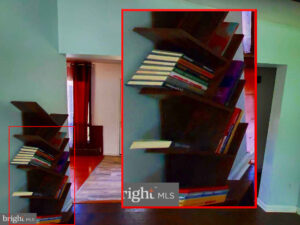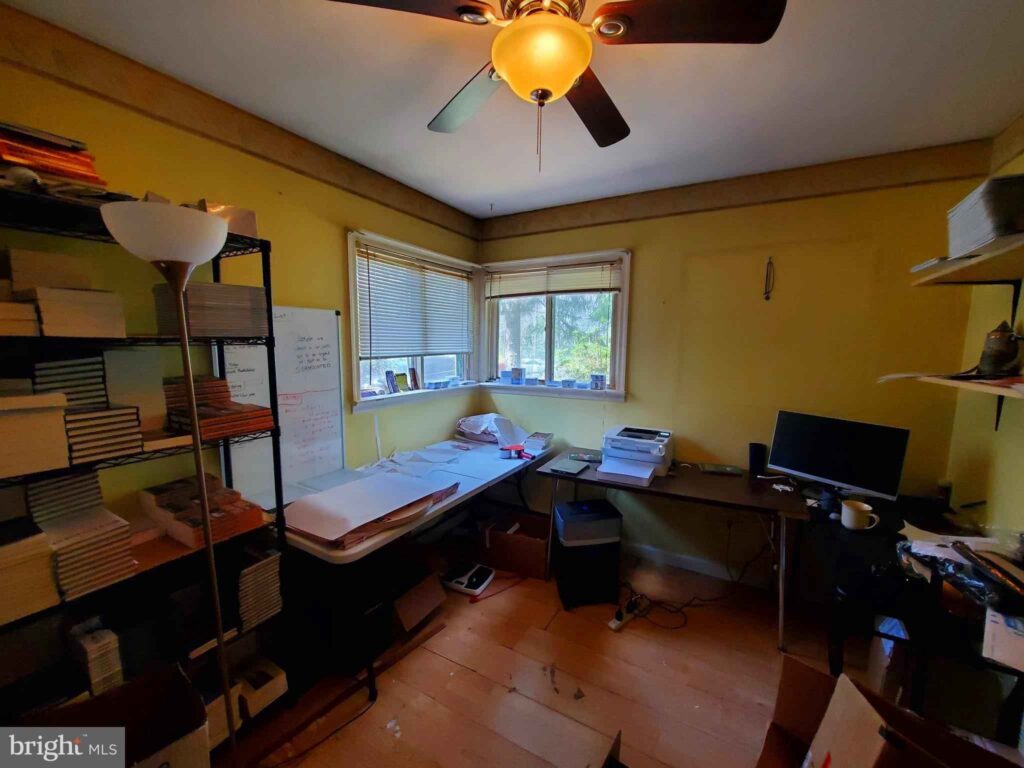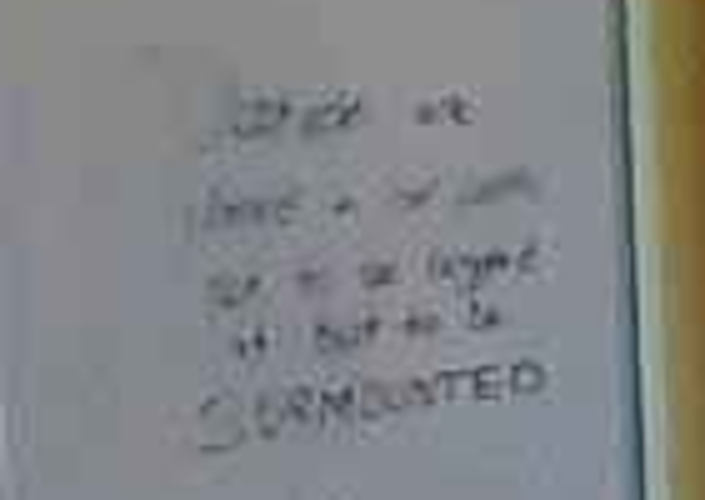 Dmitri Loutsik, however, was not the owner of this house. County property records show that this house was owned by yet another LLC.  In May 2021 this house was purchased by Montgomery County Properties LLC, a domestic Pennsylvania LLC. The organizer of this LLC was yet another LLC, American Living Spaces LLC out of Sheridan, Wyoming. The contact on file for American Living Spaces LLC was a commercial registered agent, so there was nothing to be learned there. But we concluded American Living Spaces LLC was created for the sole purpose of registering Montgomery County Properties LLC since it was registered on August 13, 2020, just one day before the registration of of the other company.
What was the purpose of this chain of LLCs? Perhaps it was an attempt to obfuscate the true owner of this property. Perhaps they thought that with enough layers any curious onlookers would lose the trail. This is a reasonable assumption, but if this was their intent it was executed so poorly that it was almost comical. Despite the layers of obsuscation, none of that mattered because the county property records for the property in question pointed to an owner address that belonged to neither of these LLCs. While the official owner was Montgomery County Properties LLC, the property record pointed to a residential address in nearby Green Lane, Pennsylvania. Furthermore, the business filing for Montgomery County Properties LLC showed that it was submitted by Vincent Cucchiara, whose residential address was the address listed on the record of the Landis Lane property. Therefore, for practical purposes, Vincent Cucchiara was responsible for this property and all their attempts to elude discovery was a waste of effort.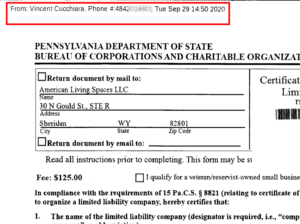 Say Hello to the Cucchiaras
At the address which was listed as the owner of the Greenville lived a married couple, Vincent Cucchiara and his wife Sarah (Nahrgang) Cucchiara. These two names were familiar since they were also identified in the exposé of the American Student Front neo-Nazis at Penn State. This couple, married on April 18, 2020 (just as we figured "Paul" and "Maggie" to have been) had a long history of racism and white supremacist associations.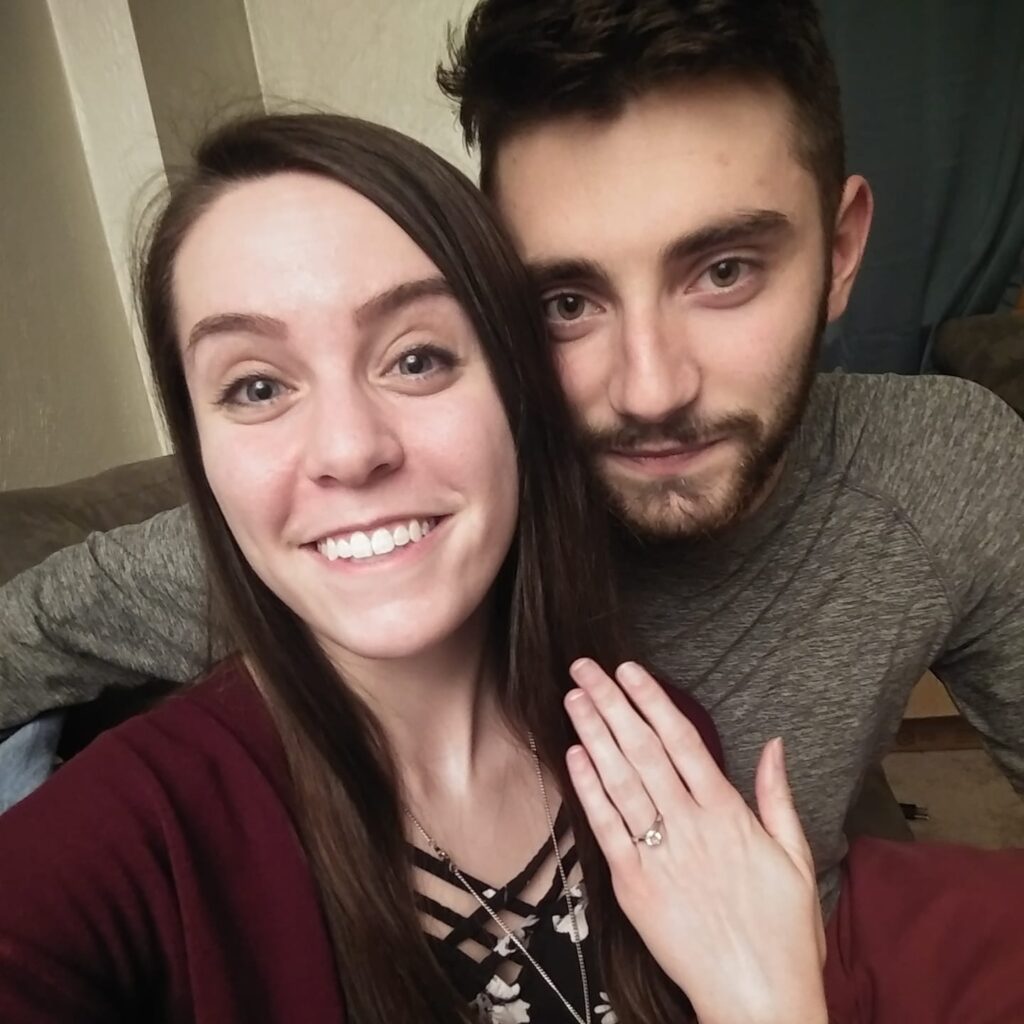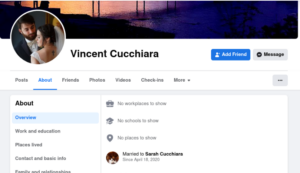 Vincent Conne Cucchiara, aka "Paul", founder of Antelope Hill Publishing
Vincent Conne Cucchiara, born October 28, 1997, has a long history of racism and antisemitism. In 2016, around the time of the US presidential election, Cucchiara was an avid supporter of Donald Trump and a member of the Penn State Bull Moose party, along with Dmitri Loutsik (as a side note, Robert Morss, once-chairman of the Bull-Moose Party, was arrested in June 2021 for his involvement in the January 6, 2021 Capitol Building insurrection). As "Paul," Cucchiara stated on a podcast that he had publishing experience. While technically true perhaps, this was somewhat an exaggeration. Cucchiara, a chemical engineering student, ran a student paper called The State Patriot alongside a website of the same name which is visible on the Internet Archive's Wayback Machine.  Other writers for this website included Sarah Nahrgang and Kevin Fenchak, another person named as a Penn State American Student Front Nazi.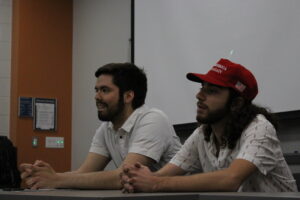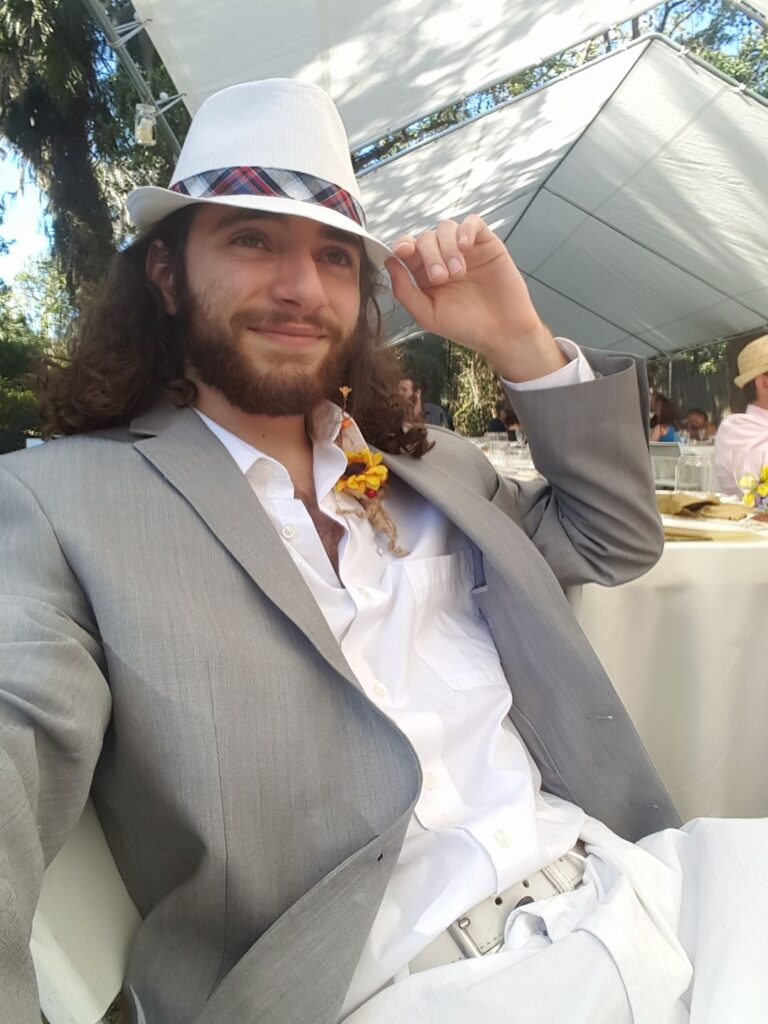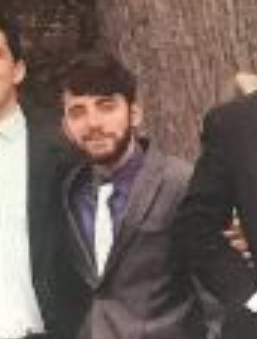 Writing as "vinniecap974" in 2018 on an internet Bitcoin chat room, Cucchiara made his antisemitism very clear stating, "I have zero qualms about agitating jews, especially jewish women … And even more especially jewish men about their jewish mothers" and "You can call me antisemitic if you want."

Writing as "Anthony Romano," Cucchiara also contributed to the "Fash The Nation" blog, home of what was once the Alt-Right's most popular podcast of the same name. In blog commentary through Disqus, Cucchiara noted that this was so, also noting in another comment that he was an engineer.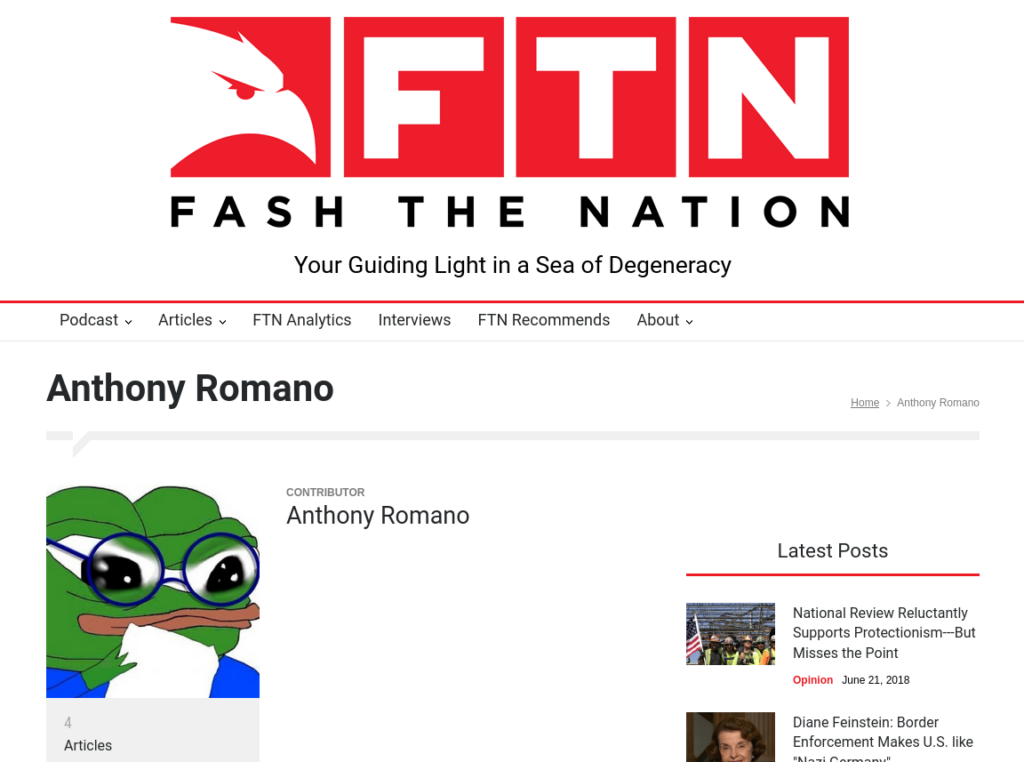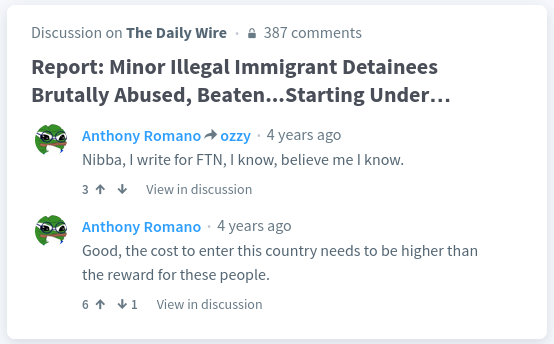 Cucchiara also noted on his "Anthony Romano" Disqus profile that he used the name "PCTriggersMe" on Twitter and YouTube, as well as for an AOL email address he advertised, which corroborates the findings of the Penn State antifascists who exposed Cucchiara while he was a college student.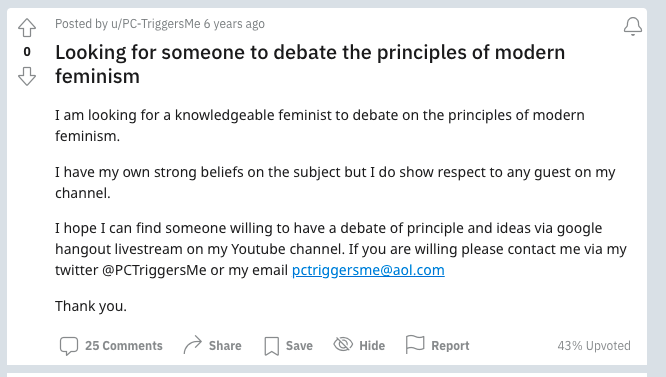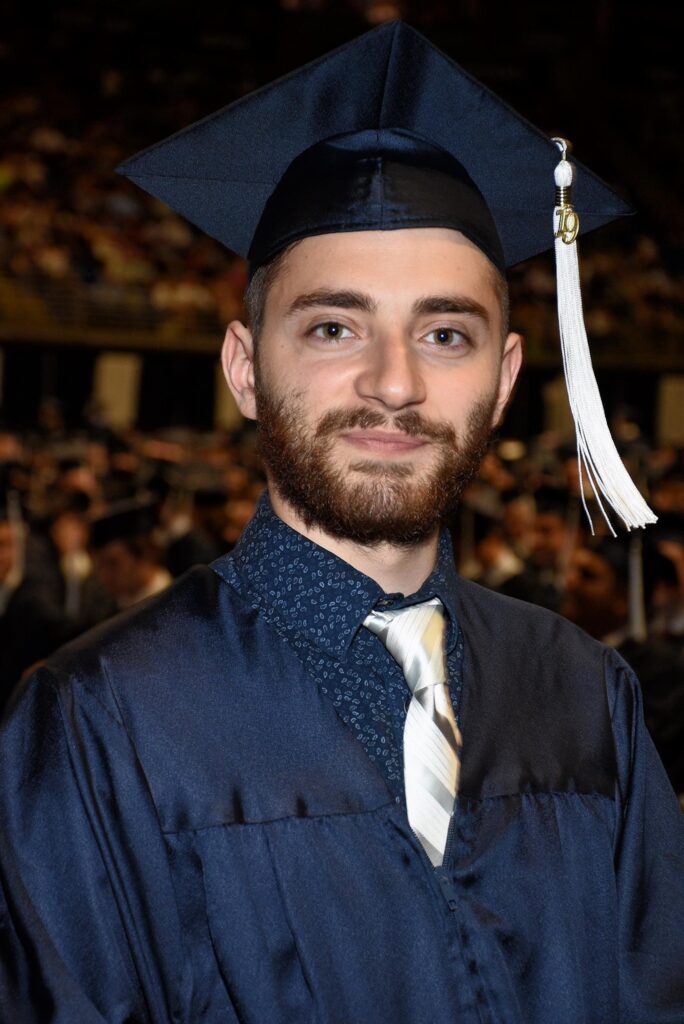 Although Cucchiara studied chemical engineering at Penn State, he currently makes ends meet as a real estate agent, working for eXp Realty. As a matter of fact, Cucchiara was handling the sale of the Greenville house, which was owned on paper by an LLC, but registered with the county using Cucchiara's Green Lane, PA address.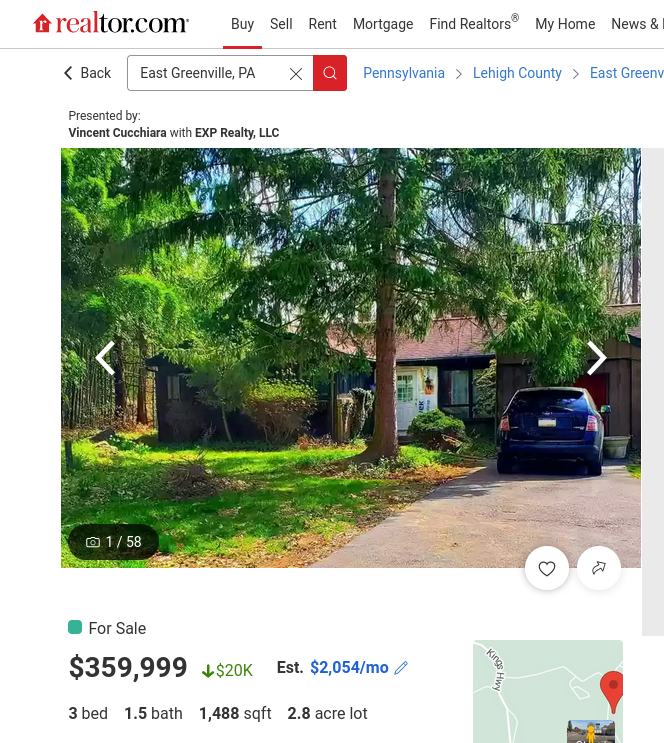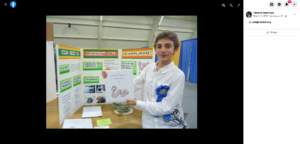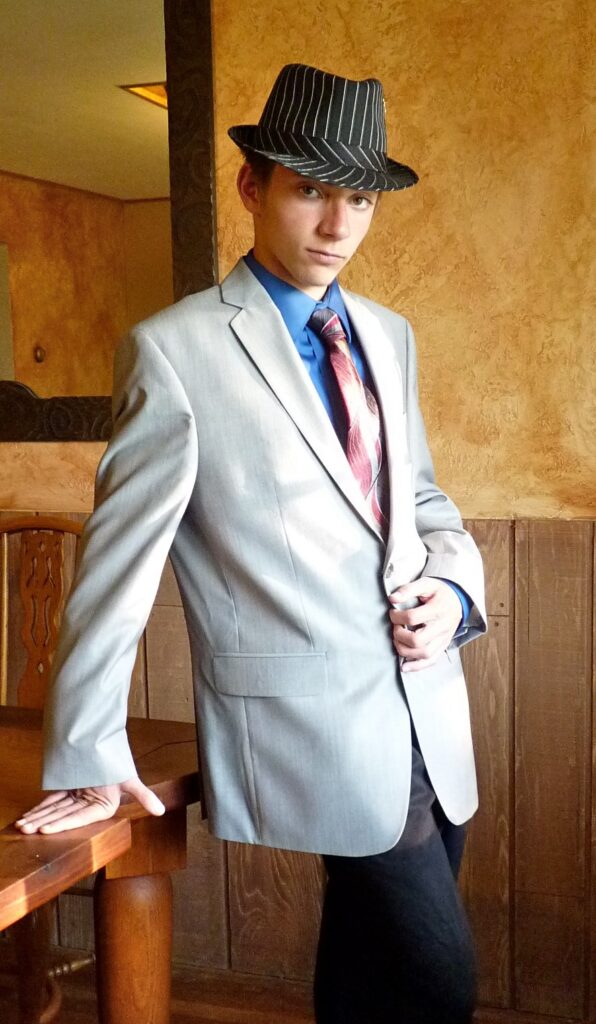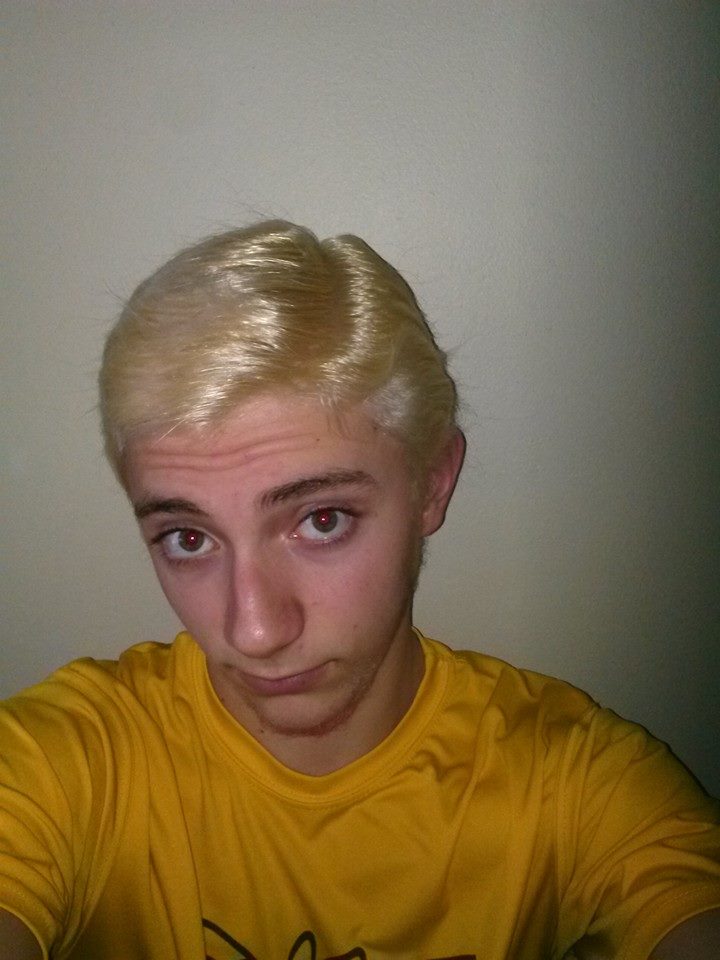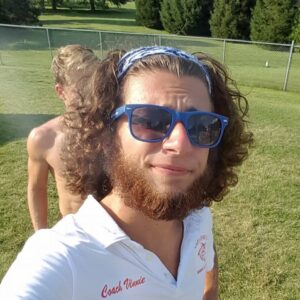 Sarah Elizabeth (Nahrgang) Cucchiara, aka "Maggie" aka "Margaret Bauer", Editor-in-Chief
Sarah Elizabeth Nahrgang is the daughter of a bankruptcy lawyer in Collegeville, Pennsylvania, born on January 30, 1996. She attended Penn State with Vincent Cucchiara and studied secondary biology education, when she wasn't busy being a campus neo-Nazi. On one occasion when Penn State students staged a protest against the campus store of the conservative chicken sandwich vendor Chik-fil-A for their anti-LGBTQ+ policies, Nahrgang "thought it was a great opportunity to eat the food near the protestors," even though she also stated she didn't usually eat their product "due to its price."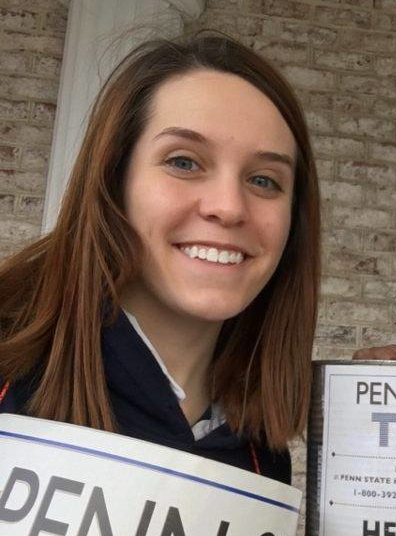 It's no surprise that she also wrote for Cucchiara's website The State Patriot, as mentioned earlier. In one article she ridiculed the Transgender Day of Remembrance, commemorating those who have died from anti-trans violence, writing "Transgenderism is a massive problem for all those who succumb to its siren song" and that "The real victims that should be remembered today are the children whose parents allow them to take puberty blockers and cross sex hormones … and push them to suicide." In another article she derided the commemoration of Dr. Martin Luther King Jr., writing, "Today marks the 33rd year of nationally honoring King's legacy as a leader in the civil rights movement while ignoring his extramarital affairs, socialist leanings, and support for population control." Nahrgang was identified, along with Cucchiara and others, as a member of the campus neo-Nazis American Student front.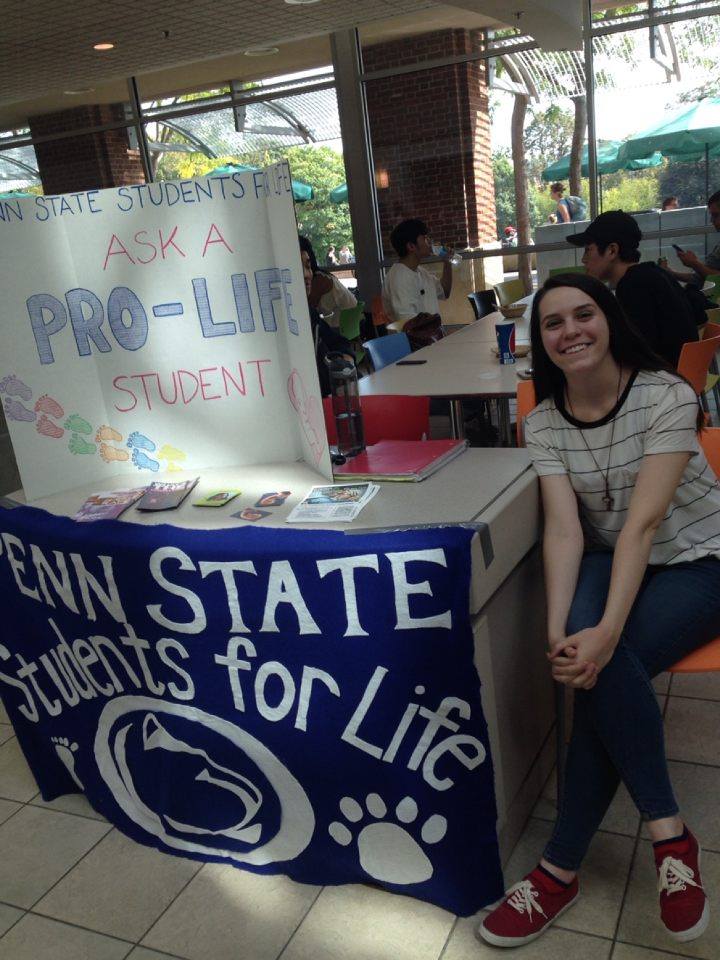 On the Facebook page of The State Patriot, which is still up at the time of writing, when someone posed a question about what to with children of deported immigrants, The State Patriot flippantly replied, "Murder them in cold blood." While we can't know who was the author of this comment, it presents a picture of their attitude towards marginalized people. Murdering children, though, would seem to be at odds with Sarah Nahrgang's active involvement with Penn State's anti-choice student group "Students for Life."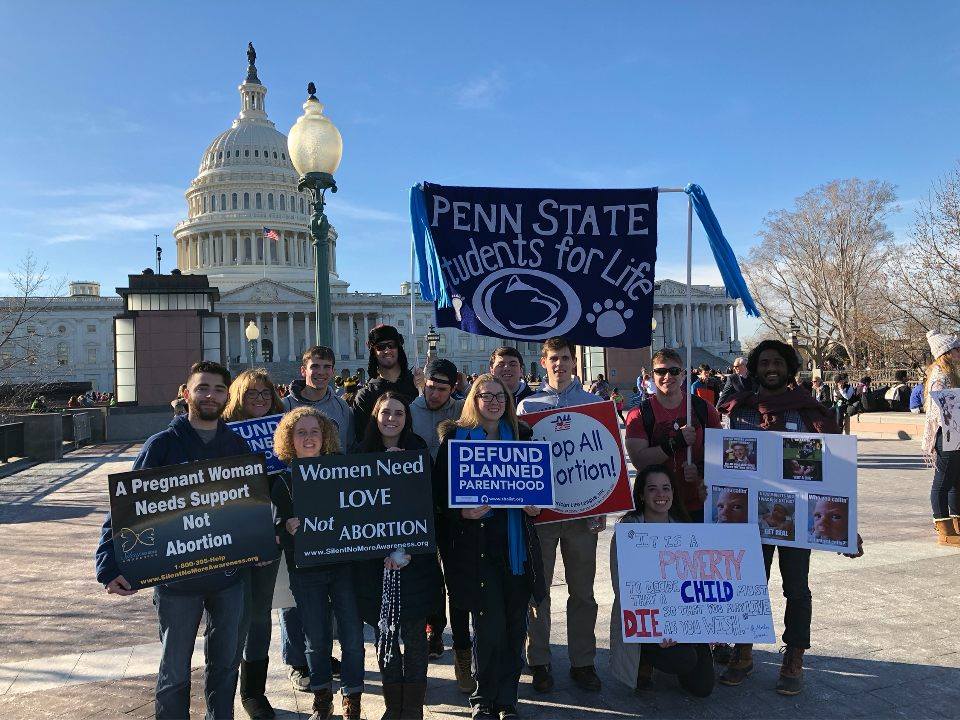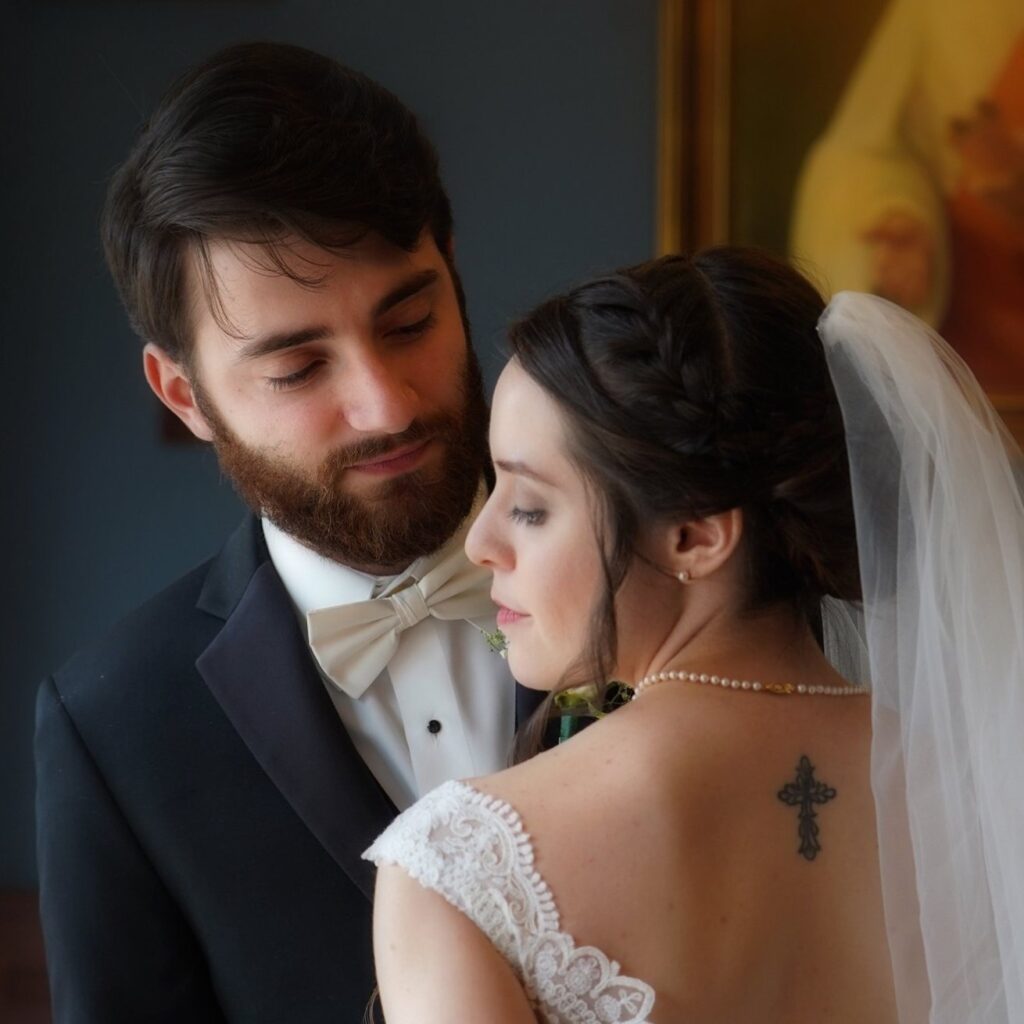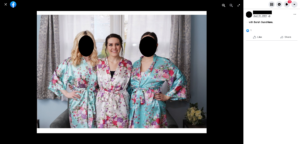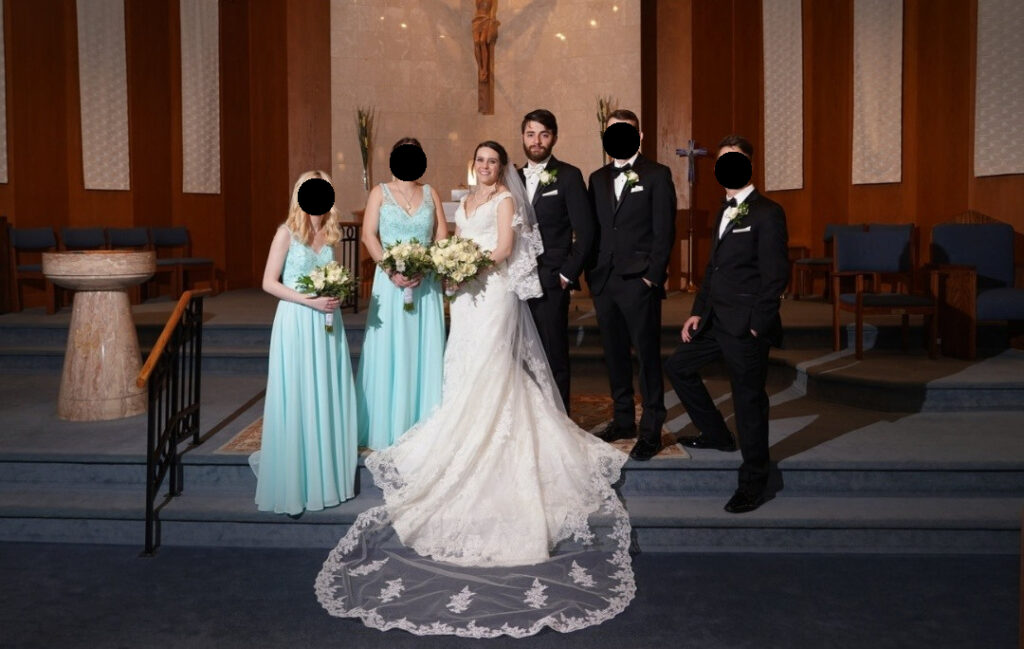 After college, Nahrgang got a job teaching 9th grade biology for the Norristown Area School District. In June of 2020 the school district placed her under investigation for racist social media posts. In a statement, the school district wrote that they would "take swift and appropriate action in this matter" but also that they would be "unable to comment on any specific disciplinary actions." She quietly lost her teaching position, but a look at the Pennsylvania teacher certification website shows that she retains her certification.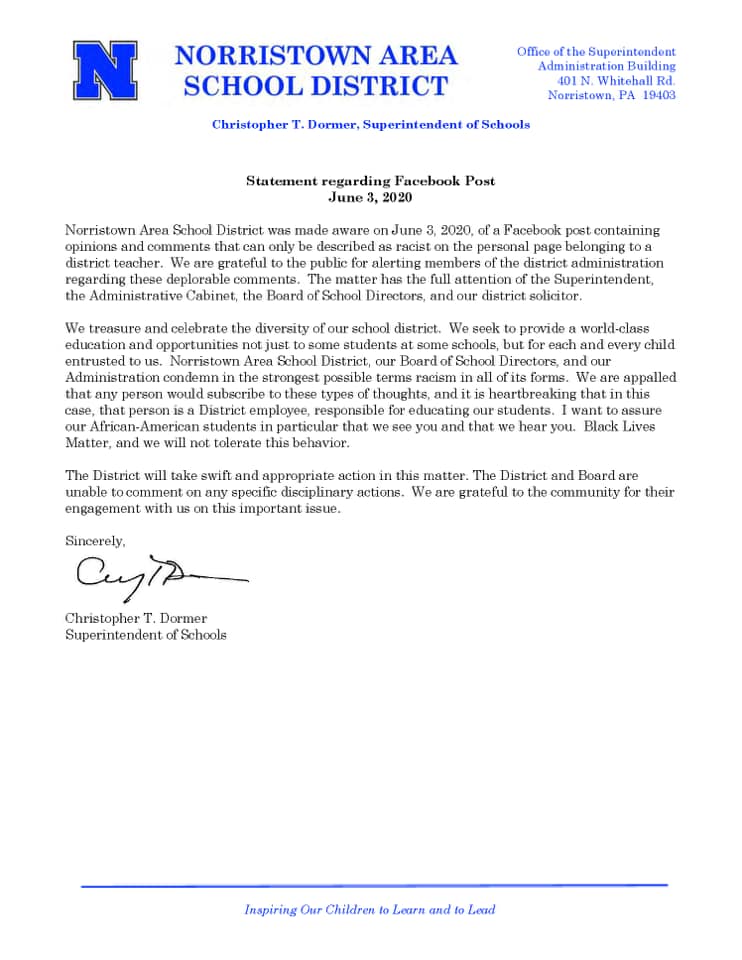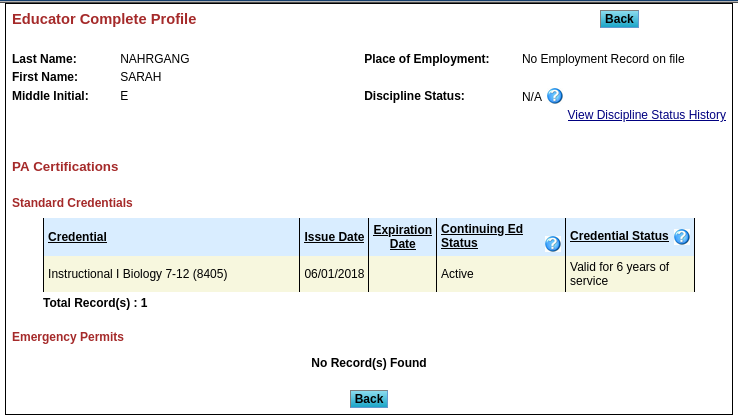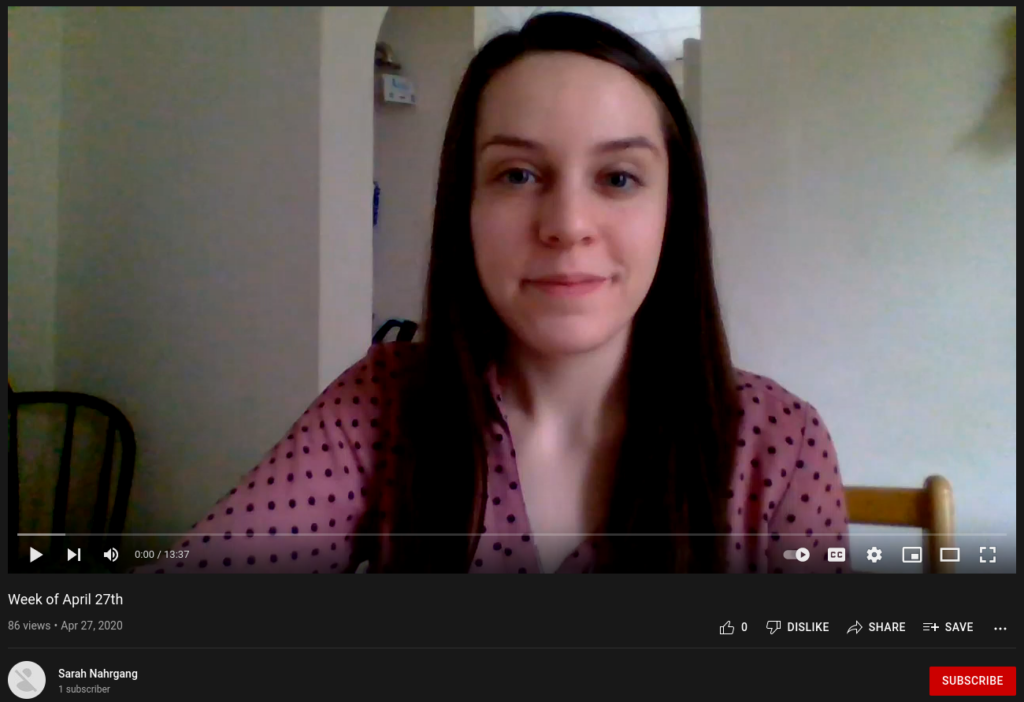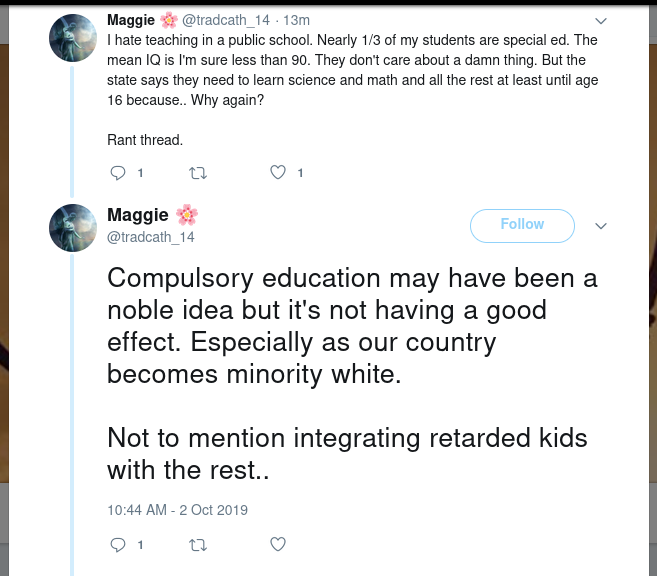 While Sarah Cucchiara previous used the Twitter handle "@tradcath_14," she now uses the handle "@MargaretBauer88" (notably, both the numbers "14" and "88" are neo-Nazi code for the "14 words" and "Heil Hitler," the letter "H" being the 8th letter in the English alphabet). In the tweet pictured below the Antelope Hill Publishing Twitter account noted that "Margaret Bauer" is their editor-in-chief and she made clear that is her pen name.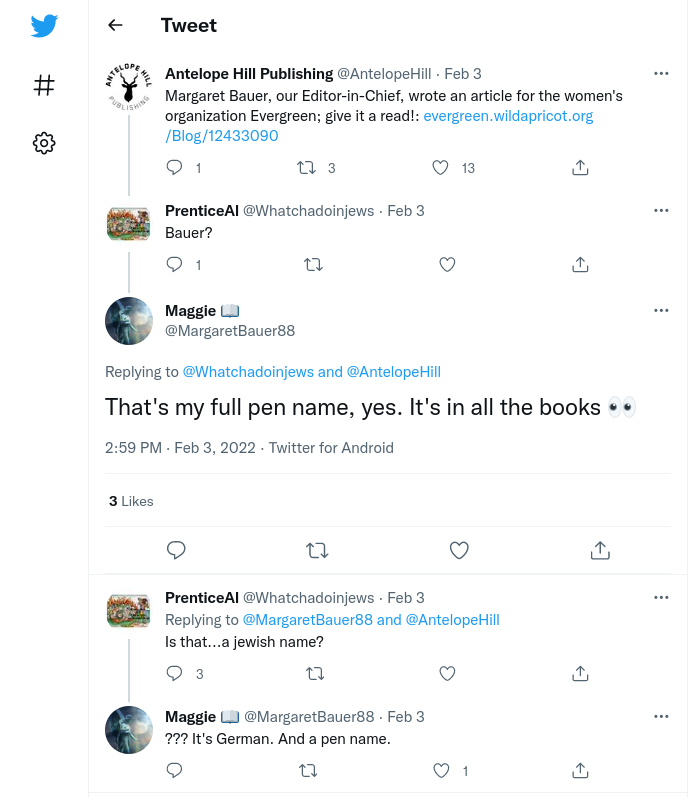 Not Just Book Publishers
In recent leaks of communications by the neo-Nazi organization Patriot Front, Antelope Hill Publishing was mentioned by Patriot Front member Kyle Morelli, who used the alias "Vincent TX" and "Vincent PA," identified by NYC Antifa, regarding a property in Maryland and in reference to an "Antelope Hill Investment Package."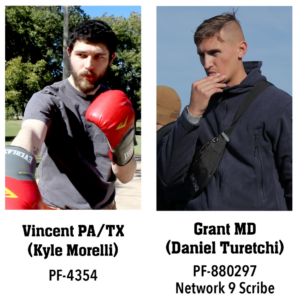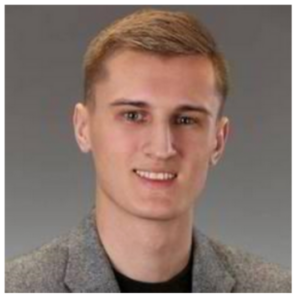 Turetchi Developments, associated with the "investment package," is owned by Daniel Turetchi, who was identified by Antifa Seven Hills to be Patriot Front member "Grant MD." Turetchi is a real estate agent with ExecuHome Realty and still appears on their website at the time of writing. The property is owned by Daniel Turetchi's father, Petru Turetchi.
Although the role this "investment package" plays in the the schemes of Antelope Hill Publishing and Patriot Front is uncertain, what is certain is that Antelope Hill Publishing is not simply a small press whose aim is to "preserve lost works," but an active neo-Nazi organization who coordinates with other like organizations to further their cause of white supremacy.
This investigation is ongoing.
---