June is Pride month and the Anonymous Comrades Collective stands in solidarity with our LGBTQ+ comrades! It is also approaching the one-year anniversary of our exposé of the creator of the racist social media site Poa.st. So what better way to celebrate than to spotlight a Poa.st user who is definitely not a fan of Pride month? In fact, the topic of this report enjoys posting particularly nasty and violent posts against the LGBTQ+ community as well as against communities color. Although he claims to be a "free speech" advocate, he is actually a "speech without consequences" advocate. We are all for free speech; without it this dumb bozo would have never opened his big mouth and attracted our attention. We present to you today Poa.st user "Thomas Paine," known in everyday life as Robert Lee Parker, Jr. of Sebring, Florida. We hope he has a very memorable Pride month!
"Poa.st: Fediverse for shitposters"
"Thomas Paine" was one of the many racist users we encountered while exploring the Nazi-friendly social media site Poa.st, a site whose owner claims to be "the most racist social media site on the planet." We exposed its creator, Daniel Stevens of Ontario, Canada (who goes by the alias "Anime Graf Mays") nearly a year ago. Ever since, Stevens has been alternating between complaining about his exposé and claiming that it "made him more attractive to women." Stevens began Pride month by making it clear that LGBTQ+ persons were not welcome on Poa.st, writing: "since it's pride month poast is participating by not having pride logos, forcing homosexual mental illnesses on its users or otherwise subverting the nuclear family. if you have an issue with that you can show your pride by leaving"
Of course, Poa.st is an awful social media on which racism, antisemitism, Islamophobia, sexism, homophobia and transphobia are not only tolerated but encouraged. However, being what it is, we have to admit Poa.st has provided us with a fair amount terrible people to expose. First, was the freelance writer and school teacher Benjamin Welton, who called himself "The Spooky Nationalist." Then we exposed the neo-Nazi podcaster and blogger known as "Borzoi Boskivic" as Detroit-area Jesse Ogden. Soon after came Daniel Stevens himself, followed by another neo-Nazi podcaster Matthew Marvin Distler. After that, neo-Nazi Lutheran pastor Blake Louis Kilbourne got to spend some time in the limelight. If Poa.st is anything, it's a veritable bounty of dumb nazis just waiting to be exposed.
As for Poa.st user "Thomas Paine," he is not a fan of June being Pride month, since it also happens to be his birthday month.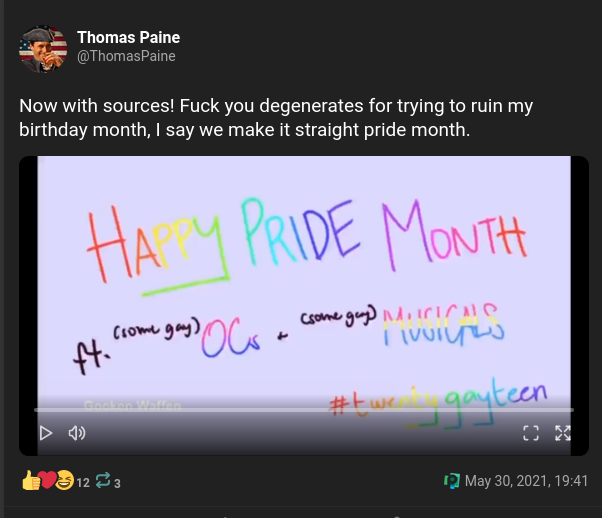 One of his favorite things for him to do was spread violent anti-LGBTQ+ posts on the website. In several posts, "Thomas Paine" implied that he would shoot LGBTQ+ persons by writing variations of "hold on, loading my rifle" over images about LGBTQ+ people. In one recent post, "Thomas Paine" suggested that Pride month event participants be executed "right there on the spot."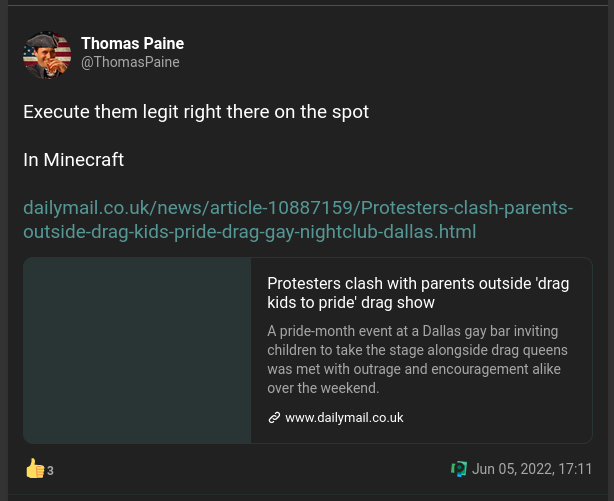 "Thomas Paine" made it clear that he especially hated trans people in numerous posts, as in one pictured below where he mocked suicides of trans youths.
But "Thomas Paine" doesn't just mock, ridicule and threaten LGBTQ+ people. Jewish people are also a frequent target of his, unsurprisingly, as demonstrated by the antisemitic post pictured in a screen shot below.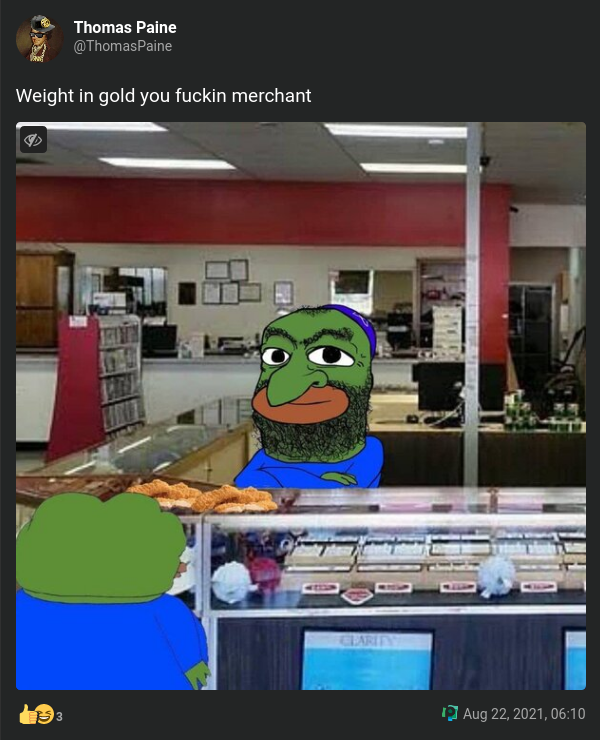 And, of course, people of color are a standard target of ridicule for "Thomas Paine."
Like many white supremacist males, "Thomas Paine" has a racist and sexist fetish for Asian women, as he explained in his introductory post on the site, writing, " I do have yellow fever for the AZN wahmenz."
When Halloween of 2021 approached, "Thomas Paine" was eager to show off his house decorated with a Halloween theme and posted a short video of it on Poast. The big dummy's house number was also plainly visible in the video. Although the video was not preserved on archive sites, this is fine since we don't want to publicize his residential address anyway (but the video, at the time of writing, is still visible on his Twitter timeline).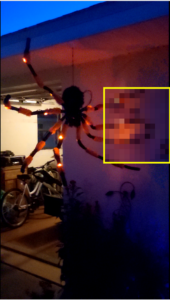 When other Poa.st users noted the amount of personal information he was disclosing "Thomas Paine" basically laughed it off, although he did delete this post from his Poa.st timeline. By then, however, it was too late, since we already saw it. After learning his house number and deducing what area in Florida he lived from his other posts, it was a simple matter to identify "Thomas Paine"'s true identity.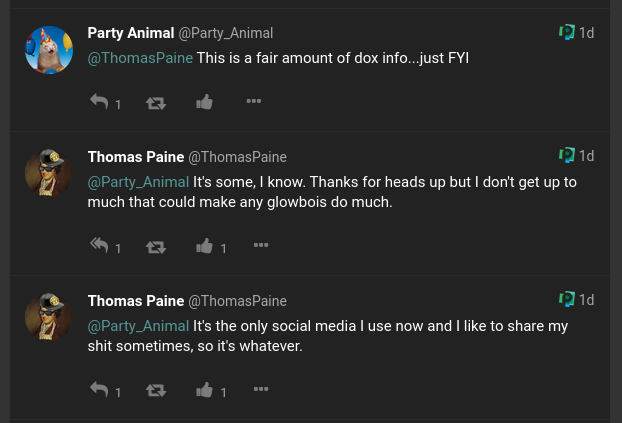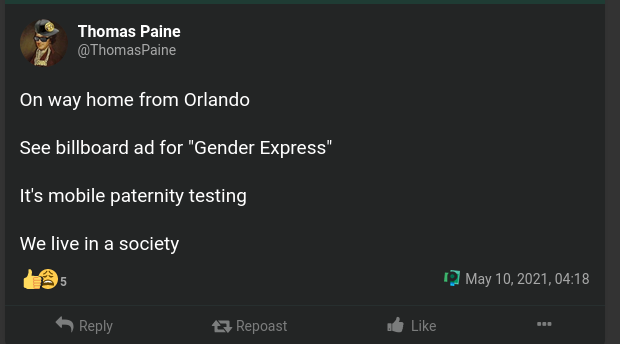 Wishing an (un)Happy Birthday to Robert Lee Parker Jr.
Poa.st user "Thomas Paine" is, in real life, Robert Lee Parker Jr. (also known as "Bobby Lee Parker"), born June 9, 1982, of Sebring, Florida. He just recently celebrated his 40th birthday.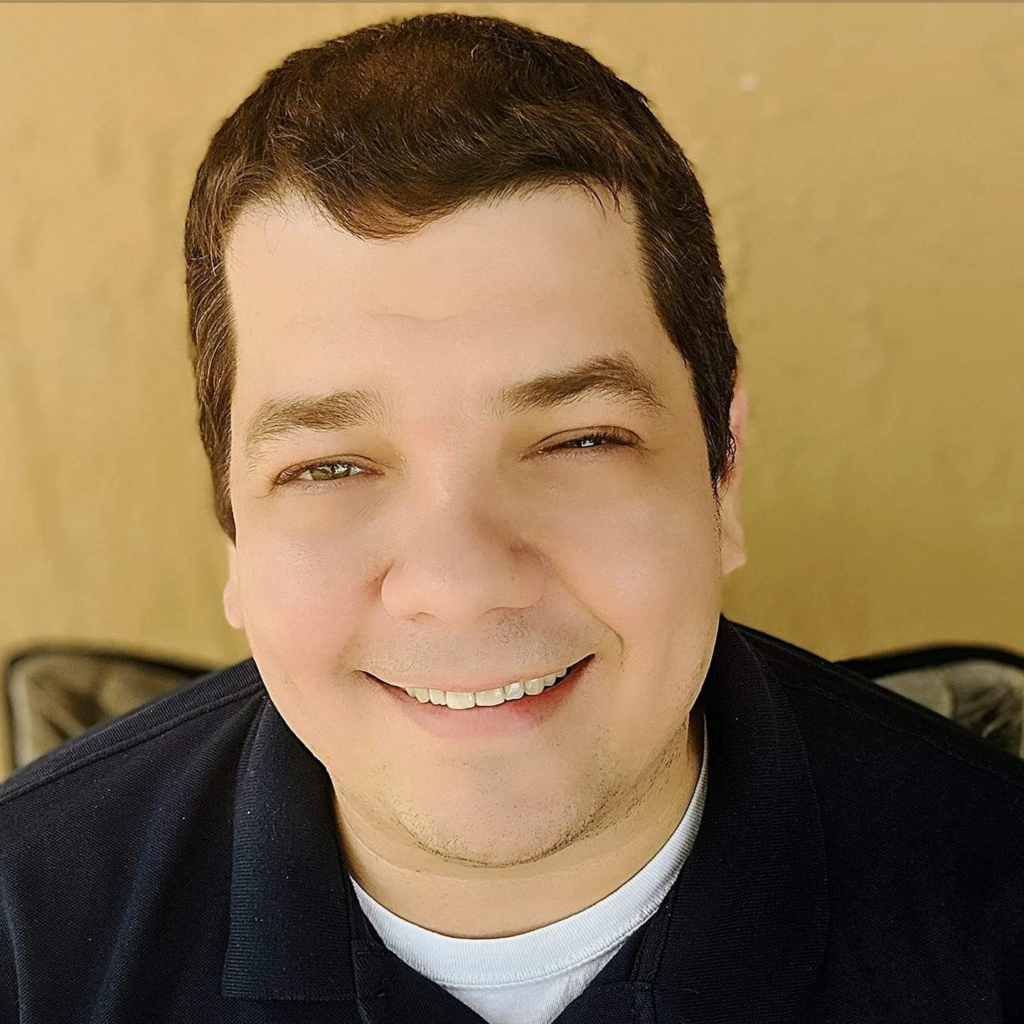 Imagine a 40-year old man posting shit like this:
Parker recently got a job promotion at his job, but his first instinct was to get on Poa.st and ridicule his boss for her support of the LGBTQ+ community. He wrote: "Got an email from the person who promoted me and it not only has her pronouns but also a rainbow heart with LGBTQ beneath it. Literally in her email signature. Yes, we get it, your sexuality is so much the basis of your identity that you have to put it in every single email."
Parker's LinkedIn page is vague and may not have been accurately updated, but he has worked in the information technology and career recruiting fields. He recently interviewed for a work-from-home tech job.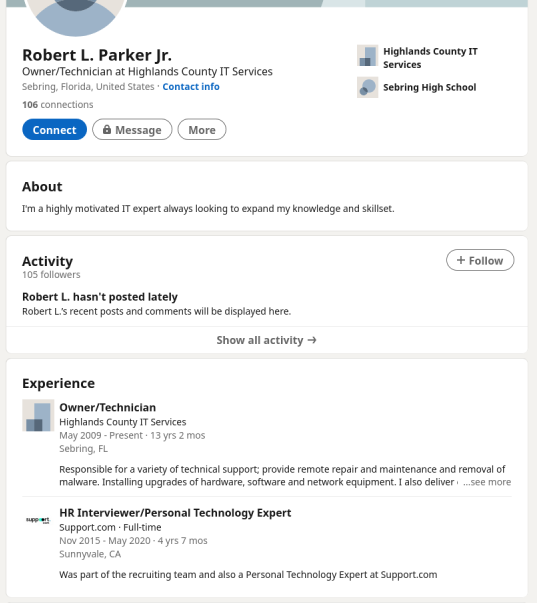 Very conveniently for us, Parker posted a "White Boy Summer" meme on Poa.st which featured a photo of himself. Although he obscured the lower part of his face and wore large sunglasses in the photo, he failed to cover a distinct, identifying crease in his forehead.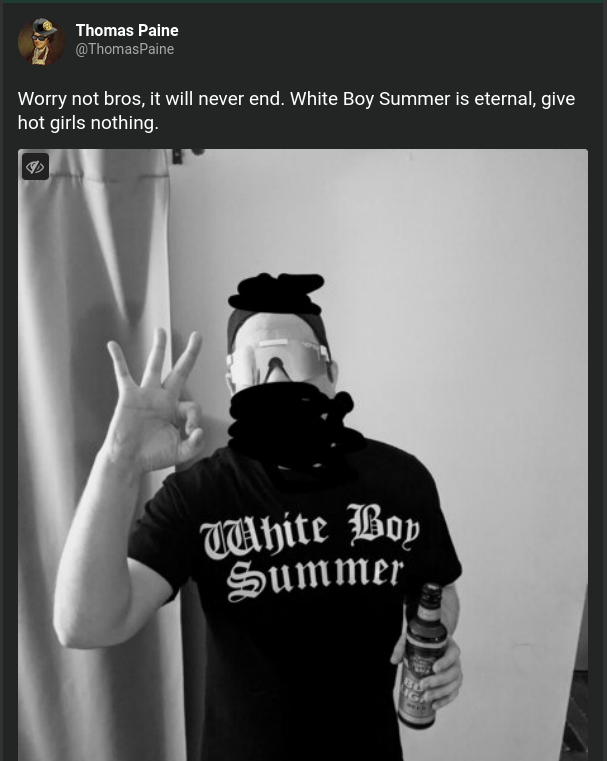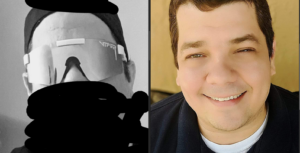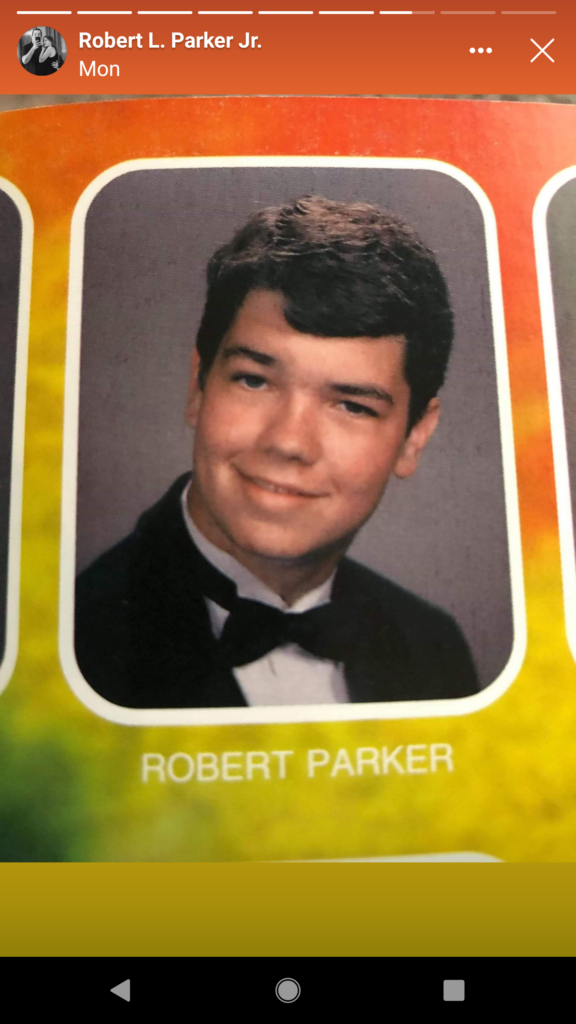 Robert Lee Parker Jr has some real tough-guy opinions on gun ownership in the US, writing "Especially since every servicemember who talks gun control was a POG or discharged anyways, Oh wow TYFYS in the National Guard reserve, cuck" (a "POG" being military jargon for a service member in a non-combat occupational specialty). But Parker himself only spent a single month in active duty status twenty years ago while in the Marine Corps, for whatever reason. It's easy to talk tough on the internet.
But when does tough-guy talk become real-life terror? In the post pictured below, Parker writes "We ready" above a meme about "grocery shopping" at the houses of politicians and journalists, a sick allusion to the May 14, 2022 mass shooting at a Buffalo, NY supermarket by a racist murderer.
Parker also mentioned his wife numerous times and it turns out she is just as awful as he is. In the posts pictured below Parker shows off phone text messages between him and his "based tradwife" as she ridicules people of color and body-shames other women.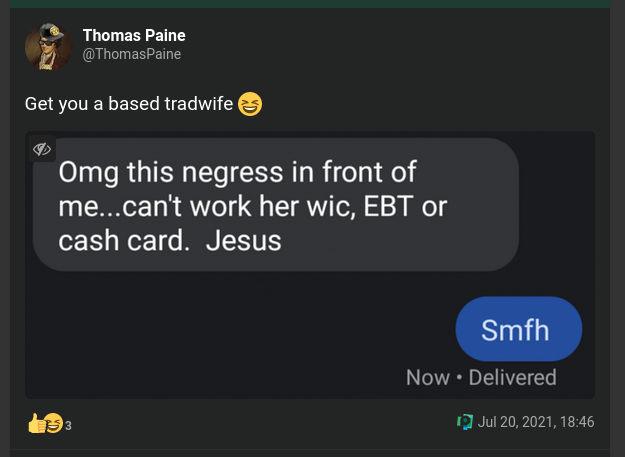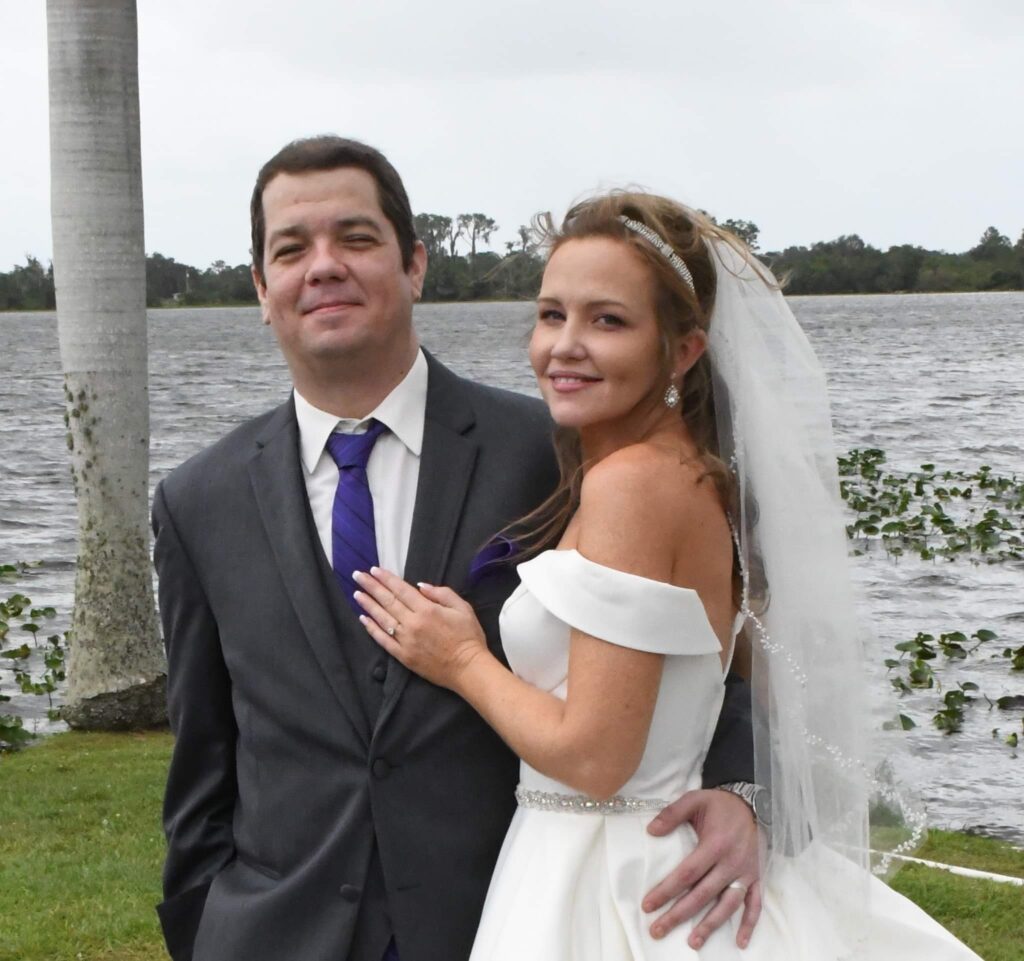 Robert L Parker's wife, Amber Rianne (Jones) Parker runs a small cake business on Facebook called "Little Bird Cakes." She has an Instagram page for her cake business, too, at @ltlbirdcakes.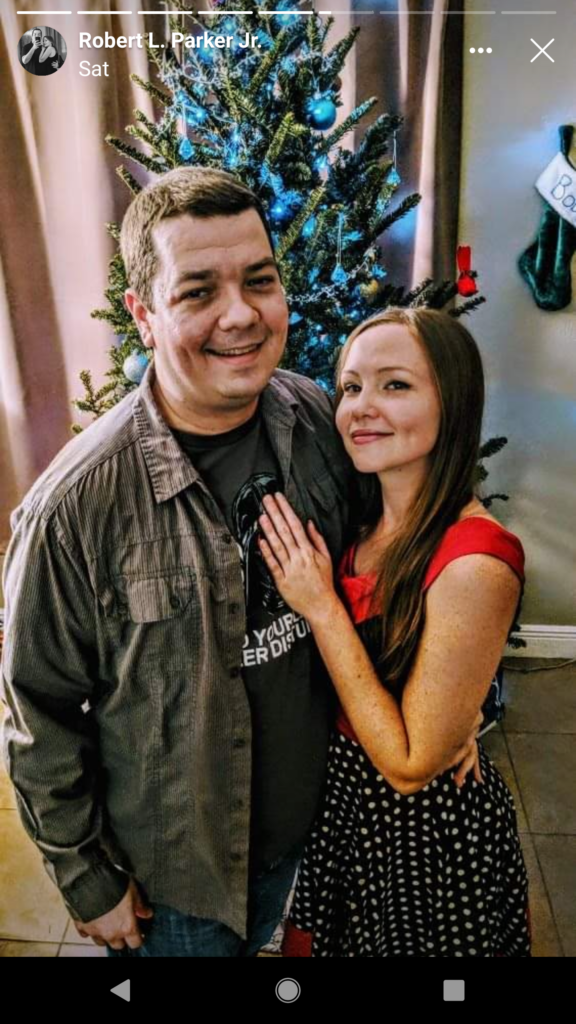 Parker is also on Twitter using the handle "@abobbination," a name he uses frequently on the internet. Although he saves the worst stuff for Poa.st, he frequently cross-posts the same material on Twitter.
Parker's racists posts on Poa.st are particularly awful since his niece and nephew are persons of color. How would they feel to know their uncle thinks less of them because of their race?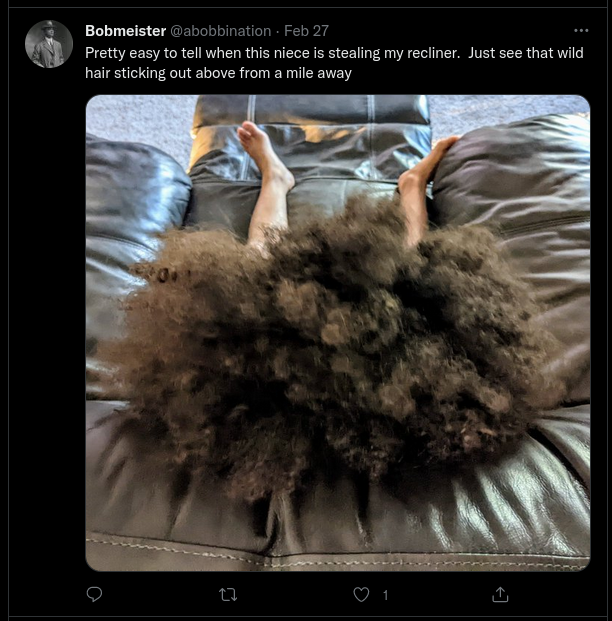 Welcome to the Sunlight
Parker is just one of several thousand "shitposters" on Poa.st who strive for cheap internet points by writing bigoted messages while hiding behind an alias. But while they dismiss their talk as mere "shitposting," the veiled threats against persons of color and the LGBTQ+ community are real. Robert Lee Parker Jr has implied that he is willing to shoot and kill LGBTQ+ persons in his posts. Threats like these can't be ignored. People like Parker may think they aren't important enough to notice and happily contribute to the morass of bigoted filth on the internet. That reason alone is enough to shove Parker into the sunlight, but it is also important to remember that no threats to peaceful communities can be ignored. Robert Lee Parker Jr. of Sebring, Florida is a threat to our communities.
---